Boletes are a diverse group of mushrooms that belong to the Boletaceae family. They are characterized by their unique fruiting bodies, which consist of a cap, stem, and pore surface. Unlike mushrooms with gills, boletes have a spongy surface on the underside of the cap, known as pores.
This feature sets them apart and makes them readily identifiable as a group in the wild. They're also commonly known as fleshy pore fungi. Boletes are commonly found in woodlands and forests, forming symbiotic relationships with trees and shrubs.
While we would love to say you'll be able to identify all the boletes after reading this article, we would be lying our butts off. Bolete identification is a life-long endeavor, and even the top mycologists who have been at it for decades are still learning.
This life-long learning can actually be said for all mushrooms, but boletes, in particular, are a tricky bunch. Don't be dissuaded, though. Boletes are fun! And some are freaking delicious and absolutely worth the effort, frustration, and learning curves. As with all things, you'll get better at identification with time and effort.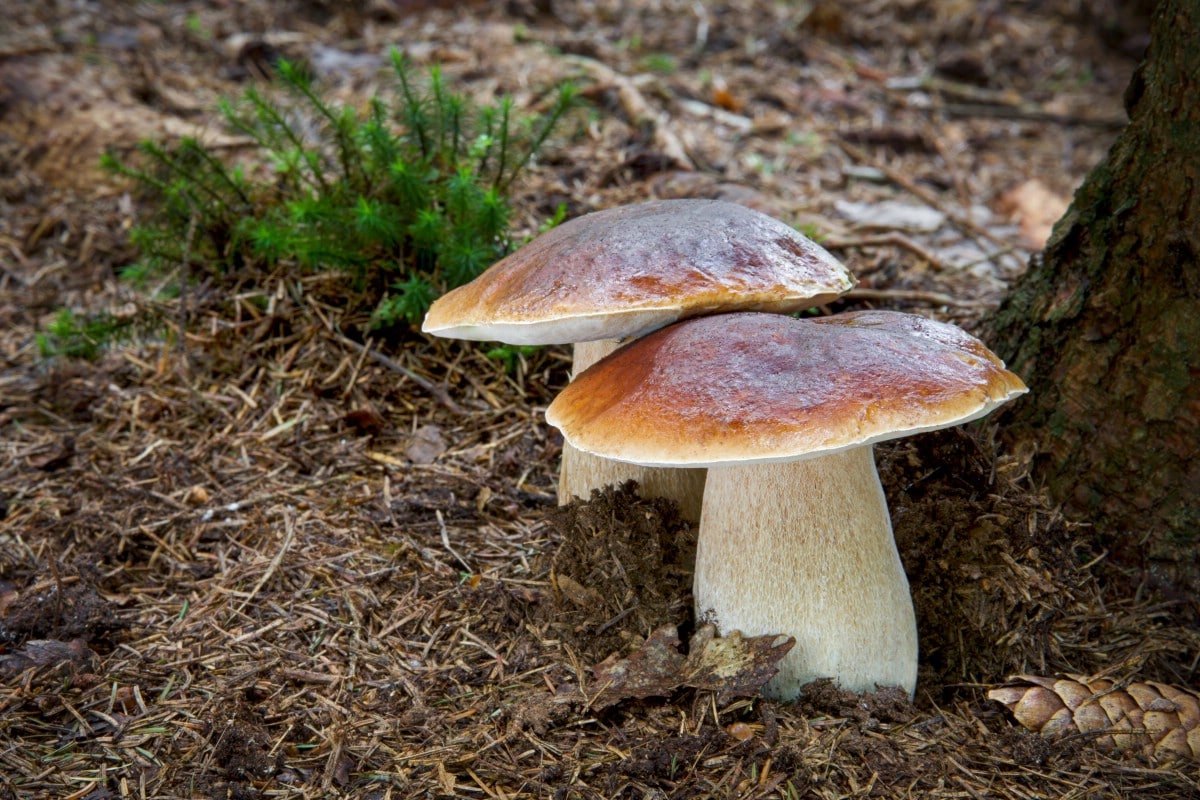 Jump to:
Understanding the Boletaceae Family
The Boletaceae family is a vast group of mushrooms that encompasses several smaller families, including Boletus, Leccinum, and Suillus. These families share a common characteristic: the presence of tube-like pores instead of gills. This feature makes them easily identifiable and sets them apart from other mushroom species.
The pores resemble hundreds of small rolled-up tubes glued together, although the individual tubes are often difficult to discern with the naked eye. Instead, what the forager sees is a smooth or spongy flat surface. It looks much like the surface of a dishwashing sponge. You can tell it is porous and not solid, but the exact mechanism is immediately apparent.
Bolete mushrooms store their pores, their "seeds," in these tubes. When they're mature, they release the pores from the tubes, and the seeds fall over the ground to be spread by the wind, soil disturbance, and animal traffic.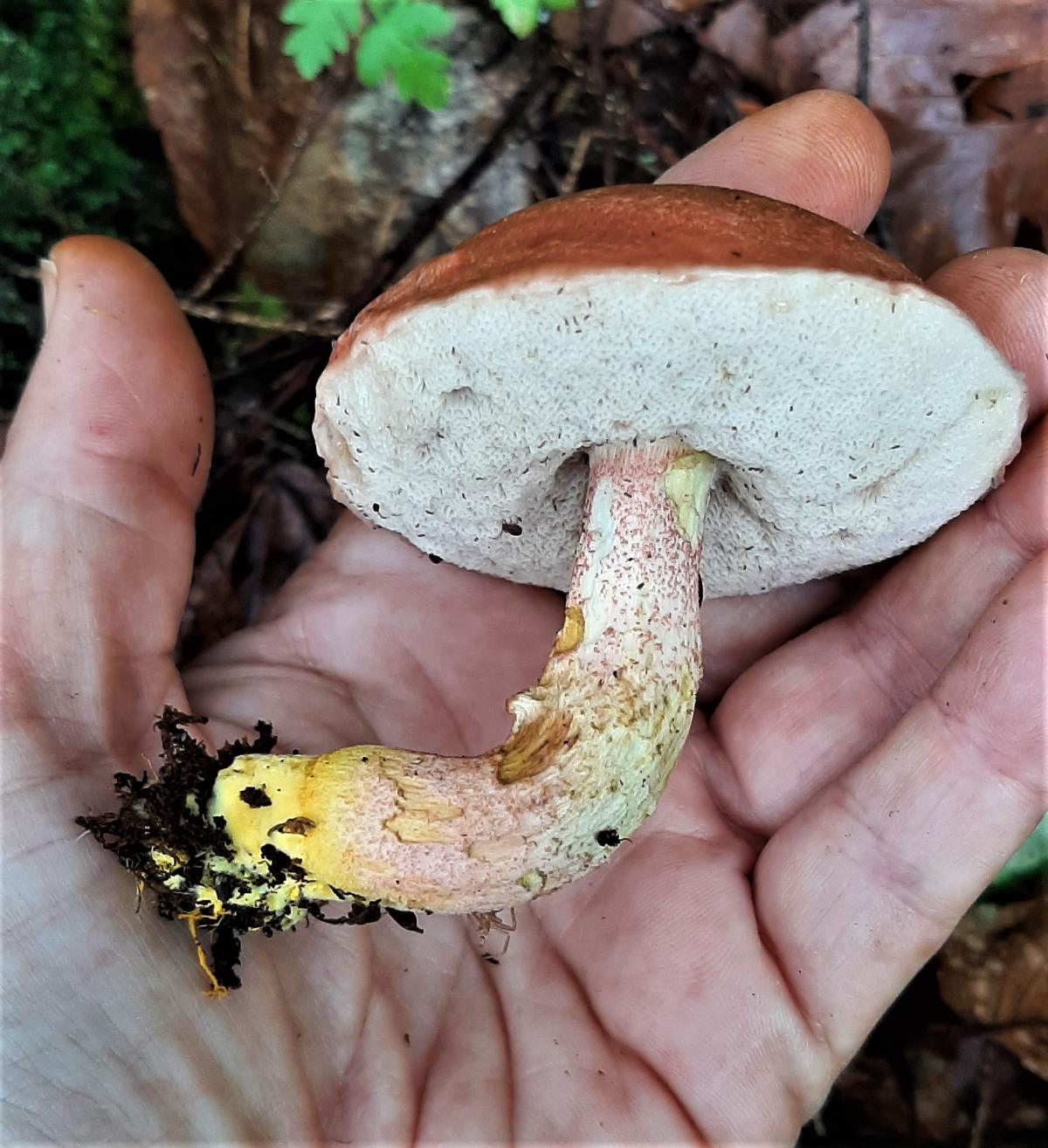 However, this single feature is only that – in fact, for many, this is where any commonality ends. Bolete coloring, appearance, decorations, and habitat vary widely across North America, as do their edibility, toxicity, and prevalence.
Within the Boletaceae family, there are over 700 known bolete species worldwide, with approximately 300 identified in North America alone. These mushrooms display a wide range of colors, shapes, and textures, from rather plain or "boring" to a colorful spectacle. Some look incredibly similar to each other, while others stand out as truly one of a kind. Some boletes are highly sought after for their culinary value, while others are admired for their intriguing colors and textures.
While the term 'bolete' is an umbrella term for a wide range of fleshy mushrooms, when most mushroom foragers talk about them, they're often referring to the popular and delectable Boletus edulis, also known as 'King Boletes' or 'Porcini.' However, as you'll soon discover, the king bolete is just one of many intriguing and often delicious boletes.
There are no deadly poisonous bolete species, but there are some that will make you so ill you might wish you were dead. Common symptoms of toxic specimens include extreme gastrointestinal distress, vomiting, and dizziness. Never make assumptions about these mushrooms, but also be reassured that none will kill you.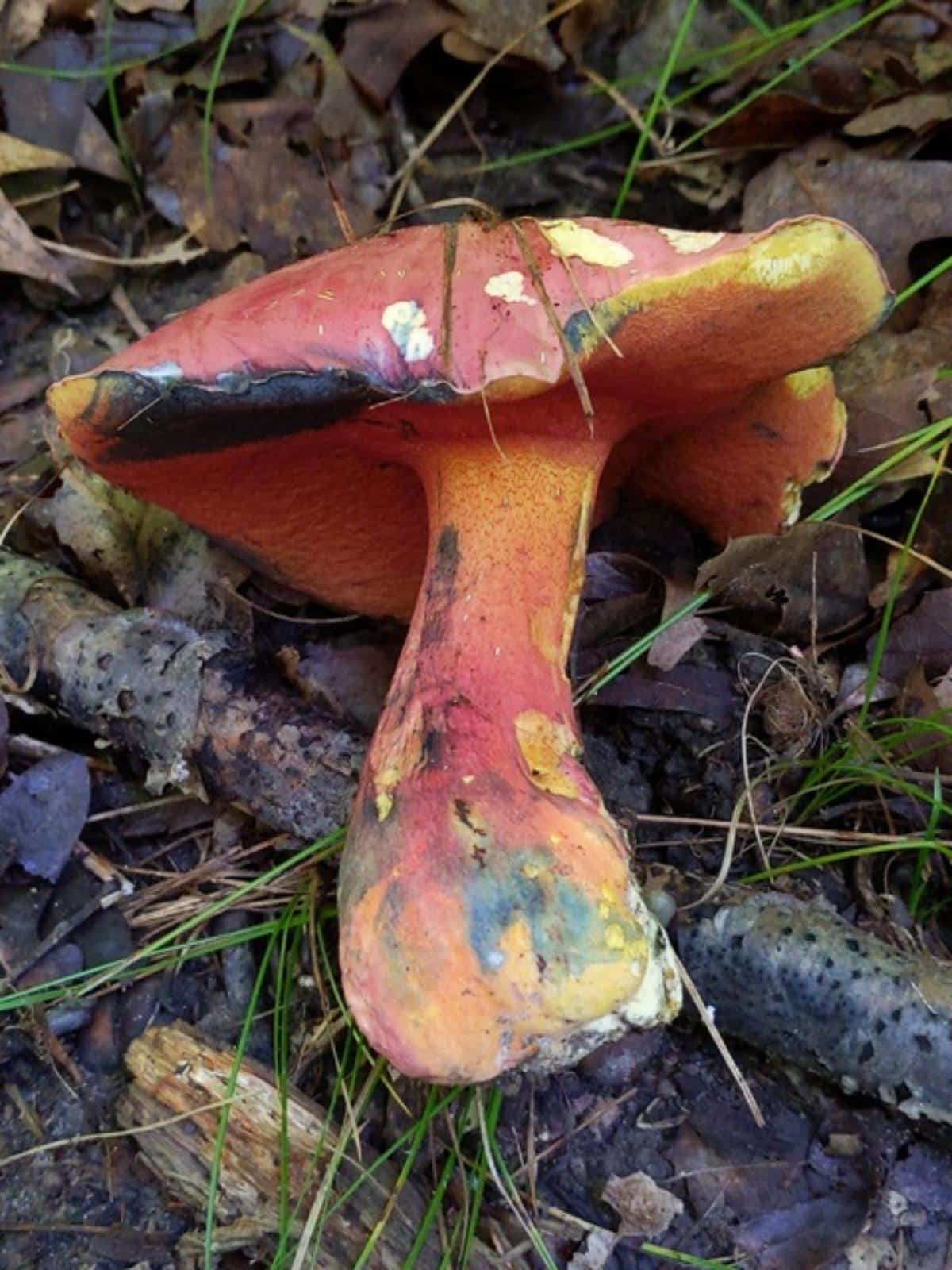 Steps to Identifying a Bolete Mushroom
The identification of boletes relies heavily on their morphological features, such as the color and texture of the cap, the structure of the pores, and the characteristics of the stem. However, modern scientific techniques, such as genetic sequencing, have also been used to identify and classify the species. This has led to a better understanding of the relationships between different bolete species and has helped in the discovery of new species.
For the beginner, though, starting with understanding the morphological characteristics is essential. All these traits are used in addition to DNA sequencing for particularly tricky bolete species.
While these fungi species are relatively easy to identify compared to other mushrooms, it's important to remember that there are over 300 bolete species worldwide. Depending on the species, identifying them can range from straightforward to extremely challenging to virtually impossible. It's essential to take the time to correctly identify the mushrooms, especially if you're interested in their edibility.
Some species of boletes are actually rather notorious among mushroom experts and enthusiasts as being tricky to identify. For the best chances at identification, it is best to forage several specimens (if possible), including young and mature ones.
A lot of this identification complication occurs because boletes, like all mushrooms (and people!), change appearance as they age. A specimen may start out with tight white pores and a very light brown cap, then mature into a mushroom with a darkly brown cap with wide yellow pores.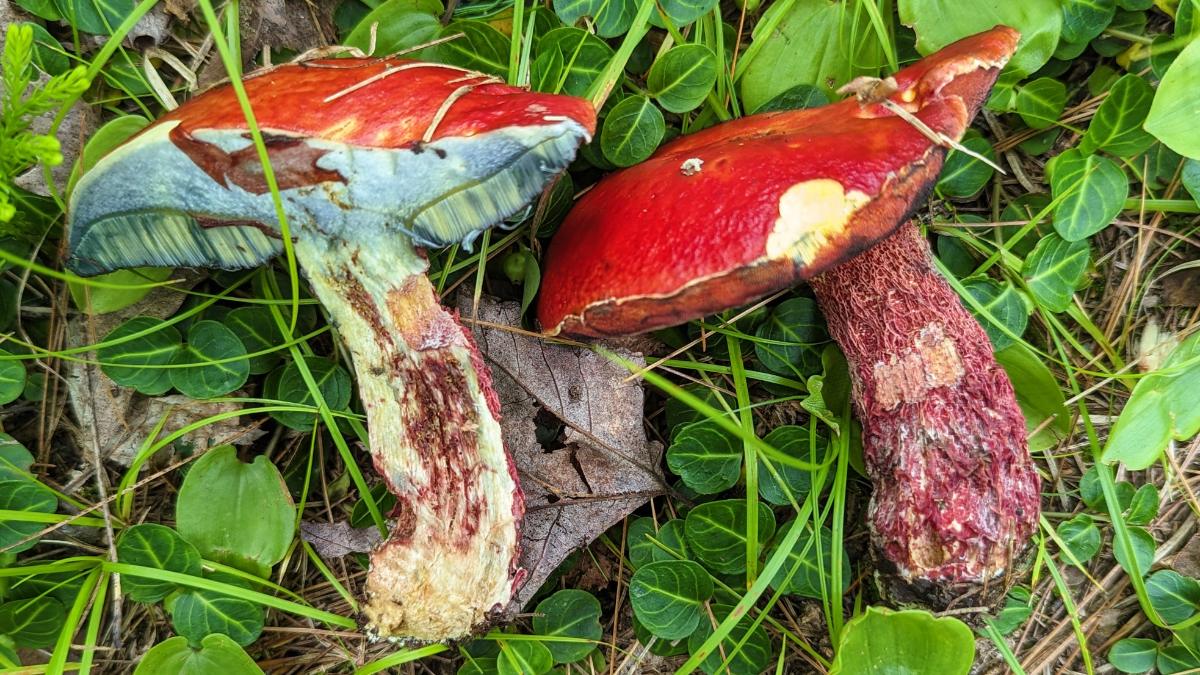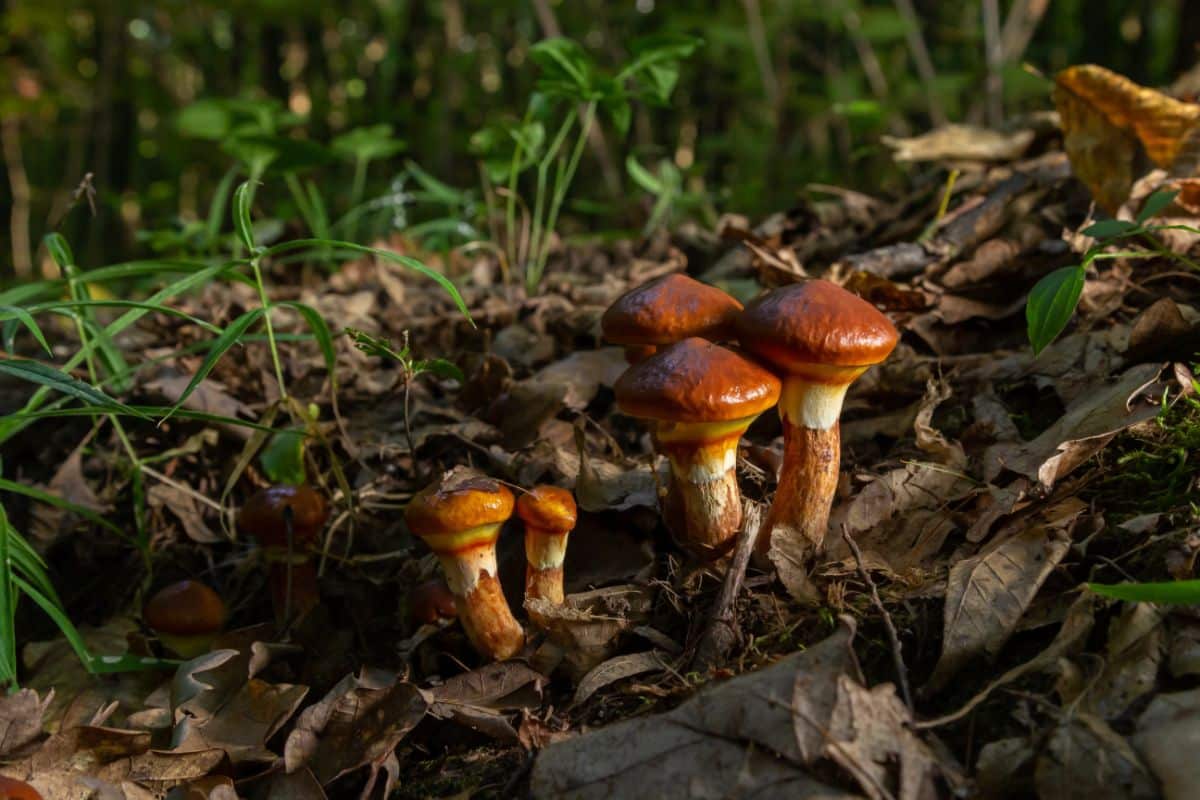 Examine the Stem

The first step in bolete identification is to examine the stem of the mushroom closely. Look for scabers, dark lines, or patterns on the stem surface. Note the color and texture of the stem, as these characteristics can vary significantly among different species. Scratch the stem lightly to see if it changes color when damaged.
The stem of a mushroom may be wider at the base than at the top, be the same width the entire length, or bulge out in the middle. Some species have stems with a 'reticulated' or net-like pattern, especially near the cap.

Observe the Cap Surface

Next, turn your attention to the cap surface of the mushroom. Notice its color, texture, and any distinct markings or patterns. Some boletes have smooth caps, while others may display scales, bumps, or other unique features.
Press your finger into the cap surface and check if it is firm or spongy. And, does it discolor where you have bruised it? These visual cues can provide valuable insights into the species you have encountered.

Inspect the Pores

Under the cap, you will find a spongy surface filled with tiny tubes or 'pores.' They may be white, cream, yellow, orange, or red and can easily be removed from the cap. As with the cap, press your fingers into the pore surface. Many species are identified by whether the pore surface stains when bruised. And, by which color it stains, if it does.

Note Presence or Absence of a Veil

Some boletes may exhibit a veil, a thin membrane-like structure that covers the pore surface when the mushroom is young. Pay attention to whether a veil is present or absent, as this can be an important distinguishing factor between some species.
When a veil breaks (as the mushroom matures, they break apart), it may leave remnants around the stem or cap edge.

Analyze the Flesh and Potential Color Changes

Examine the flesh of the mushroom. Slice it in half vertically and observe any color changes that occur. While some species may exhibit slight color changes in the flesh, rapid and vivid blue discoloration is also a somewhat common feature. Lack of color change is equally as important staining.

Conduct a Taste Test

Some mushrooms have a bitter taste that can help in identification. It's okay to do a "nibble and spit" taste test with any bolete; just don't swallow. Place a small piece of the cap on your tongue for 5-10 seconds. Note whether it is bitter, fruity, sweet, or completely lacking in any taste. Spit out the piece – having a nice swig of water (or something else) handy is a good idea, especially if you are "fortunate" enough to get a super bitter specimen.

Smell that Bolete

Smell is a huge component of any mushroom identification and one that often gets overlooked. Always smell your mushrooms; you might be surprised at what you discover. There are boletes that smell like curry!

Look Around

Boletes are mycorrhizal mushrooms, meaning they form relationships with specific tree species. Some species occur with a broad range of trees, while others are extreme specialists. Any time you are identifying a bolete mushroom, you must know what trees it was growing near, even if it is just to know whether they're conifers or hardwoods.
Many species are exclusively forest-inhabiting fungi, rarely occurring in fields or open meadows. This growth restriction to forests is because the fungi must form mycorrhizal associations with trees in order to survive.

Do a Spore Print

A spore print goes a long way in identifying any mushroom, including boletes. Spore prints are super easy to do and can help clarify things.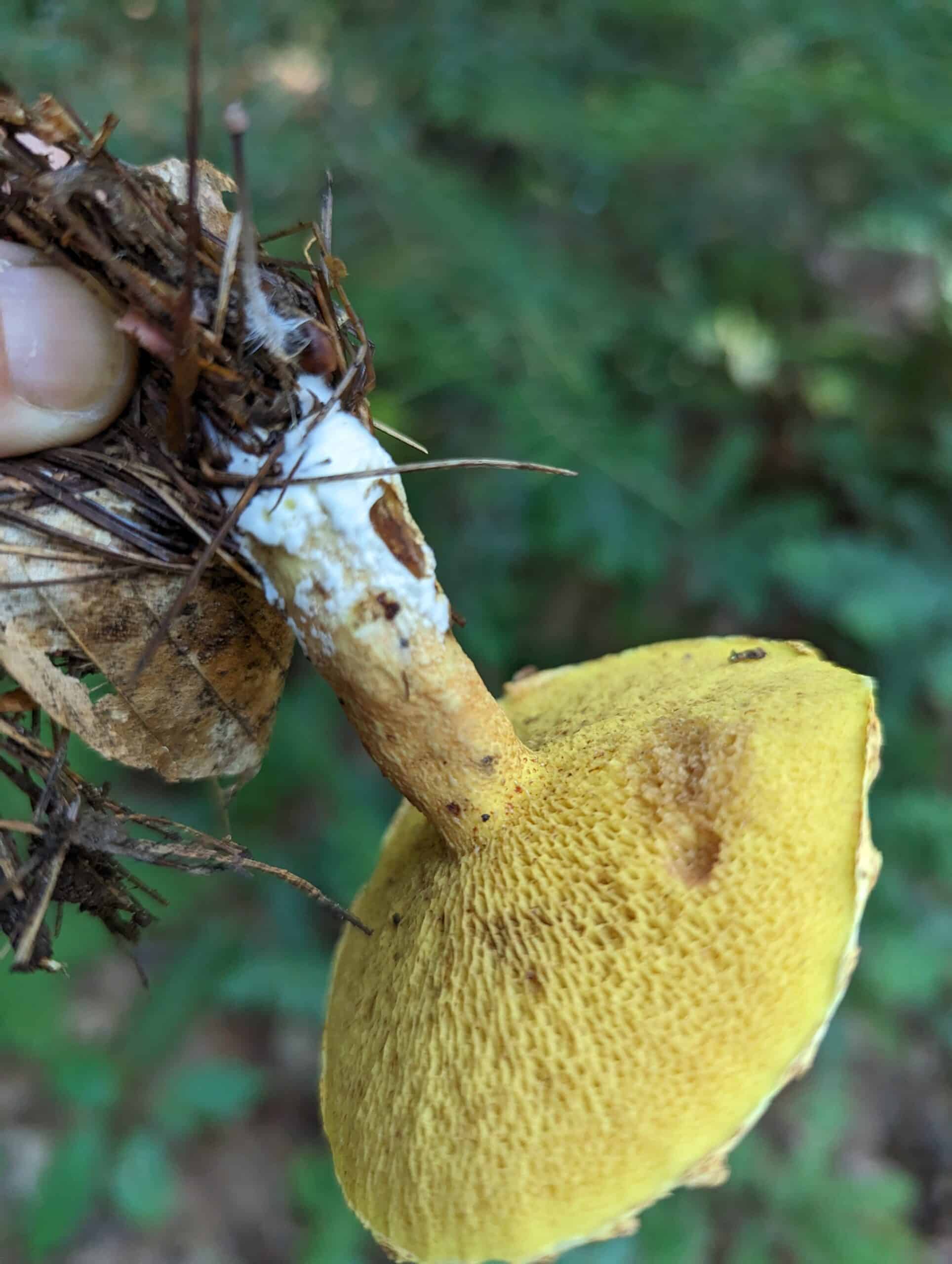 By carefully following these steps and studying the unique characteristics of each bolete species, you can become proficient in identifying these fascinating mushrooms. Once you've done all these steps, go to the Bolete Filter and enter all the information. The filter will give you a list of potential species. This resource, run by Scott Pavelle and Western Pennsylvania Mushroom Club, is phenomenal, to put it lightly; a priceless resource.
Two other excellent resources for any boletes whose identity may be eluding you are Facebook groups: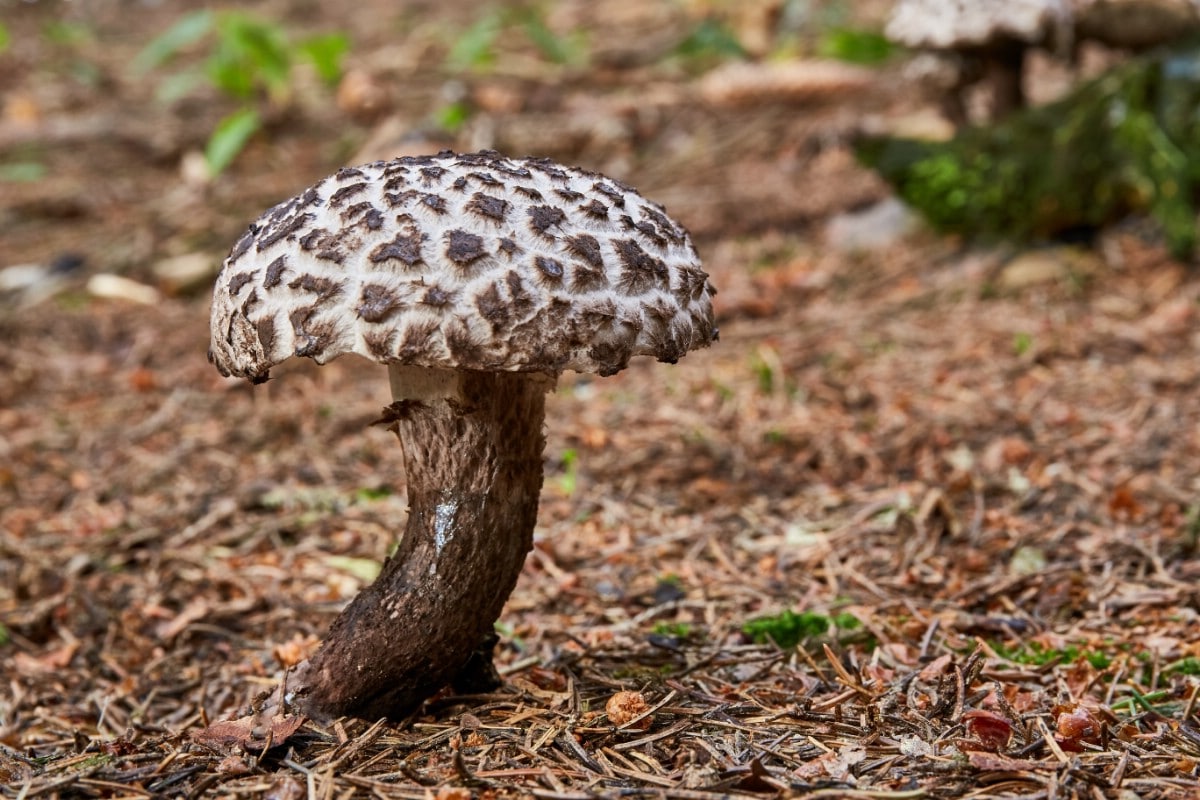 The Bolete Families
Within the Boletaceae family, boletes can be further categorized into several distinct families, each with its own distinguishing features.
Boletus Family
The Boletus family is perhaps the most well-known and diverse group of boletes. This family includes popular edible species such as the King Bolete (Boletus edulis), Spring King, and Queen. Boletus mushrooms often have smooth caps, light-colored stems, and distinct reticulation or network patterns on the stem surface.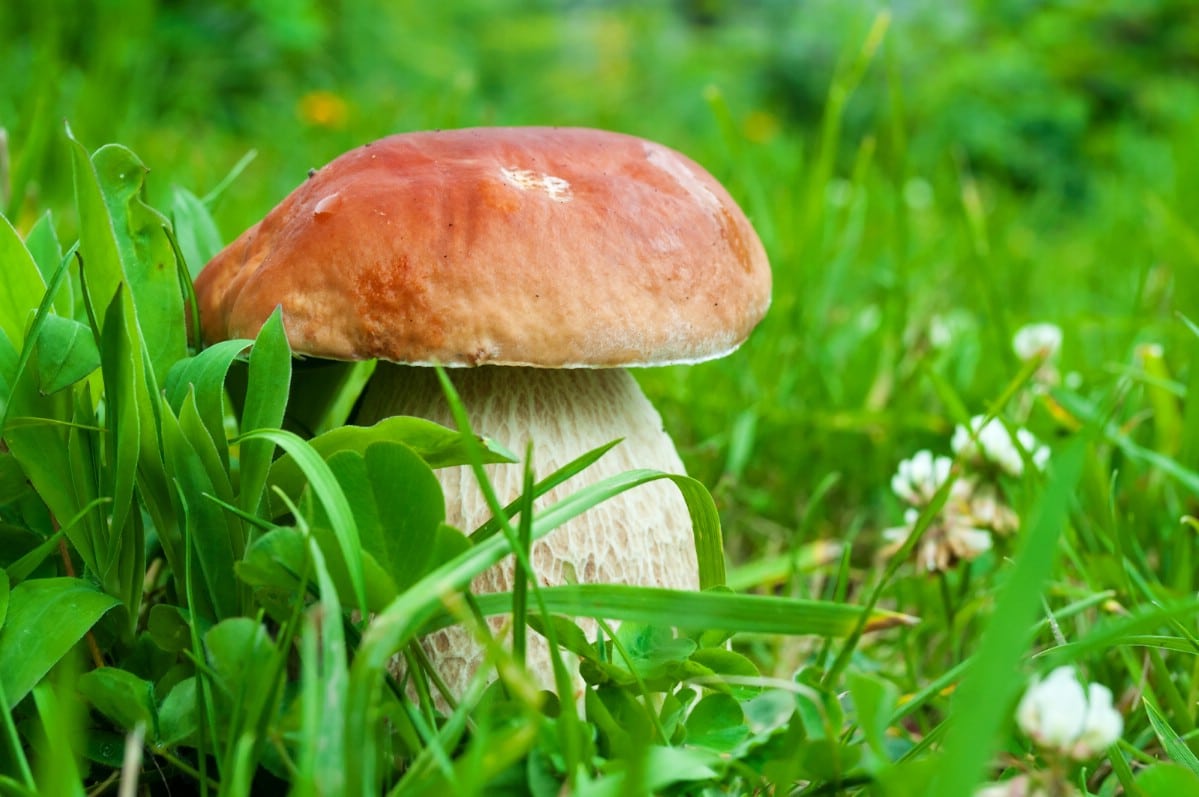 Leccinum Family
The Leccinum family of boletes is characterized by its dark-dotted or woolly-stemmed mushrooms. Leccinums often form specialized relationships with specific tree species, such as birch, aspen, and manzanitas. These species can be found in various habitats and exhibit a range of colors and textures.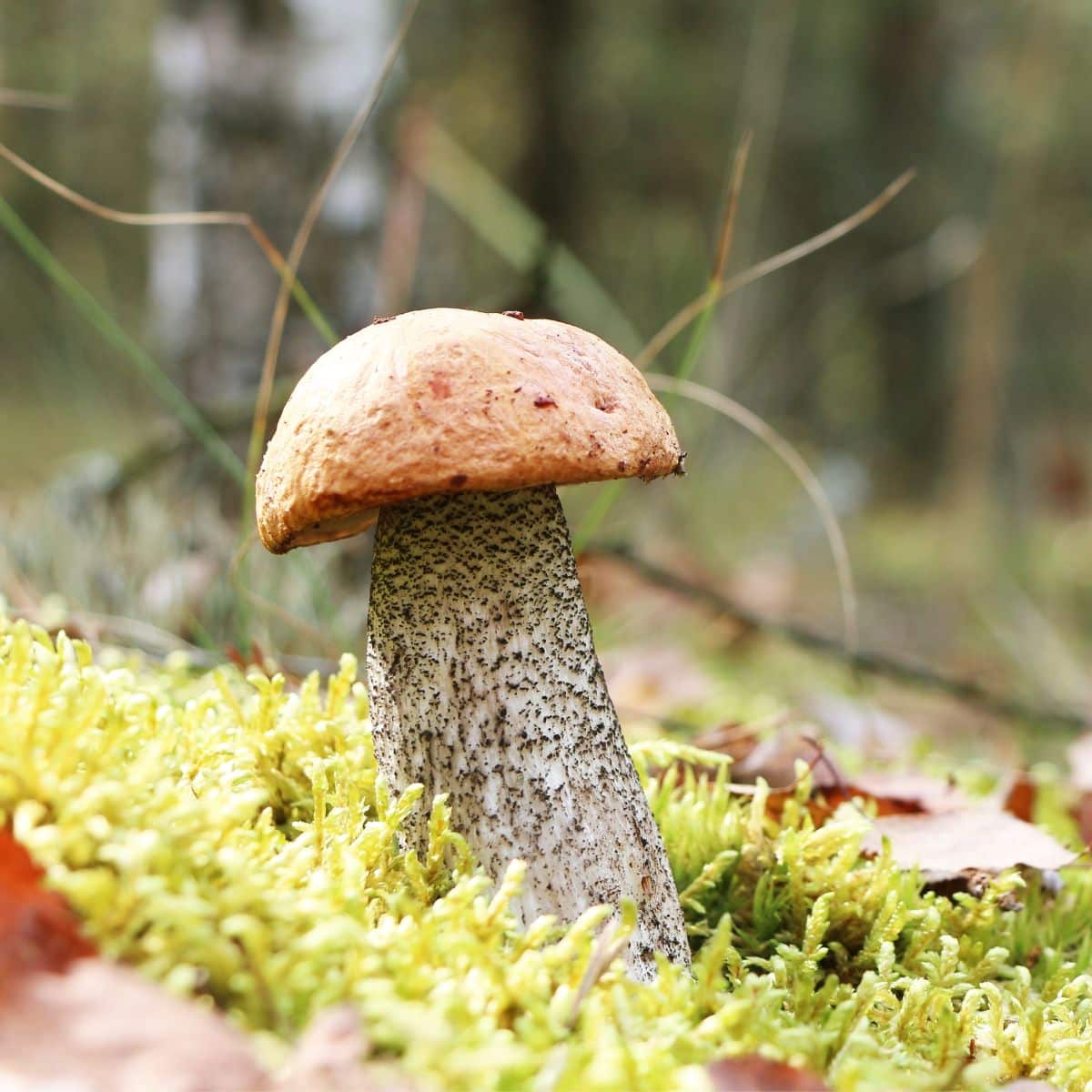 Suillus Family
The Suillus family of boletes is known for its glutinous or slimy-capped mushrooms. Members of this family typically grow in association with coniferous trees and display a range of colors and textures. The Slippery Jack (Suillus luteus) is one of this family's most common and recognizable species.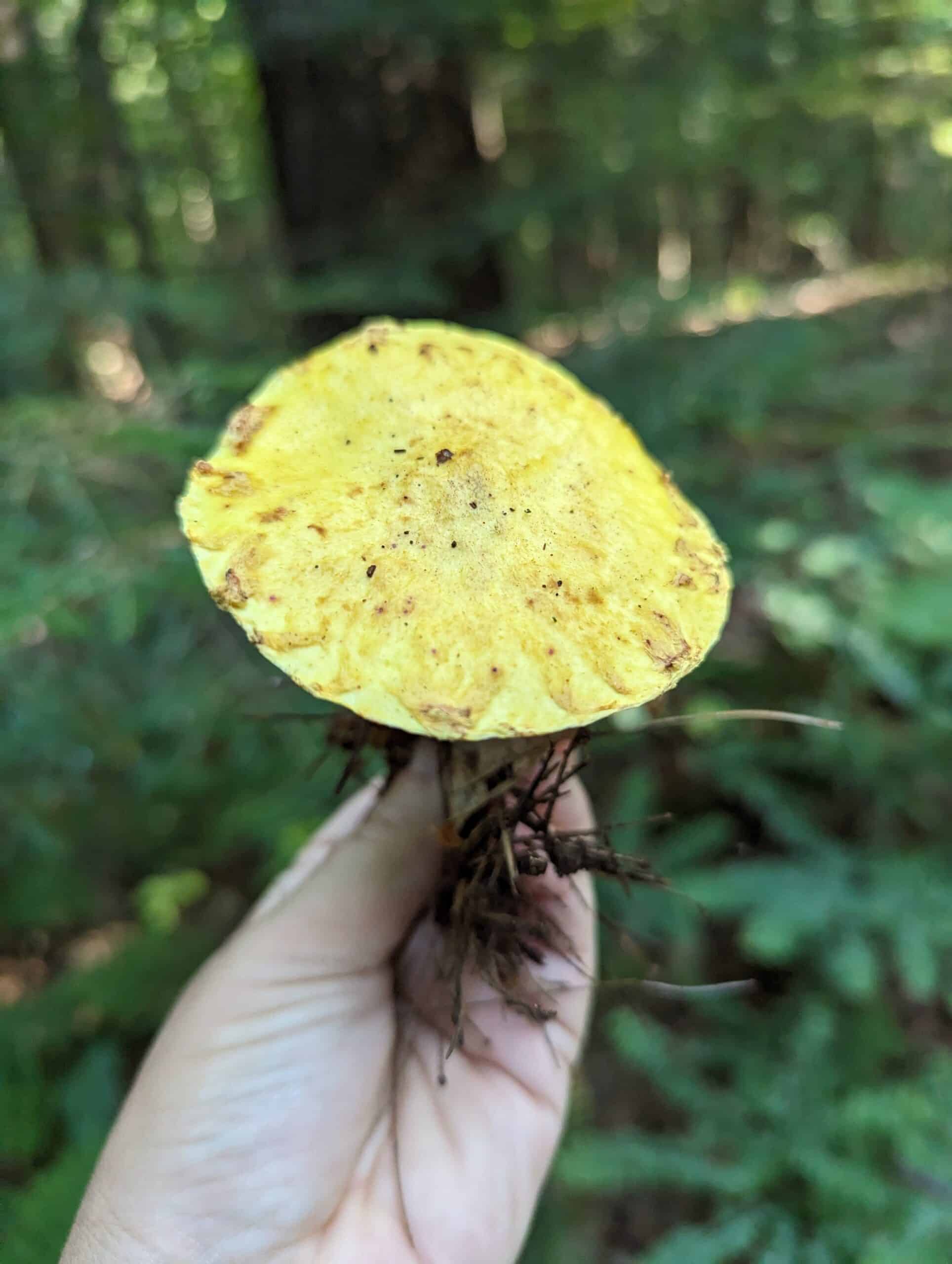 Top Edible Bolete Species in North America
North America is home to a rich array of bolete species, each with its own unique traits and flavors. Let's explore some of the most notable species found in this region:
1. King Bolete, aka Penny Bun, aka Porcini, aka Cep (Boletus edulis)
The king bolete is one of North America's most highly prized and sought-after edible species. It features a smooth, tan to reddish-brown cap and a robust, white-to-cream stem. The king bolete is renowned for its rich, nutty flavor and meaty texture, making it a favorite among mushroom enthusiasts and chefs alike. In addition to the classic King, there is also a Spring King, Summer King, White King, California King, Stout King, and a Queen. All of these are the finest of eating. King boletes are found all over North America.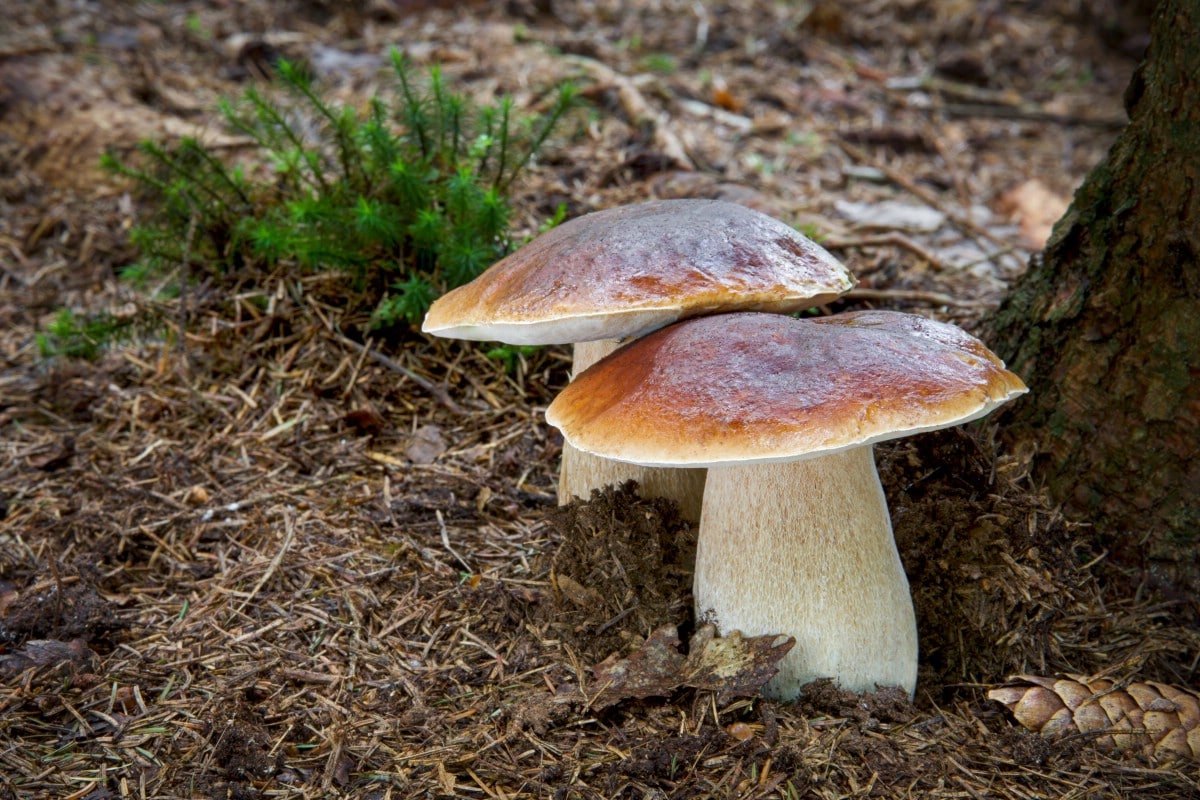 2. Bay Bolete (Imleria badia, aka Boletus badius)
The Bay Bolete is a popular edible mushroom known for its distinctive brown cap and yellowish pores. It is often found in mixed forests, particularly under oak trees. The Bay Bolete has a mild, earthy flavor and a firm texture, making it a versatile ingredient in various culinary preparations. It is found up and down the East Coast.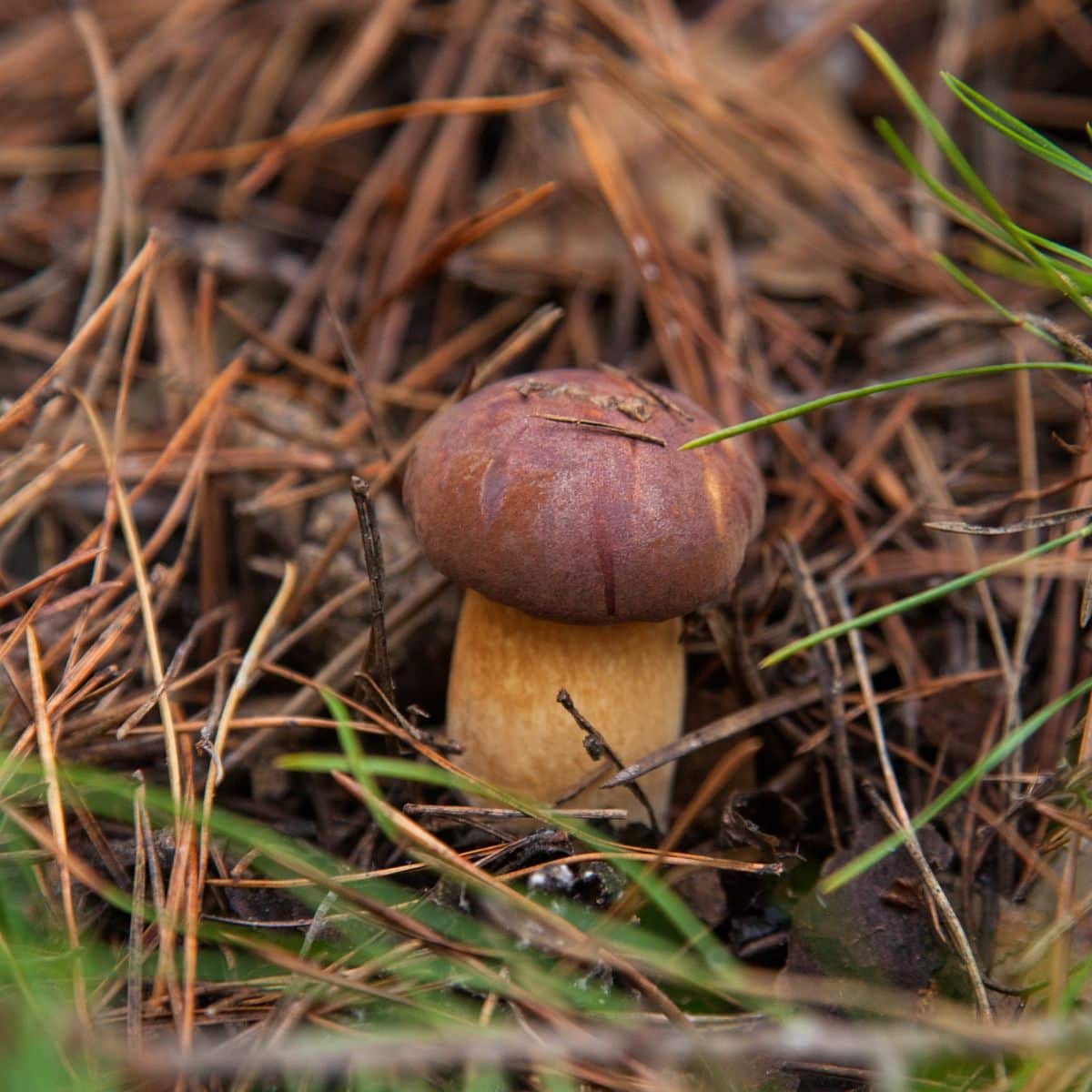 3. Lilac Bolete (Boletus separans)
This bolete with a tan to purplish-brown cap, white stem, and deep white reticulation is a choice edible bolete species. It has a nutty, sweet flavor and dense texture, which make it perfect for cooking. This species occurs on the East Coast and Midwest.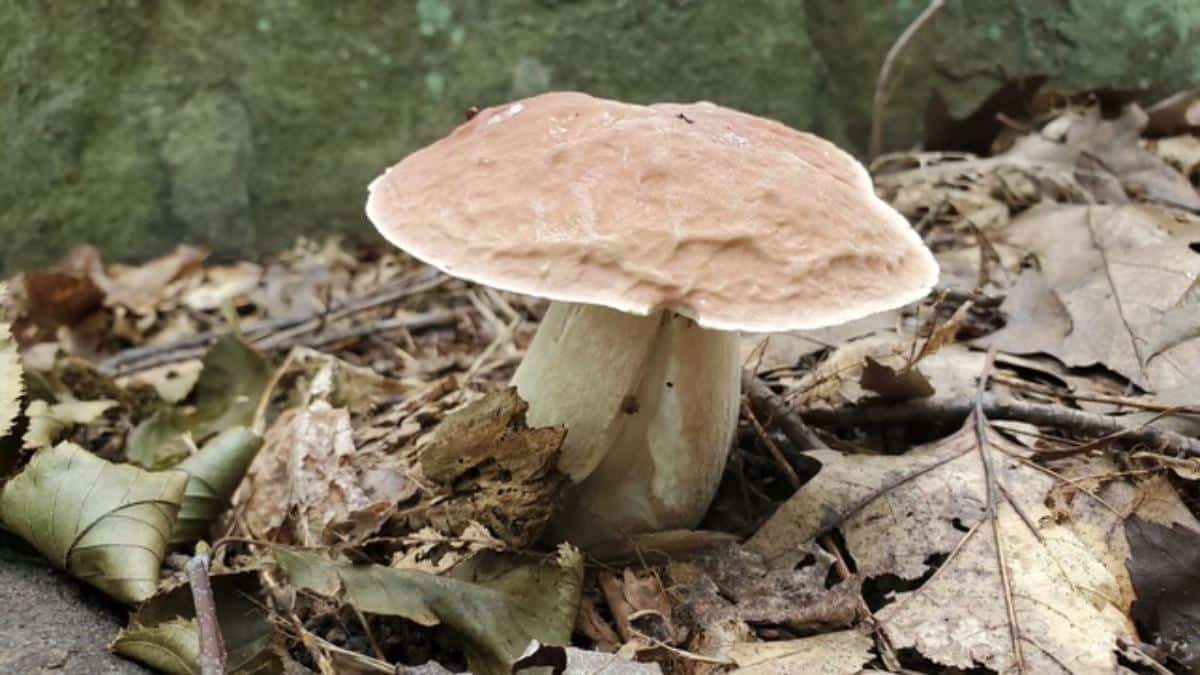 4. Slippery Jack (Suillus luteus)
The Slippery Jack is a common bolete species recognized by its slimy cap and distinctive yellow pores. It is often found under coniferous trees, forming mycorrhizal associations. While the slimy texture of the cap may deter some, the Slippery Jack is a flavorful mushroom with a pleasant, nutty taste. Found in northwestern, southwestern, and northeastern North America.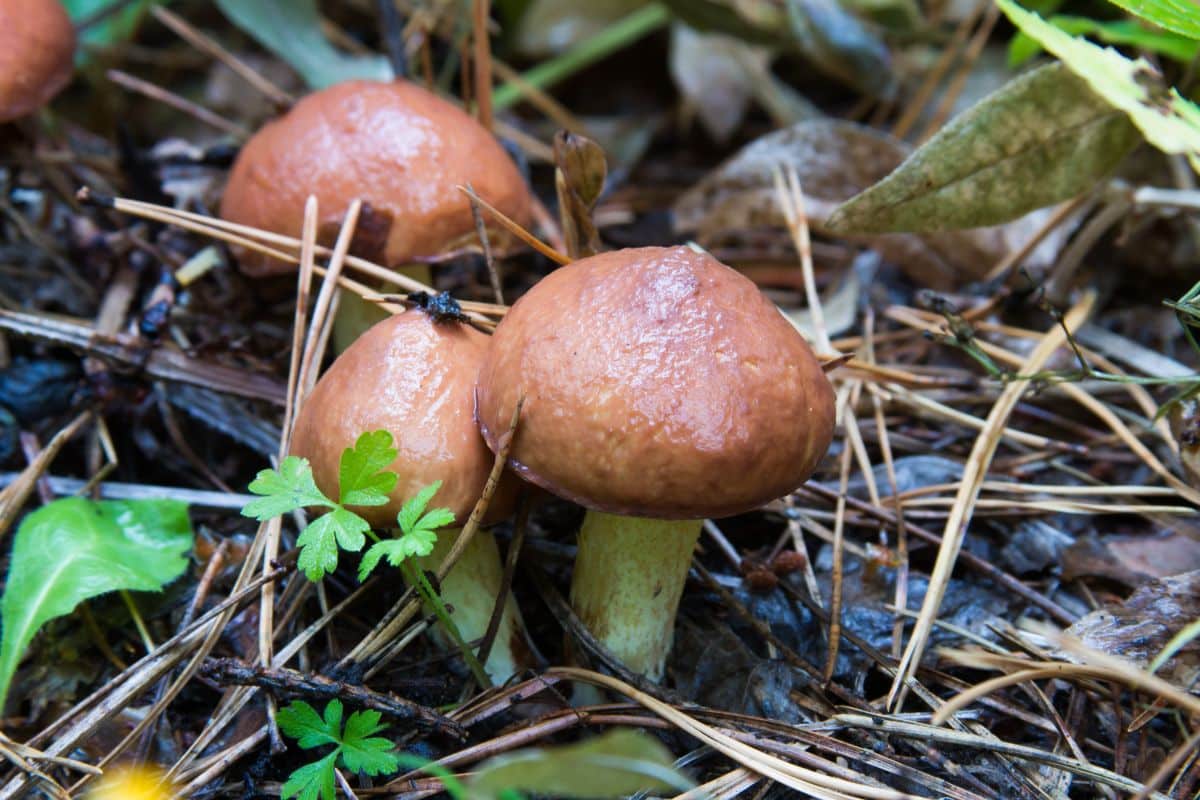 5. Butter Foot Bolete (Boletus auripes)
This chestnut brown species with a bright yellow stem is a choice edible species. It is distinguishable by the brilliant stem with deep reticulation and yellowish or white flesh that does not stain when cut. The butter foot bolete occurs in eastern states.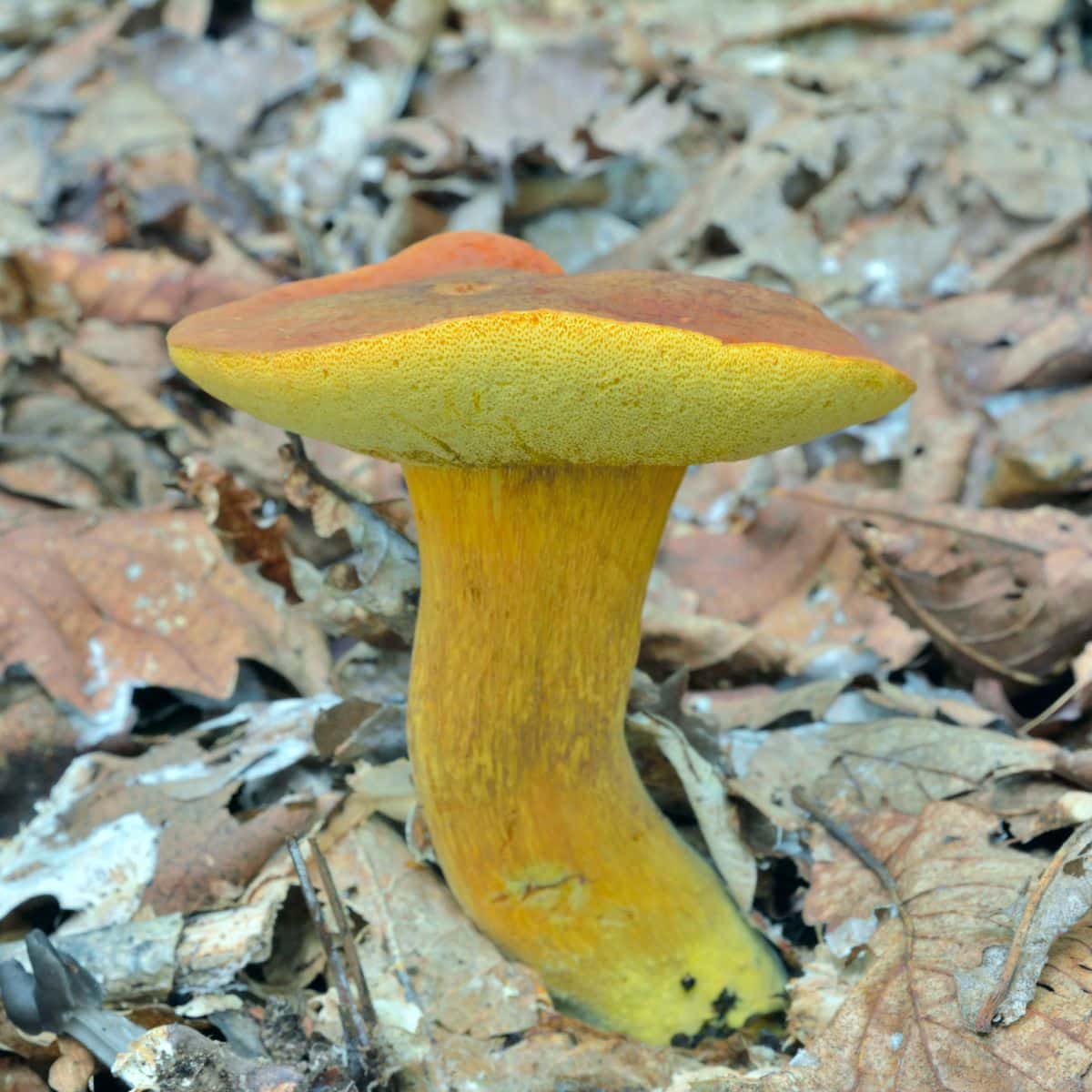 6. Black Velvet Bolete (Tylopilus alboater)
As the name suggests, the black velvet bolete has a black velvety cap. Combined with a bulbous dark stem, this species stands out but can also be hard to find against the dark forest floor. The flesh is whitish and stains pink when cut. This mushroom, with a mild taste and sweet odor, is found east of the Rocky Mountains.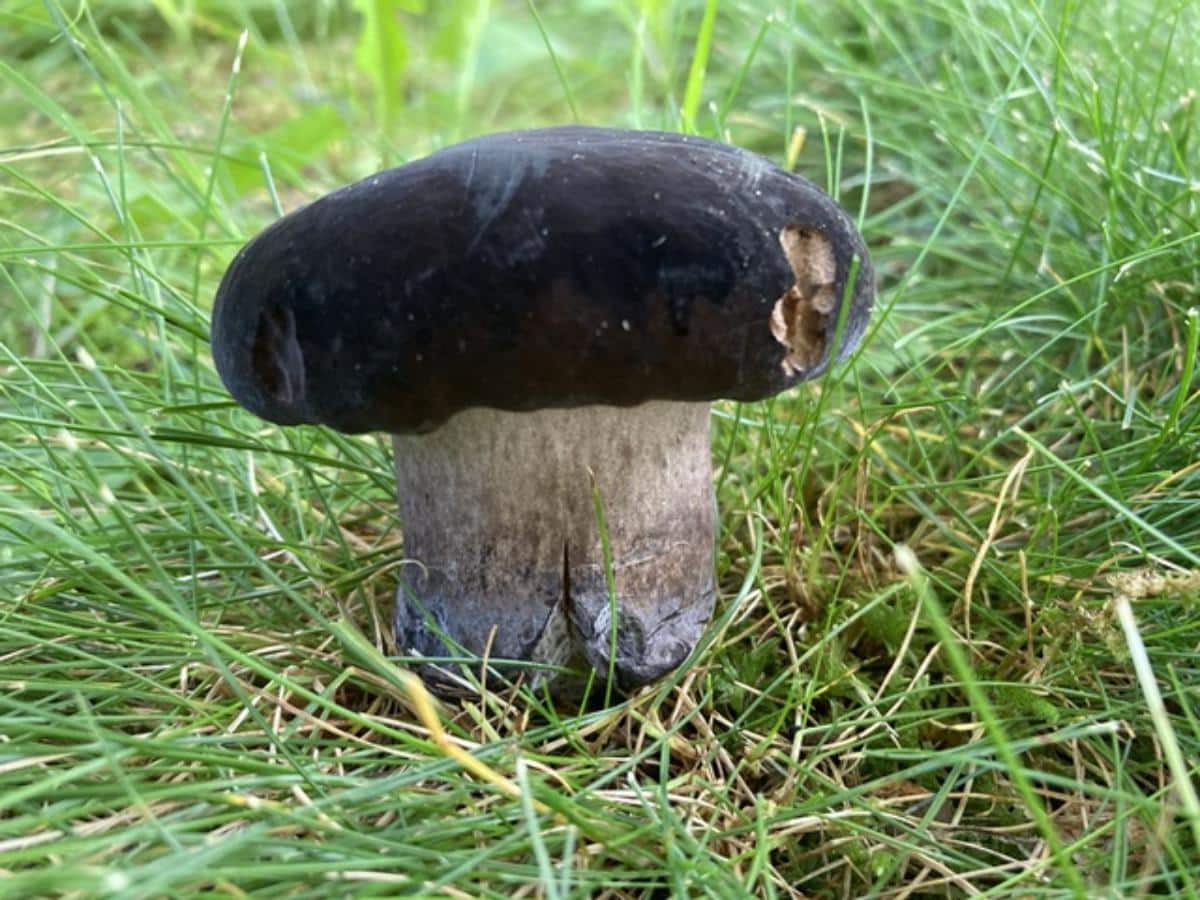 The Red Blue Bolete "Rule"
One very toxic bolete, aptly named Satan's Bolete (Rubroboletus satanas), causes extreme gastrointestinal distress (recurrent vomiting and bloody diarrhea – fun fun!). It isn't a deadly bolete, though; there actually aren't any deadly boletes in North America, but quite a few you will regret eating.
Because Satan's bolete has red pores and stains blue when cut, a common mushroom "rule" that gets passed around is that all red-pored, blue-staining boletes should be avoided. In addition to warning against red-pored boletes that stain blue, the "rule" also separates out to caution against any red-pored boletes (whether they stain blue or not) and any blue-staining specimens (whether they have red pores or not). I've often seen warnings against consuming boletes with ANY red on them at all, which is a bit extreme and unfounded.
Did You Know:
Blue-staining has nothing to do with psychedelic capabilities. The blueing reaction is caused by a breakdown of certain enzymes and acids, not because of any potential hallucinogenic properties. The fungi that make you sick or are hallucinogenic are so because of completely different properties.
The advice isn't necessarily bad for beginners, but it definitely oversimplifies the situation. If you are utterly new to bolete foraging, it is good practice to be extremely careful with red-pored and blue-staining specimens because there are a few troublesome ones. However, if you are more experienced, don't throw the babies out with the bath water (as the saying goes).
There are a few red-pored boletes that are perfectly edible. And quite a few blue-staining ones, as well. In North America, there are over 300 bolete species. Of that 300, 200 have red in their pores, stems, or caps, and over 80 may develop red pores. And, of that, 300+, 150 or so bruise blue. That's a lot of species being dismissed if you follow the red cap/pores/stem and blue-staining warnings.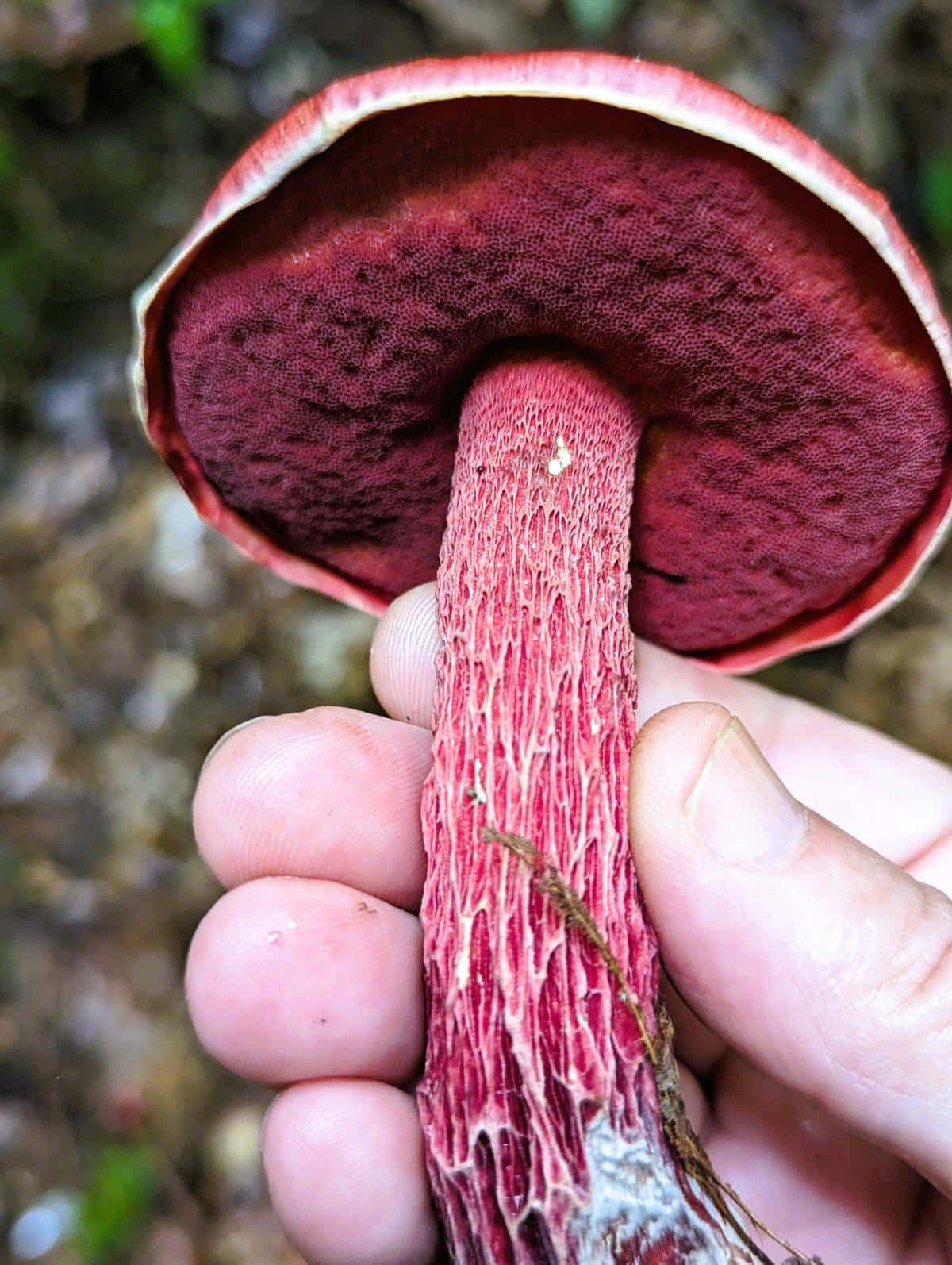 The reality is that there are 11 (total!) species of boletes that should be avoided due to toxicity. Five of these are in the genus Rubriboletus, the same family as Satan's bolete, and are very toxic. And yes, these five all have red pores and stain blue when cut. But, five others should be avoided that don't meet that warning criteria at all. And, there are 30+ other species that do fit the criteria that are not toxic.
So, what to do? Learn the Rubriboletus species, and learn them well so you know how to avoid them. Next, investigate the other six toxic species so you can confidently identify them, as well. The good news is that depending on where you live, you won't need to learn all 11 of the toxic species, as some are region-specific. Of course, if you forage in many regions of the country, learn them all!
If you're new to mushroom foraging, avoiding the boletes species that have BOTH a red cap and pores and stain blue is a good starting place. However, please don't rule out all species that have red on them. Or, all the boletes that stain blue when cut. That's a bit overdramatic. Finally, you should identify every mushroom before you eat it regardless of coloring or staining or any of that – that's just common sense. There's no need for warnings or rules if you're meticulously identifying the mushrooms to begin with.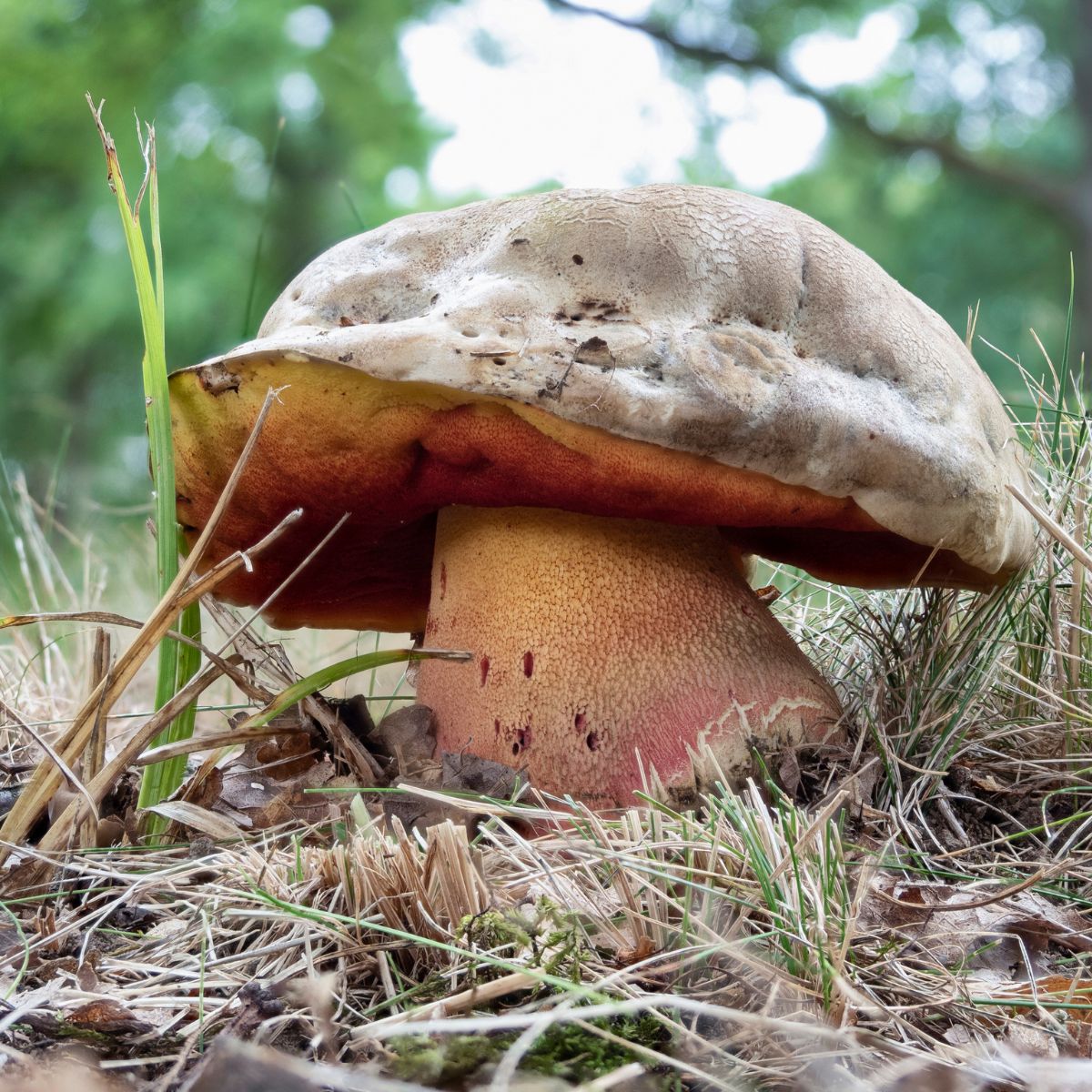 The Eleven Toxic Boletes
Rubroboletus eastwoodiae (Satan's Bolete, North American version) [California and the Pacific Northwest]– reddish cap, red pores, white stem, flesh stains blue instantly
Rubroboletus dupainii [North Carolina, Iowa] – pinkish-purple cap, red pores that bruise blue, white, or yellow flesh that stains blue
Rubroboletus haematinus [California and Idaho] – dark brown or yellowish cap, red pores bruise blue, yellow flesh stains blue
Rubroboletus pulcherrimus (Satan's Bolete, the second) [West Coast] – reddish to olive brown cap, red pores bruise blue, red stem bruises blue, yellow cap flesh stains blue
Rubroboletus rhodosanguineus [Northeast, Midwest, Texas] – red cap, red pores bruise blue, yellow flesh bruises blue, smells sweet, like overripe fruit or perfume
Boletus rubroflammeus [East Coast] – dark red cap, red pores bruise blue, yellow flesh quickly stains blue
Boletus miniato-olivaceus [East Coast] – reddish-pink cap, yellow pores stain blue, white flesh slowly stains blue
Lanmaoa borealis [New England to Michigan and north] – red cap, red or orange pores bruise greenish-blue, yellow flesh stains blue
Boletus huronensis, the False King [Northeast, some parts of the Midwest] – brown cap, yellow pores bruise greenish-blue slowly, tastes sweet, may smell skunky, grows with hemlock
Sutorius eximius, Lilac Brown Bolete [East Coast, Midwest] – Purplish-brown cap, purplish-brown pores, white cap flesh stains purplish-brown
Tylopilus griseocarneus [East Coast] – dark red to black cap, dark gray pores, gray cap flesh stains orangish-gray, then black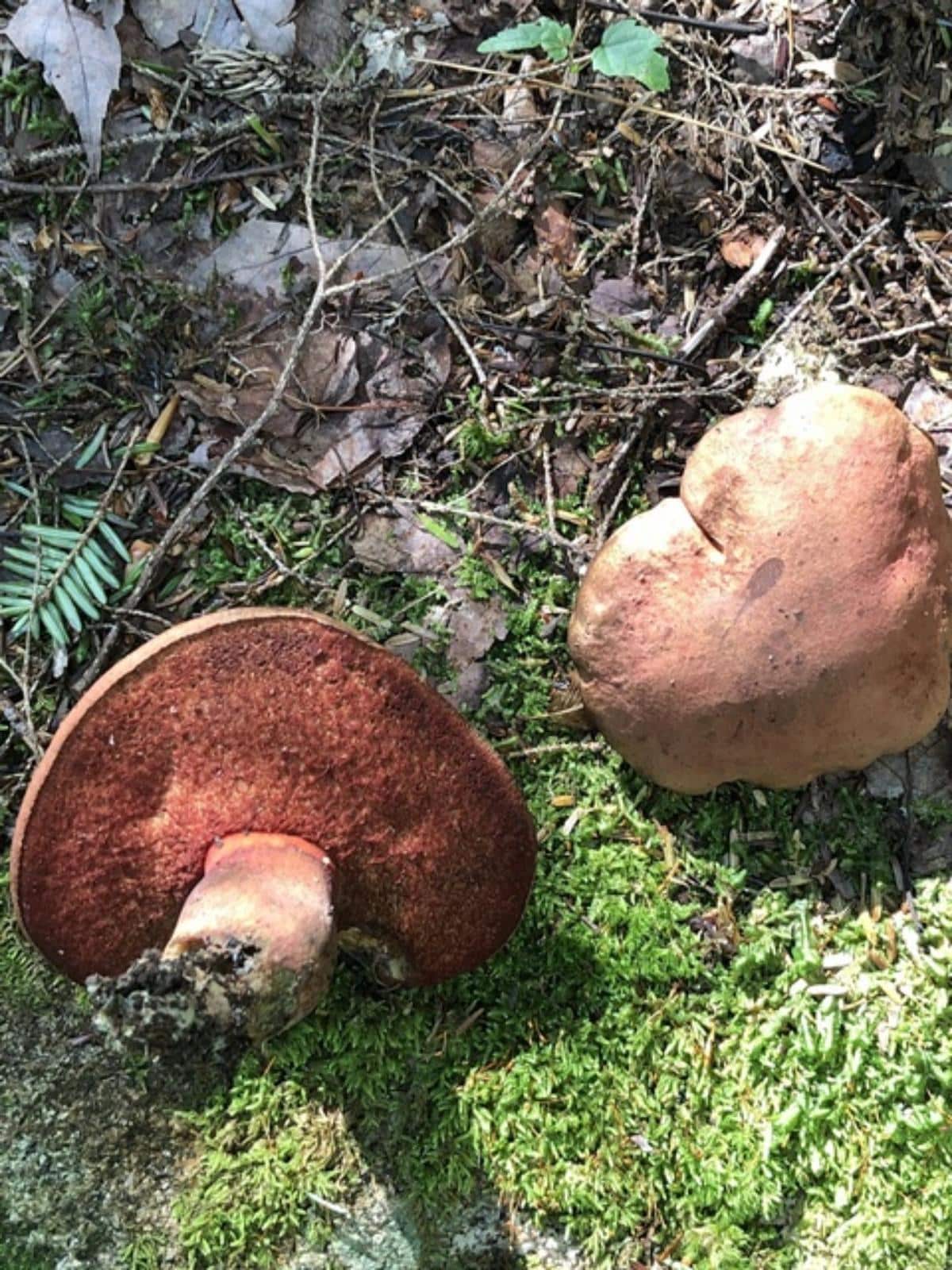 The Bitters
In addition to the eleven toxic boletes, there are 22 that fall into the too-bitter-to-eat category. These are not toxic species; they just taste horrible. Of course, if you are foraging for the dinner table, you'll want to avoid these too, but a nibble and spit taste test quickly determines these players.
The most well-known bitter bolete is Tylopilus felleus. Unfortunately for porcini hunters, this bitter specimen looks almost exactly like the prized edible, except for its terrible taste.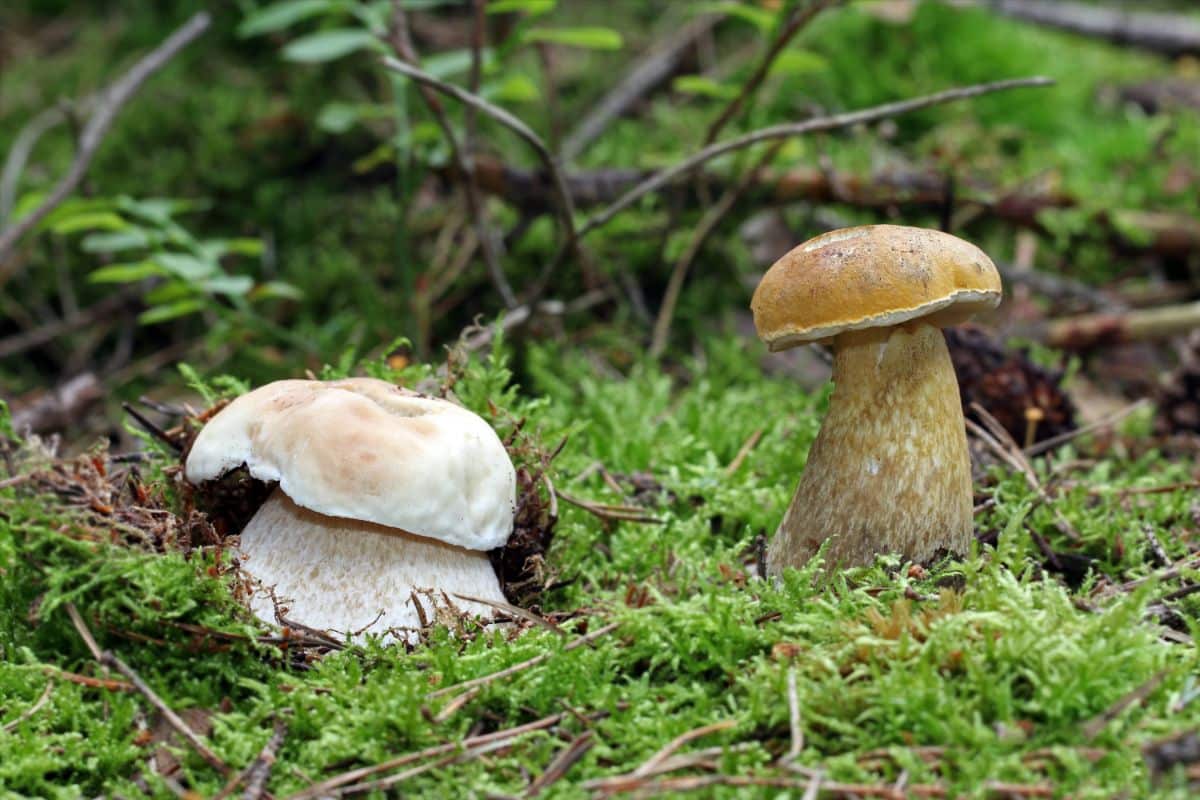 Exploring the Medicinal Potential of Boletes
Beyond their culinary appeal, some boletes have also garnered attention for their potential medicinal properties. Traditional practices and anecdotal evidence suggest that certain species may possess pain-relieving and anti-inflammatory properties.
Research has shown that certain compounds found in boletes, such as polysaccharides and bioactive compounds, may exhibit analgesic and anti-inflammatory effects. These properties make these mushrooms a subject of interest for further scientific investigation and potential pharmaceutical applications.
It is important to note that the medicinal properties of these mushrooms are still being explored. If considering the use of these mushrooms for medicinal purposes, it is crucial to consult with a healthcare professional or a qualified mycologist to ensure safe and appropriate usage.
It is also essential to understand that even though we put boletes under an umbrella as one "type" of mushroom, this does not mean they are closely related or share the same characteristics other than having pores instead of gills. Medicinal properties will be as varied as the individual species themselves.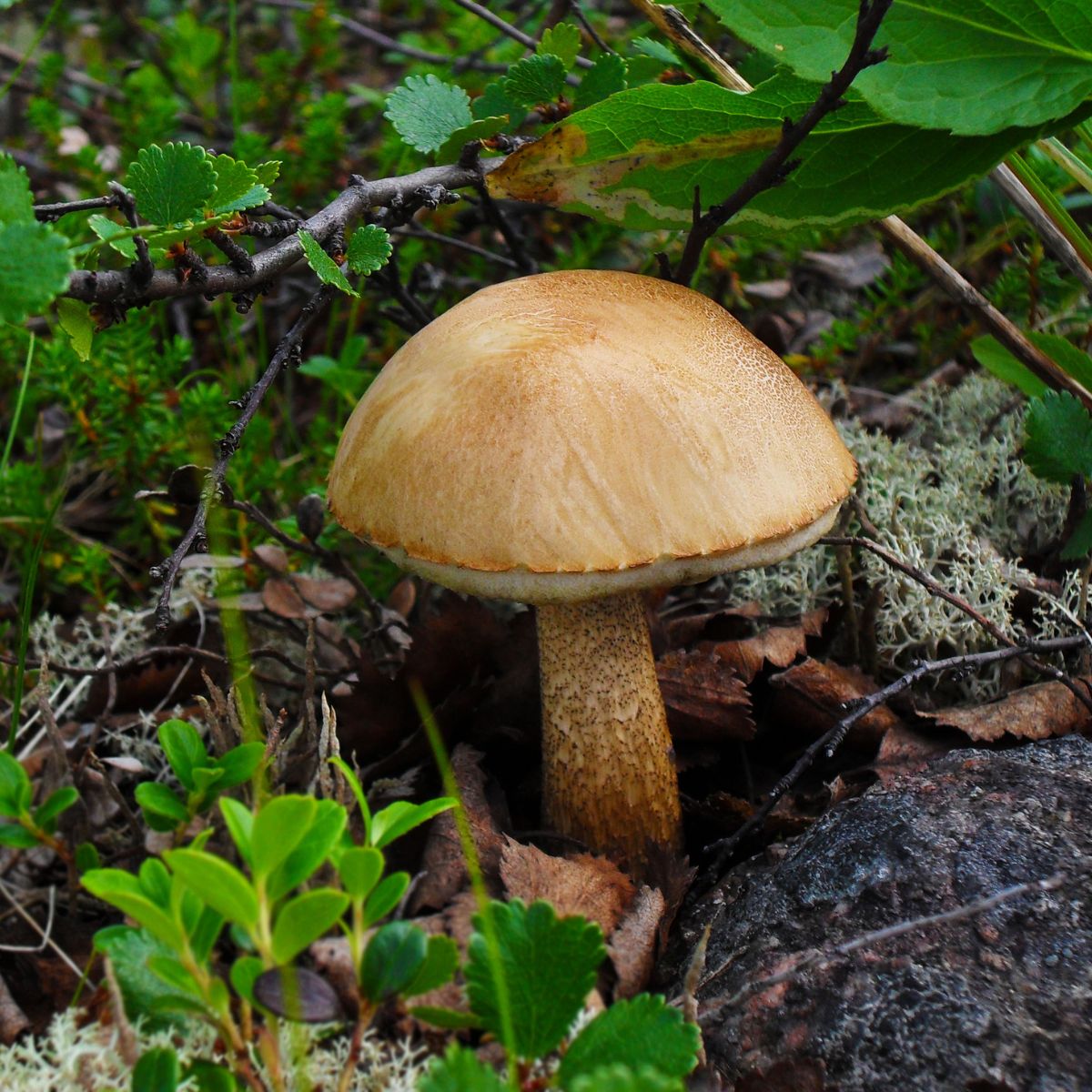 Bolete -Tree Relationships
Boletes form symbiotic relationships with trees, a phenomenon known as mycorrhiza. In these relationships, the bolete fungi receive sugars from the tree, while the tree benefits from the increased nutrient and water uptake the fungi provide. This symbiosis is crucial for the survival of both the mushroom and the tree. This intricate relationship allows the mushrooms to thrive in woodland environments, where they can be found in abundance.
It's important to note that these species, as mycorrhizal fungi, rely on specific host trees for their survival. For example, some species associate with coniferous trees like pines, firs, and spruces, while others form partnerships with deciduous trees such as birch, oak, and aspen. Understanding the preferred host trees of different species is key to successfully locating them in the wild.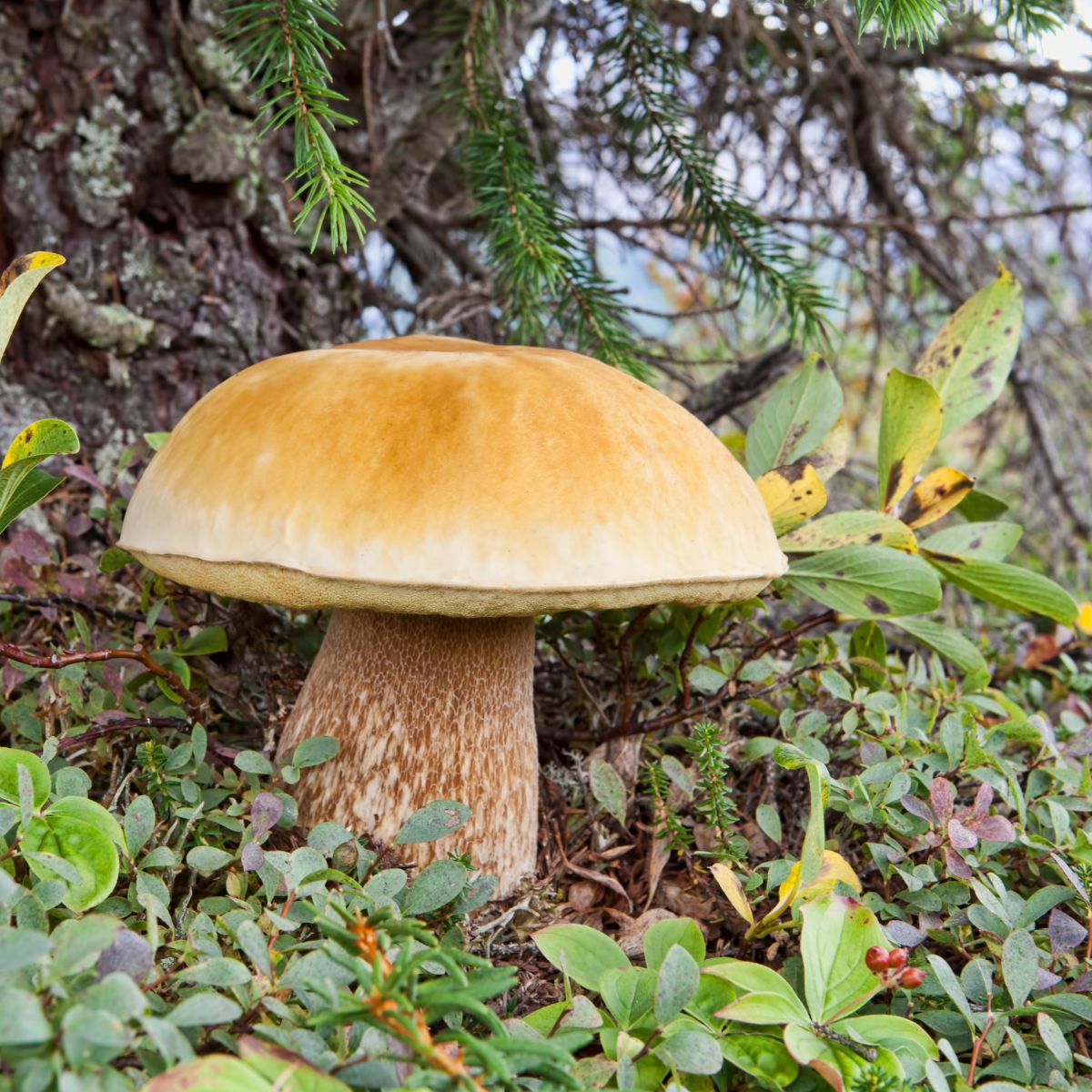 Gilled Boletes: There's Always That One, Or Two
After all this talk about how boletes don't have gills, we have to mention that some do. What can we say? Nature refuses to play by any rules. There are 2-6 gilled bolete species in North America. Phylloporus rhodoxanthus is the most common gilled species, and it looks just like a bolete, except with gills. This is a lovely edible species with a wide distribution across North America.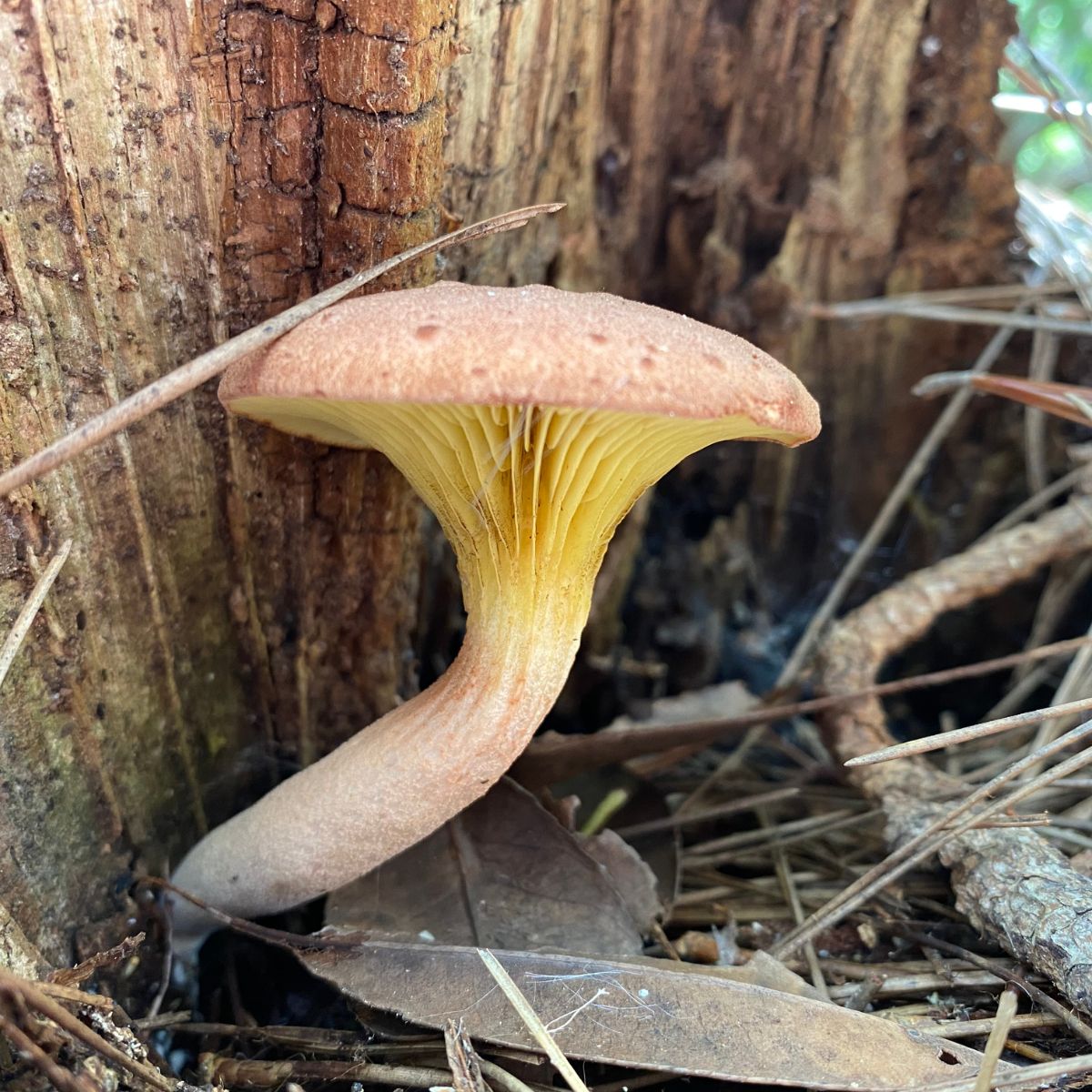 Common Questions About Boletes
Are boletes safe to eat?
That depends entirely on the species. There are over 300 species of boletes in North America; some are edible, some will make you quite ill. None are deadly.
How do you know if a bolete is edible?
As with any mushroom species, first you identify it. Then, you can determine its edibility. There is no one sure-fire way to determine if a bolete is poisonous or safe. Or, any mushroom for that matter. You must identify the mushroom first.
Are blue staining boletes hallucinogenic?
Are blue staining boletes poisonous?
A few blue stainers cause severe gastrointestinal distress; there are many many more blue stainers that aren't toxic at all. These few are toxic but not deadly.
What do poisonous boletes look like?
The most problematic bolete species (Rubroboletus) have red caps, red pores, and stain blue immediately when cut. There are also several more "average" looking boletes that will make you ill. See the list in the article above of the 11 toxic boletes. These species cause extreme gastrointestinal issues but are not deadly.