I get a lot of emails from people wanting help with mushroom identification. Unfortunately, identifying mushrooms from just a picture and a brief description can be very difficult.
Since there are so many factors to consider, I built this page to show beginners the thought process associated with identifying different types of mushrooms. There are some crucial factors to observe besides just color and size.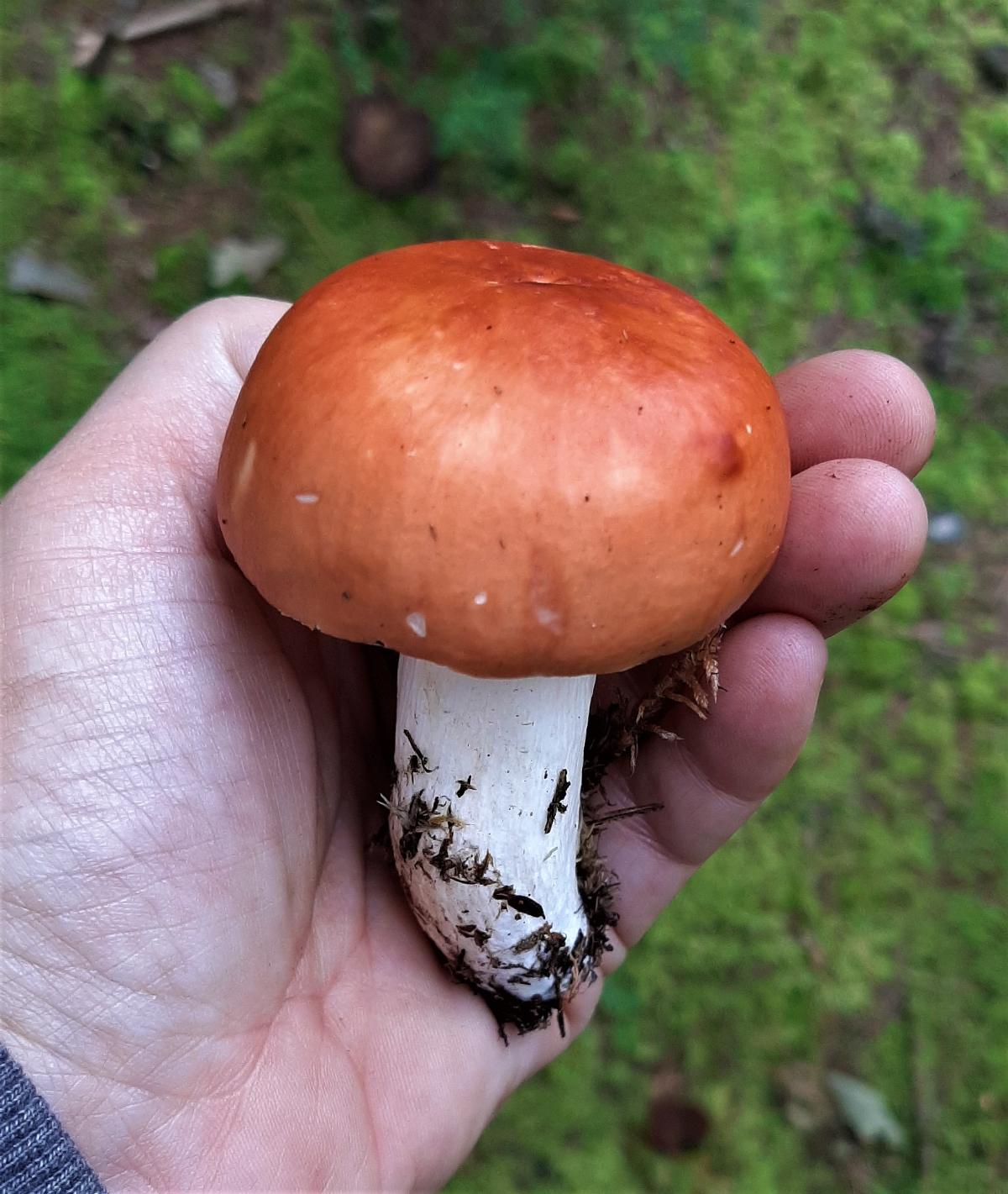 I'd divided this page into two sections. The first outlines things to look for when finding a new mushroom. The other contains five examples of mushroom identification. These lists and examples are by no means exhaustive, but they do give you a good feel for the basic process.
As always, never eat anything based on what you read here or anywhere else on the Internet. Nothing takes the place of hands-on instruction!
Jump to:
Eight Great Mushroom Identification Traits
These are in no particular order. Click on the links to learn more.
There's much more to note about a mushroom than just these eight things. Some mushrooms display a chemical reaction when exposed to certain substances. Others are distinguished by microscopic characteristics.
For our purposes of beginner's mushroom identification, learning to examine these eight is a good start.
Five Different Examples
Below are five different mushroom examples. Follow along and apply this type of analysis to your own finds! Mushroom identification is easier when you break down the characteristics.
Pick up a highly rated guidebook for your region if you don't already have one.
I found all of these mushrooms in New Hampshire or Vermont.
Old Man of the Woods
Chanterelle
Northern Tooth
Russula
Honey Fungus
I didn't want to bore you with too much detail, but you can see the kinds of observations that you need for mushroom identification. Try to note all that you can when in the woods. Now go out there and start observing your own mushrooms. Let me know how it goes!