The Phoenix oyster (Pleurotus pulmonarius) looks very similar to its well-known cousin, the Pearl oyster (P. ostreatus) but with some key differences. The caps are smaller, and the mushroom is overall lighter in color. In the wild, they can be tricky to differentiate. Thankfully, all oyster mushrooms are edible (and delicious!), so there aren't any issues if you can't tell exactly which one it is.
Check out our in-depth identification guide if you want to know more about the "true oyster" mushroom, P. ostreatus.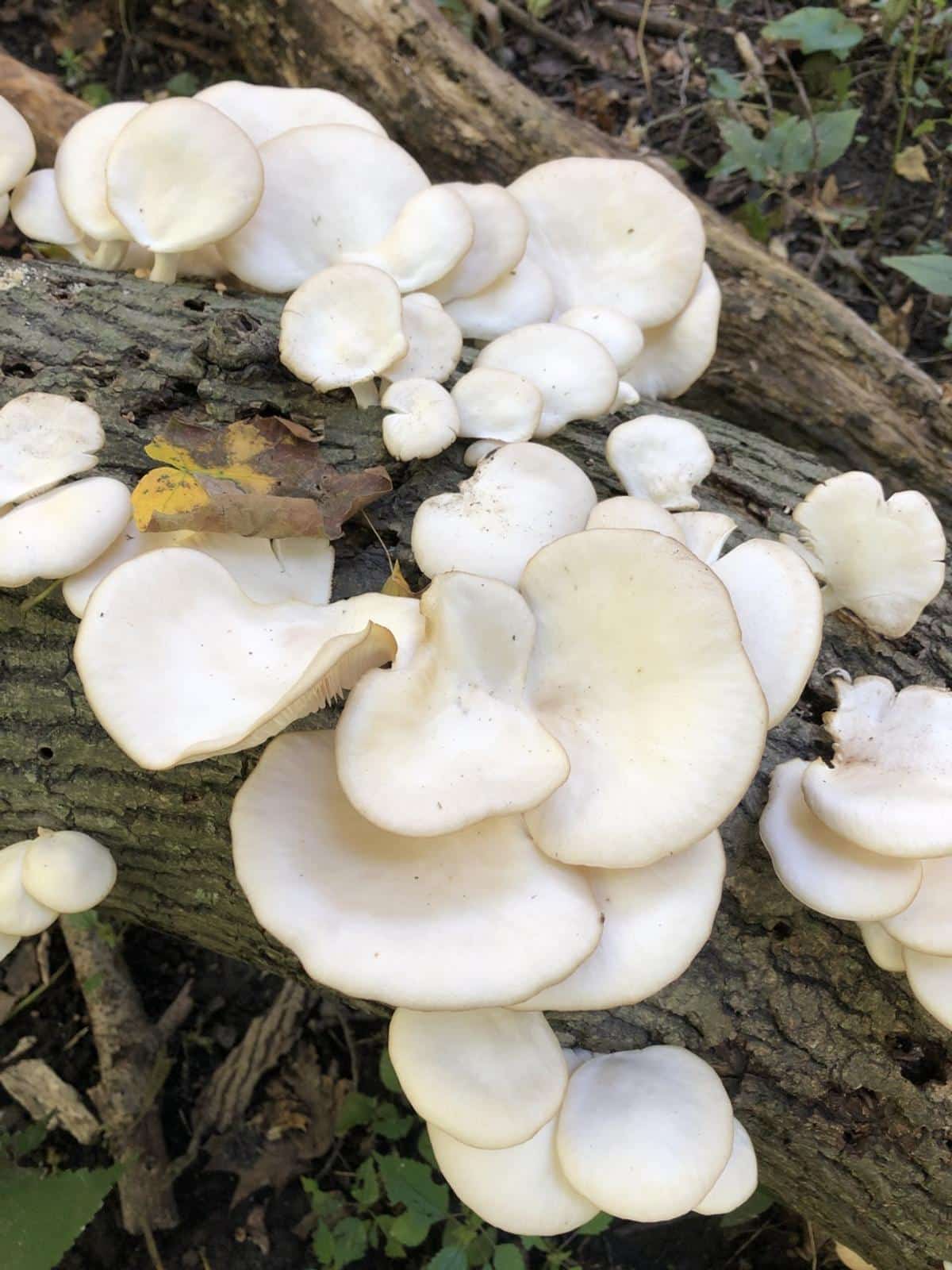 Jump to:
All About the Phoenix Oyster Mushroom
Pleurotus pulmonarius has many common names. It is known as the Italian oyster, Indian oyster, Phoenix oyster, or just the Lung oyster. It was first described to science in 1821 and was classified as Agaricus pulmonarius. Eventually, it was moved to the Pleurotus genus.
This species is also listed in identification guides as Pleurotus sajor-caju due to significant confusion around the species. P. sajor-caju is actually a different species, and in 1975, the distinction was made clear. However, some mushroom growers and sellers still market their warm-weather Phoenix oysters under this incorrect name, so don't be surprised if you encounter it.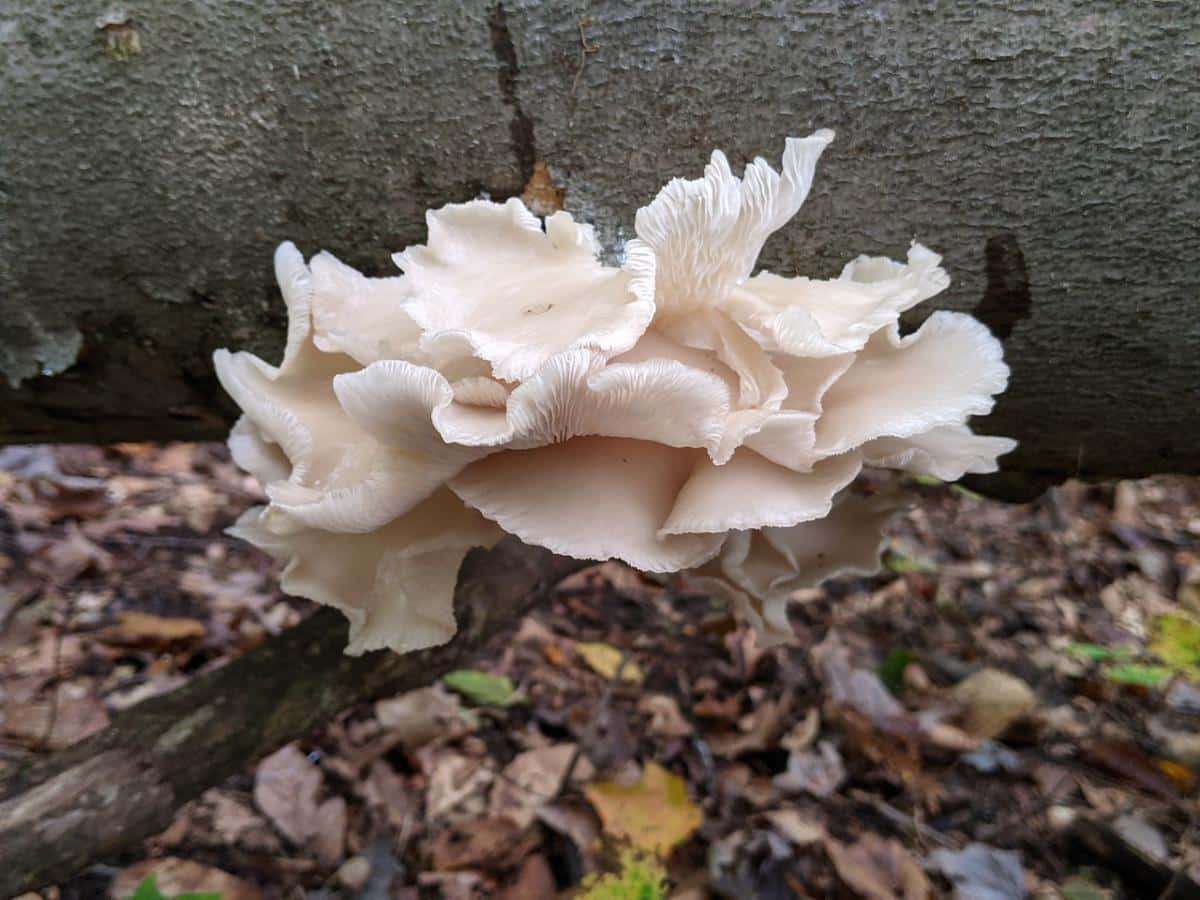 The Phoenix is the "summer oyster."
It is a widespread wild mushroom across the globe. It grows wild in Europe, Asia, and North America and is cultivated in all these countries, as well.
This species is the most widely cultivated oyster mushroom in North America because of its ability to grow in warm weather.
Extremely easy to cultivate (more information about cultivation and oyster mushroom grow kits)
It may have strong medicinal properties (more studies need to be done)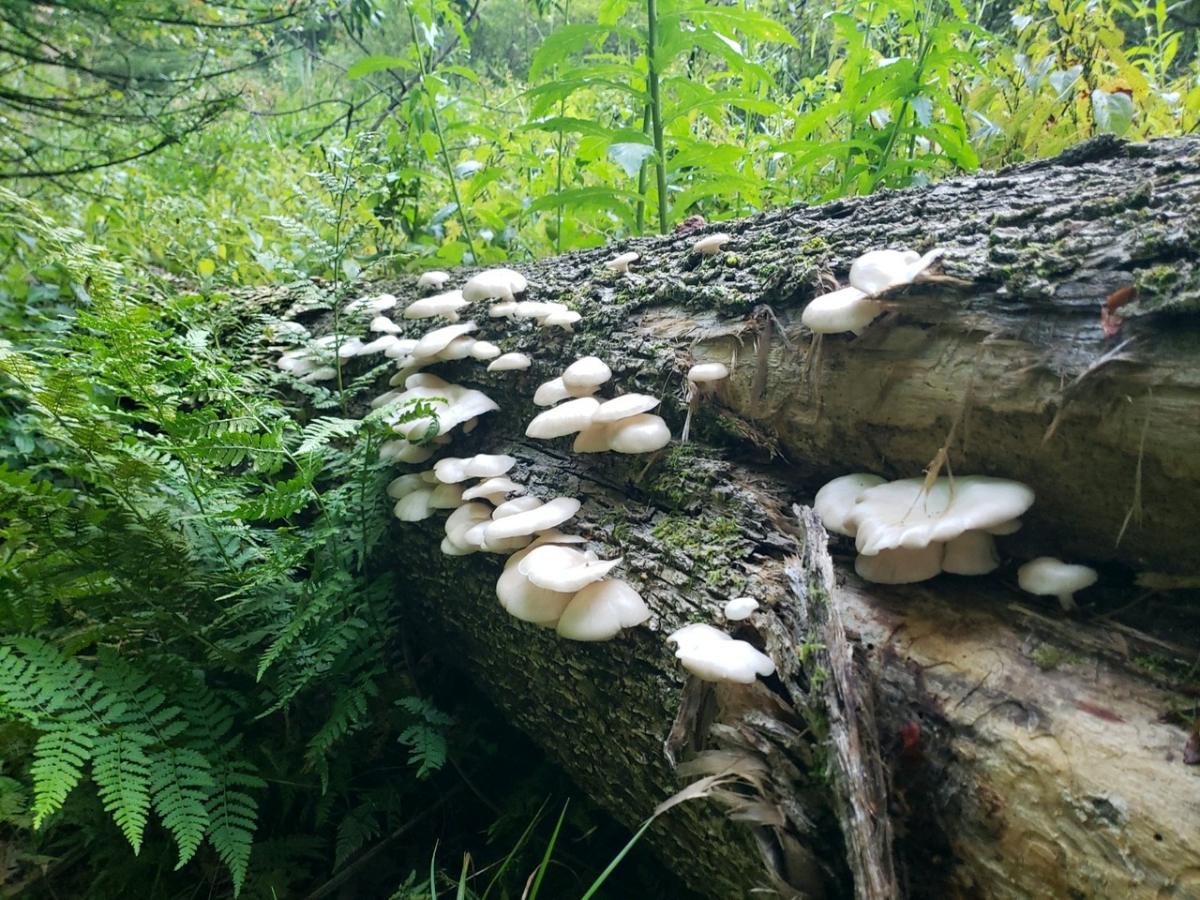 Phoenix Oyster Mushroom Identification
Season
One of the key differences between the Phoenix oyster mushroom and the "true oyster," P. ostreatus, is their fruiting season. The Phoenix prefers warmer weather – it usually fruits from April through September, appearing as soon as the weather transitions out of winter.
Pleurotus ostreatus, on the other hand, is a cool-season mushroom that won't fruit until the weather cools down. This is an excellent way to determine which oyster mushroom you've found initially.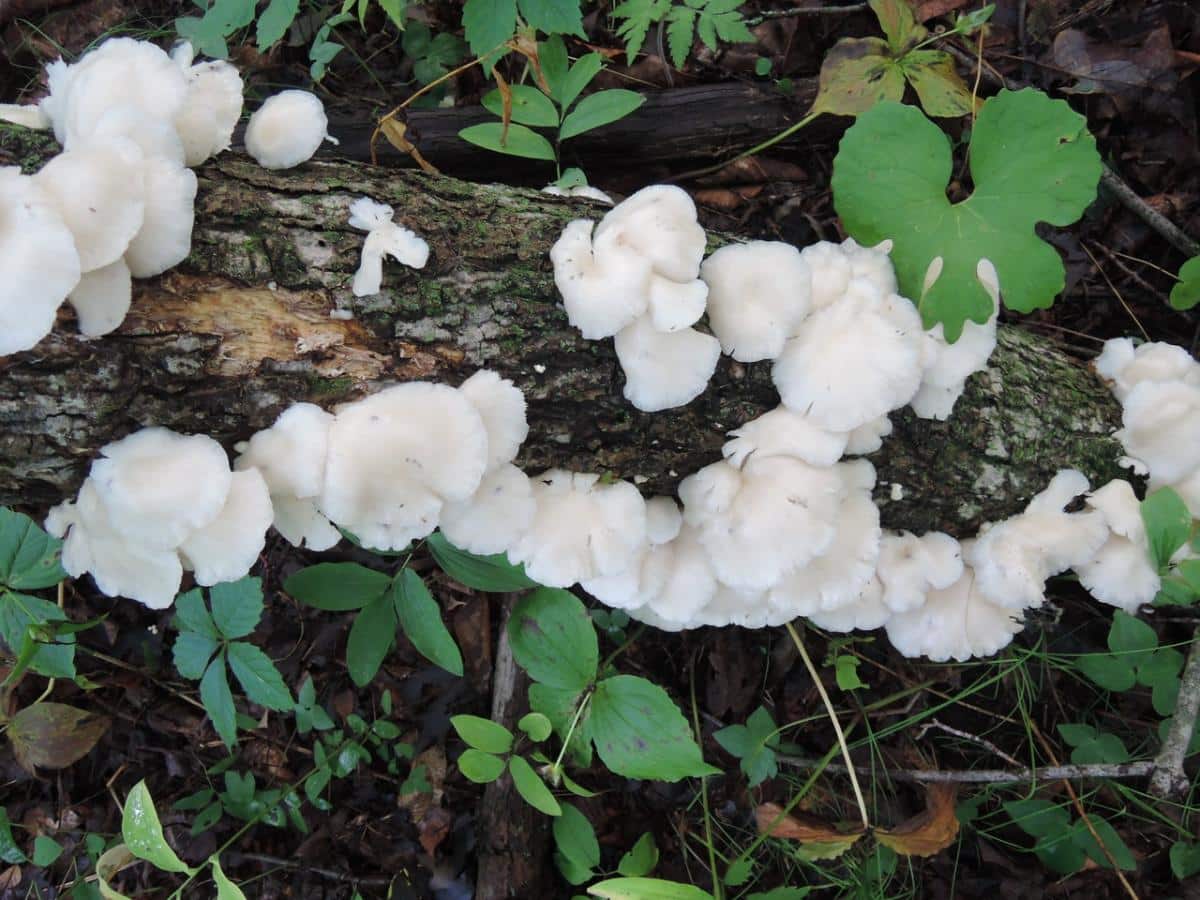 Habitat
This oyster mushroom is versatile, a key marker of the species as a whole. On the east coast, it grows on hardwood trees. But, on the west coast, there are reports it prefers conifers – but whether it occurs naturally on conifers is challenging to ascertain. It can grow from conifers that have been inoculated with spores (cultivated). This is vastly different from many mushroom species, which are incredibly tree-specific.
Oyster mushrooms grow from living, dead, or dying trees. They can be found on standing trees that they've infected with white rot. Or they are on dead logs or stumps. Sometimes, you can't see the wood under the soil that they are growing from, but usually, you can.
Phoenix mushrooms will appear in the same location year after year until there is no more organic material for them to survive on (eat). Make sure to remember any location you find them!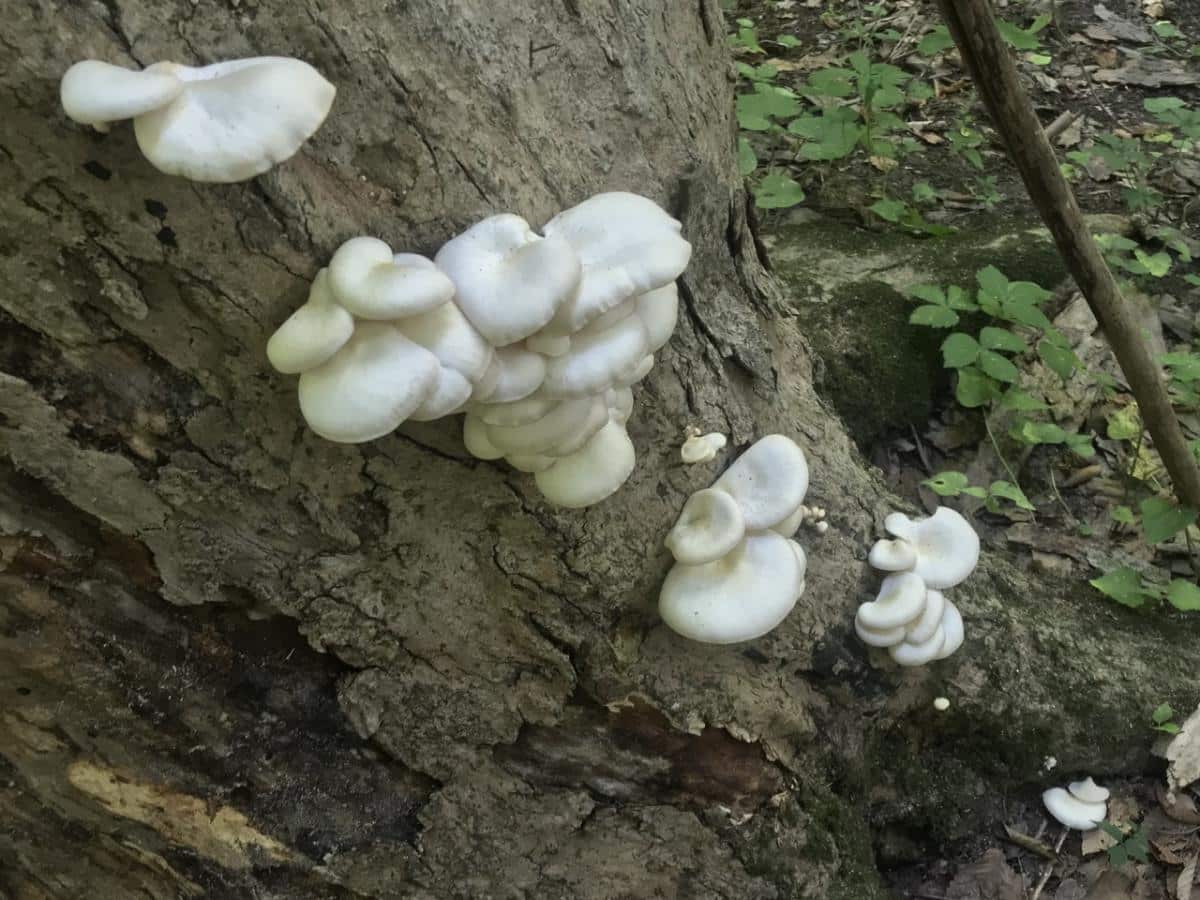 Identification
The Phoenix oyster growth depends greatly on the tree, available space, and location. If it needs to stretch out its caps or stems to reach more light, it will. It often grows as clusters or like shelves up a tree but also will grow singularly. When it grows on top of a stump or dead log, it will form dense circular rosettes with many caps.
The caps may be inrolled at the edges (rolled in margins), or they might be flat, spread out, and wavy. This usually happens with older mushrooms but not always. Phoenix oyster stems are short and stout or entirely absent. It is not uncommon to see them with barely a stem at all. The stem most commonly is off-center, but it may grow centrally; again, this varies considerably based on where the mushroom is growing.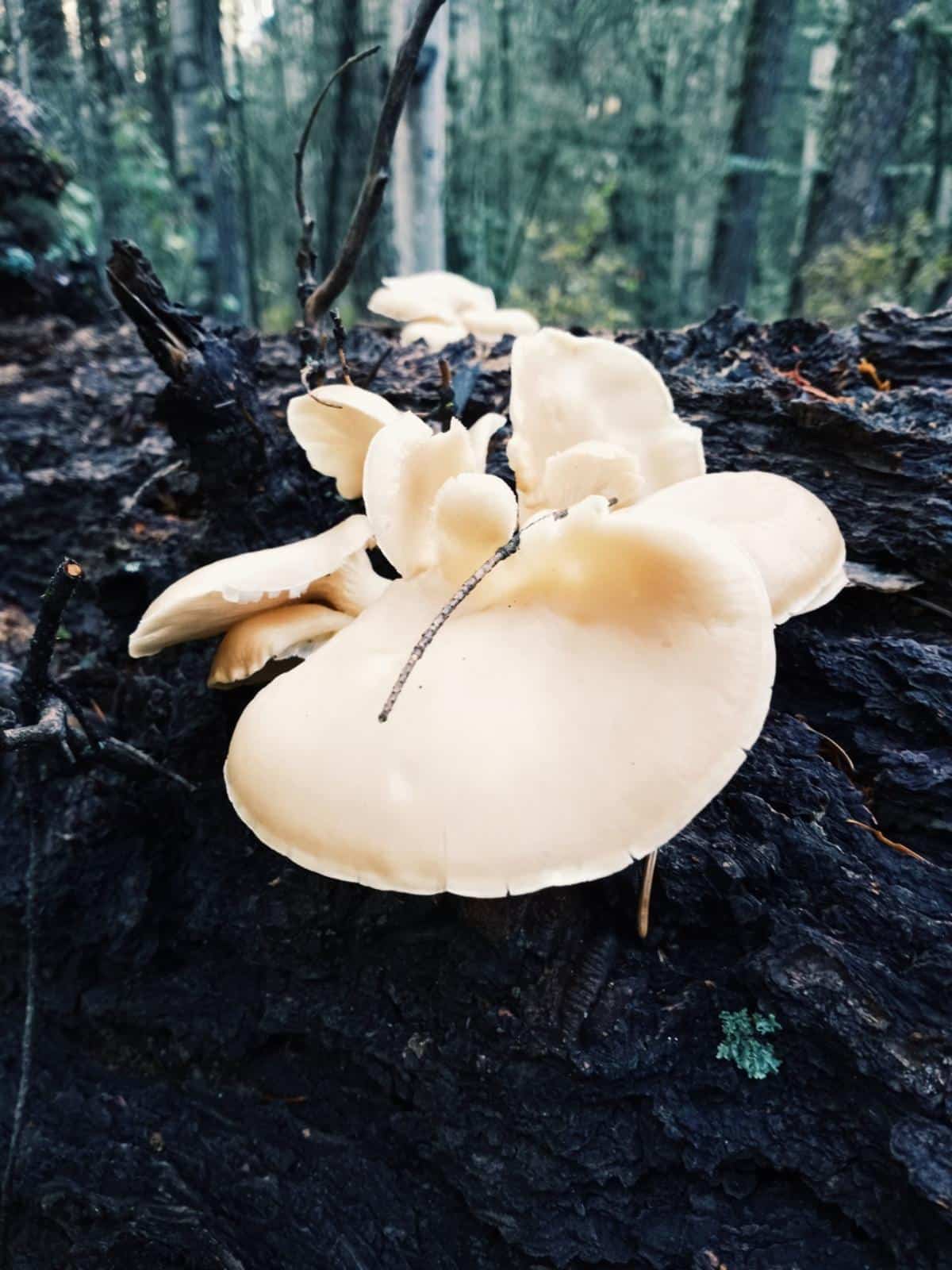 Phoenix oyster mushroom gills run down the stem like all oyster mushrooms. They don't go down very far, though, and are actually usually quite short for an oyster.
There is a lot of variance in overall appearance, but usually, it is still readily distinguishable as an oyster mushroom.
Region: North America, widespread
Season: April – September
Habitat: Hardwoods, primarily
Size: Cap is 1-4 inches wide; the stem is usually less than 1.5 inches long
Shape: Oyster shell-shaped, or like a fan or semi-circle. With rounded edges but flattens out with age. Often has a central depression near stem attachment.
Cap Color: White to beige or very light brown, sometimes with a lilac tinge
Gills Color: White, may discolor to yellow with age.
Outer Surface: Smooth, often greasy feeling
Inner flesh color: White, unchanging
Smell: Like anise
Notes: Look for the little black beetles in the flesh, which are quite common in oyster mushrooms.
On The Lookout
Keep your eyes open in early spring and summer for fan-shaped white or grayish mushrooms on trees. There is no real way to predict where they'll grow since they rely on dead and dying things. But, they're not difficult to spot if they are in the woods. Since they also grow on living trees, don't forget to look up. They can be quite high up on a tree.
Always check around dead logs and stumps. Usually, if they're fruiting, they'll be in huge masses stretched across a log, up a tree, or all over a stump. A lot depends on the weather. Oyster mushrooms prefer wet weather, so the especially wet seasonal years are the best for foraging.
Phoenix Oyster Mushroom Lookalikes
The main lookalikes are other oyster mushroom species. And they can be pretty difficult to differentiate. There isn't any harm in not knowing the type of oyster mushroom, as long as you are certain it is an oyster.
Key Differences Between the Phoenix and other Oyster Mushroom Species In The Wild
The Phoenix oyster grows on hardwoods on the east coast. Possibly on conifers on the west coast.
Warm-weather oyster mushroom – most prolific April-September.
Lilac spore print
Lighter colored and smaller than the "true" oyster mushroom, P. ostreatus.
Angel Wings (Pleurocybella porrigens)
No guide about oyster mushrooms can neglect the Angel Wing mushroom. This mushroom looks very similar to the oyster mushroom, which may be toxic or deadly. There is a lot of disagreement on this subject, which sounds odd since people have died from eating them. But, there's a good reason for this.
Read more about Angel Wing mushrooms here so you can be educated about the debate and make a knowledgeable choice.
The Angel wing mushroom is also a white rot fungus; it is white and has gills that run down the very short to the nonexistent stem. The edges are inrolled or wavy and look almost exactly like an oyster. There are two critical differences between oyster mushrooms and angel wings:
Angel wings only grow on conifers.
The flesh of angel wings is very thin to almost fragile. This is directly opposite oyster mushrooms which are quite dense and fleshy.
Even though it is reported that the Phoenix oyster mushroom grows on conifers on the west coast, it's best to avoid any you find in case of confusion with angel wings. Of course, this is only if you decide not to consume angel wings.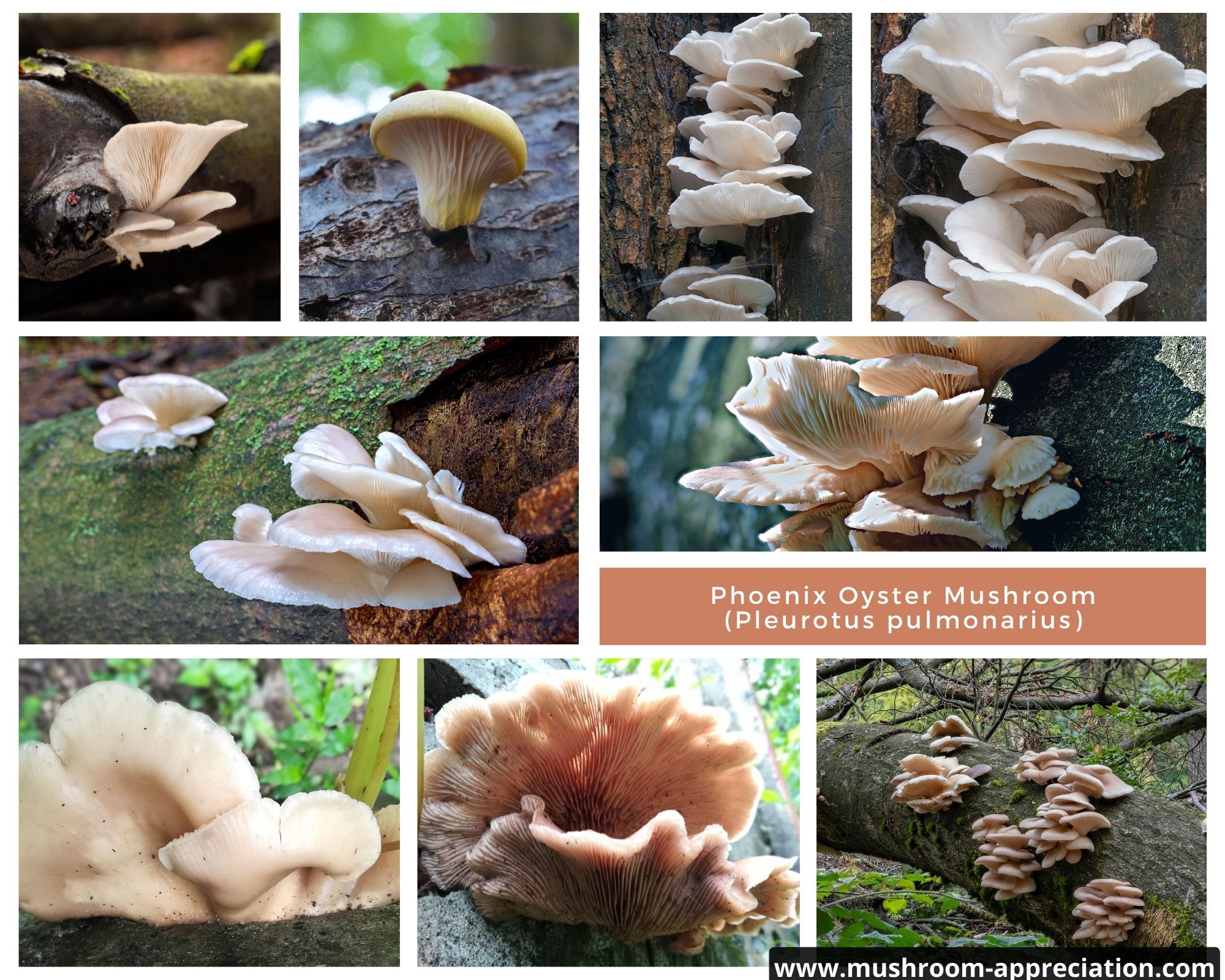 Common Questions About Phoenix Oyster Mushrooms
Can I grow Phoenix mushrooms?
Yes! Grow kits, spores, and plugs are available to grow Phoenix oysters at home. There are also a bunch of other types of oyster mushrooms you can grow – there's lots to choose from!
What are the health benefits of Phoenix mushrooms?
Oyster mushrooms in general are reported to boost the immune system, lower blood pressure, build strong bones, protect the heart, and regulate cholesterol levels. This is all still being studied, though.