Agaricus sylvicola, more commonly known as the Wood mushroom, is an edible mushroom that thrives in woodland environments. This button-mushroom-lookalike has many culinary uses but also has some problematic lookalikes. Pay attention to the details, though, and you'll have a new excellent foraging mushroom. Just don't make any assumptions with this species!
Scientific Name: Agaricus sylvicola, often misspelled as Agaricus silvicola
Common Names: Wood mushroom, Wood Agaric
Habitat: In the woods, on the ground
Edibility: Edible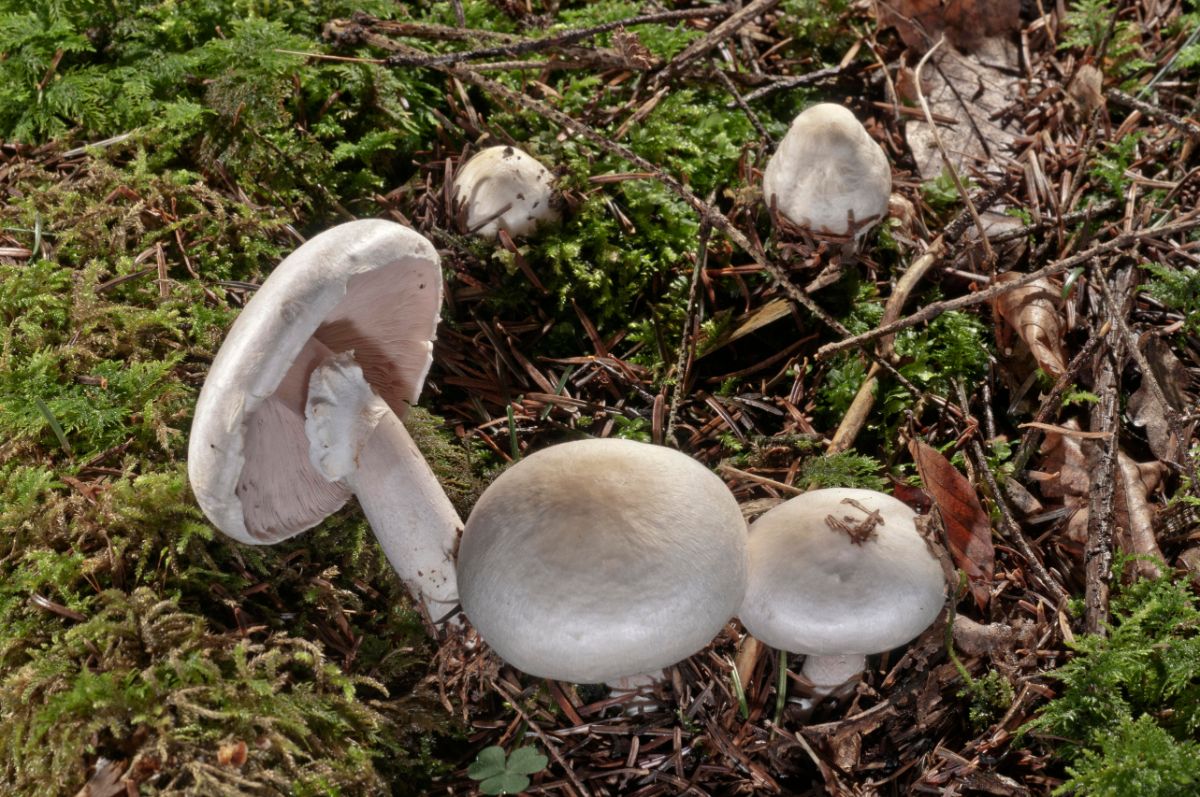 Jump to:
All About The Wood Mushroom
Commonly referred to as the Wood Agaric, this relative of the button mushroom has been cherished by foragers for its unique flavor and culinary versatility. Its delicate aniseed fragrance adds a delightful twist to dishes, making it a sought-after ingredient in traditional and contemporary recipes alike.
The wood mushroom is found in both deciduous and coniferous woodlands, making its home amidst the decaying leaf litter. This mushroom's habitat extends across Britain, Europe, North America, and even parts of South Asia, including Bangladesh and Pakistan. During the autumn season, the wood mushroom emerges, often in small scattered groups or as solitary specimens.
The wood mushroom was initially described as a variety of the Field Mushroom (Agaricus campestris) by Italian scientist Carlo Vittadini in 1832. It wasn't until 1873 that the mushroom was elevated to the status of a distinct species by American botanist Charles Horton Peck.
The word "Agaricus" originates from the Greek word "Agarikon," which translates to "mushroom." The specific epithet "sylvicola" is derived from the Latin word "Silva," meaning "wood or forest," which indicates the mushroom's natural habitat. Therefore, the name Agaricus sylvicola effectively translates to "forest mushroom."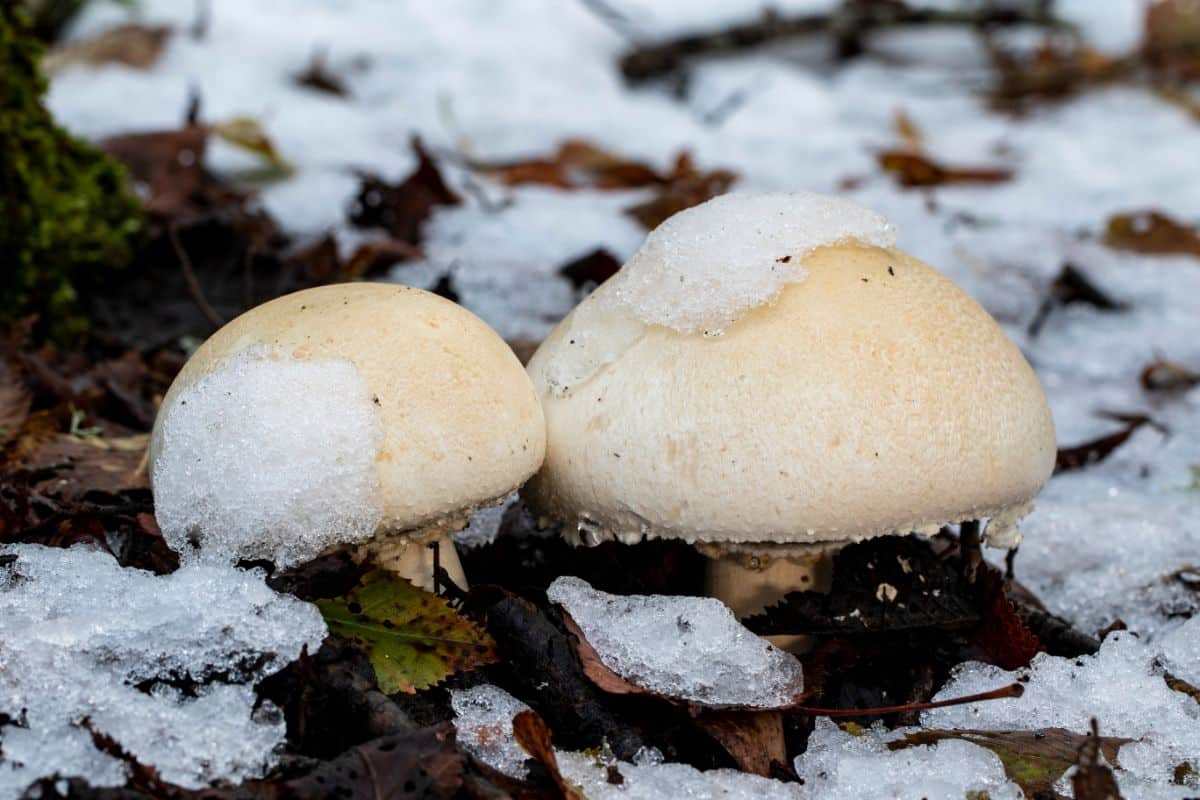 Wood Mushroom Identification Guide
Season
The wood mushroom can be found from summer to autumn.
Habitat
The wood mushroom is a saprobic species, meaning it feeds on dead and decaying organic matter. It predominantly thrives in woodlands, making leaf litter its primary source of nutrients. The mushroom is commonly found in deciduous and coniferous forests across North America, as well as Britain, Europe, and some parts of South Asia.
It usually appears in small, scattered groups on the forest floor but can occasionally be found growing solitarily. Wood mushrooms do not grow from trees or logs; they are only found on the ground.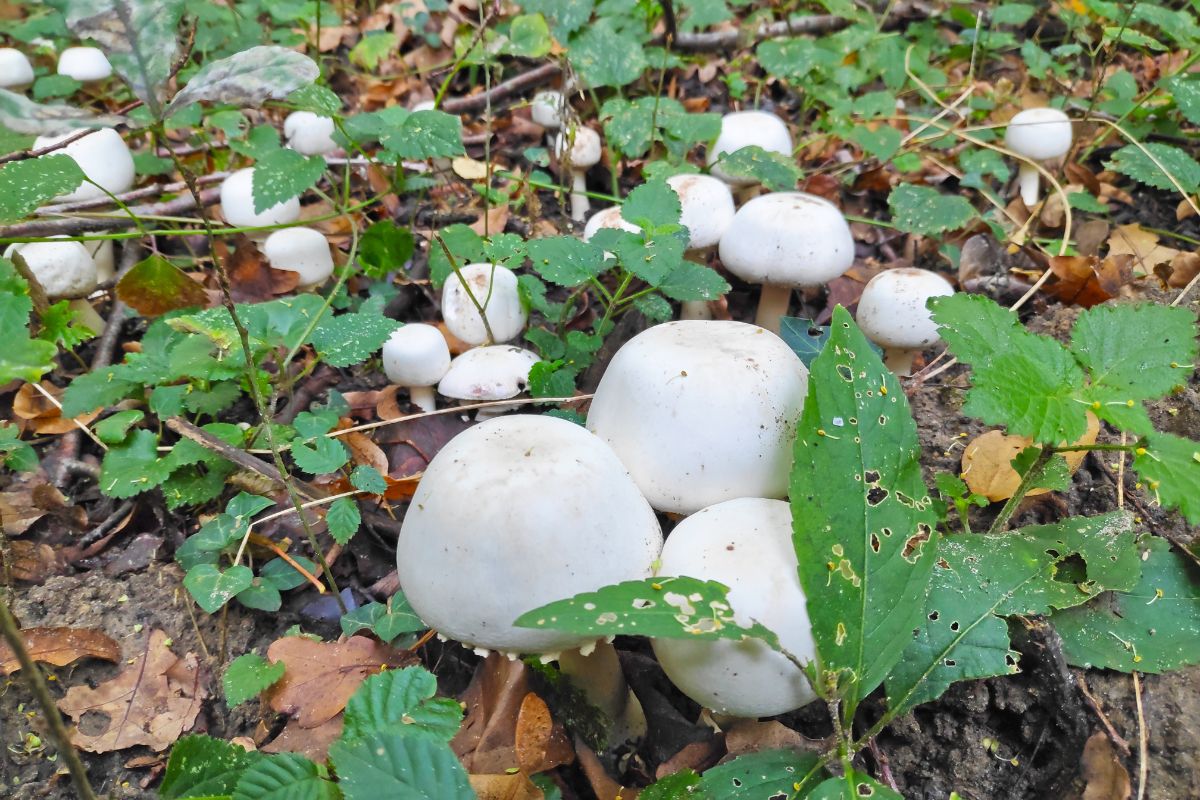 Identification
Cap
The cap of the wood mushroom starts off rounded, like the cap of the common button mushroom. It flattens out as it ages and may mature to the point the edges of the cap turn upwards. It measures 2.5-6 inches in diameter and is typically white. However, it tends to yellow slightly or sometimes deeply, as the mushroom ages. It also will slowly bruise a yellowish color when handled or damaged.
Gills
The gills start off white and then turn to grey-pink and eventually to chocolate brown as the mushroom matures. They are relatively crowded and are free, meaning they do not touch the stem.
When the mushroom is very young, the gills are covered by a partial veil. This white cottony material hides the gills but if you pull it away, you can see the gills underneath.
Stem
The stem is sturdy, white, and measures 2-6 inches long. As the mushroom ages, the stem turns yellow-grey. It also has a fragile, floppy ring, or skirt, around the top of the stem and a bulbous base. The skirt is a remnant of the partial veil that covered the gills when the mushroom was young.
Flesh
The flesh is white and does not change color when cut or bruised.
Odor
The Wood Mushroom has a distinctive aniseed or slightly almond smell.
Spore print
The spore print is chocolate brown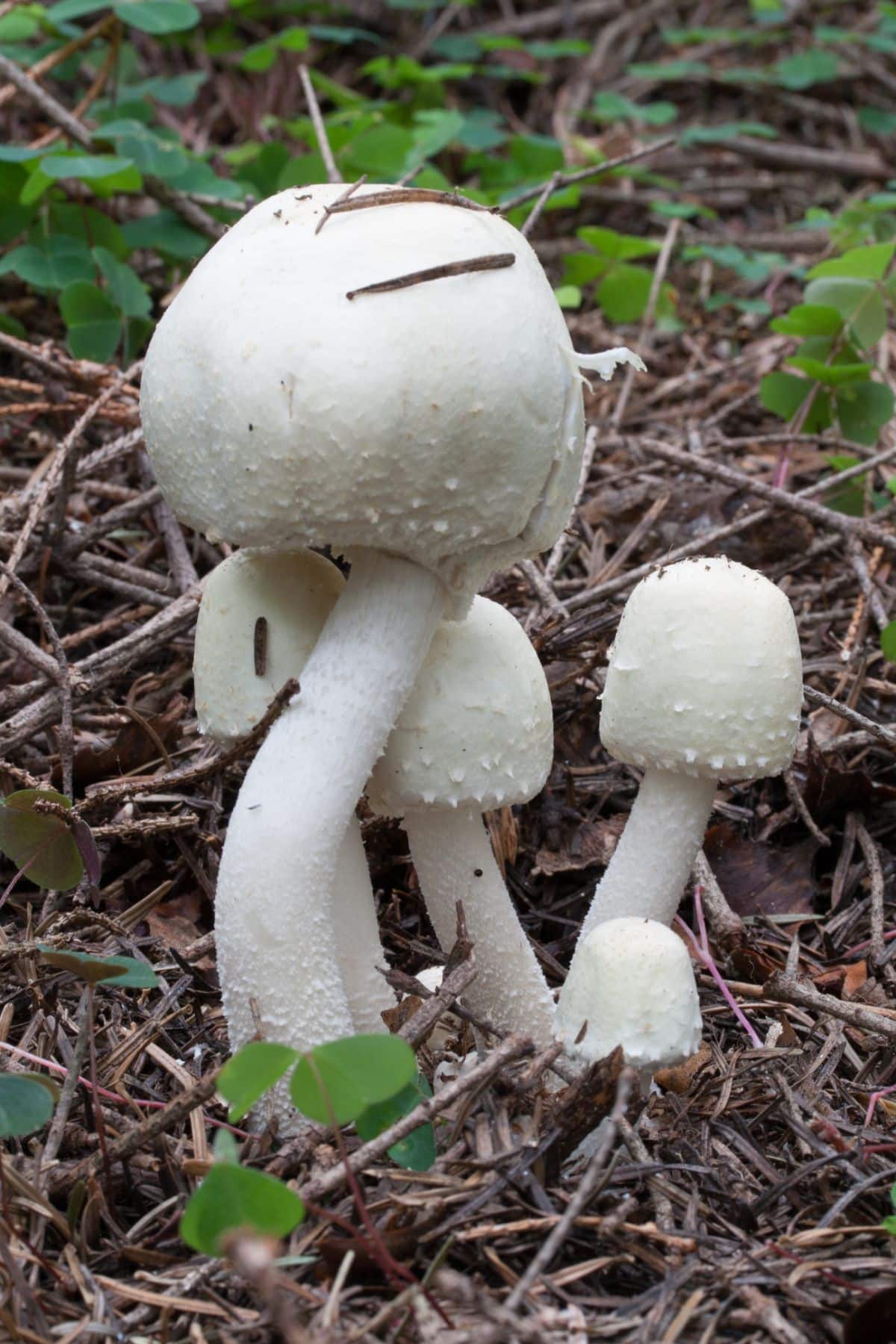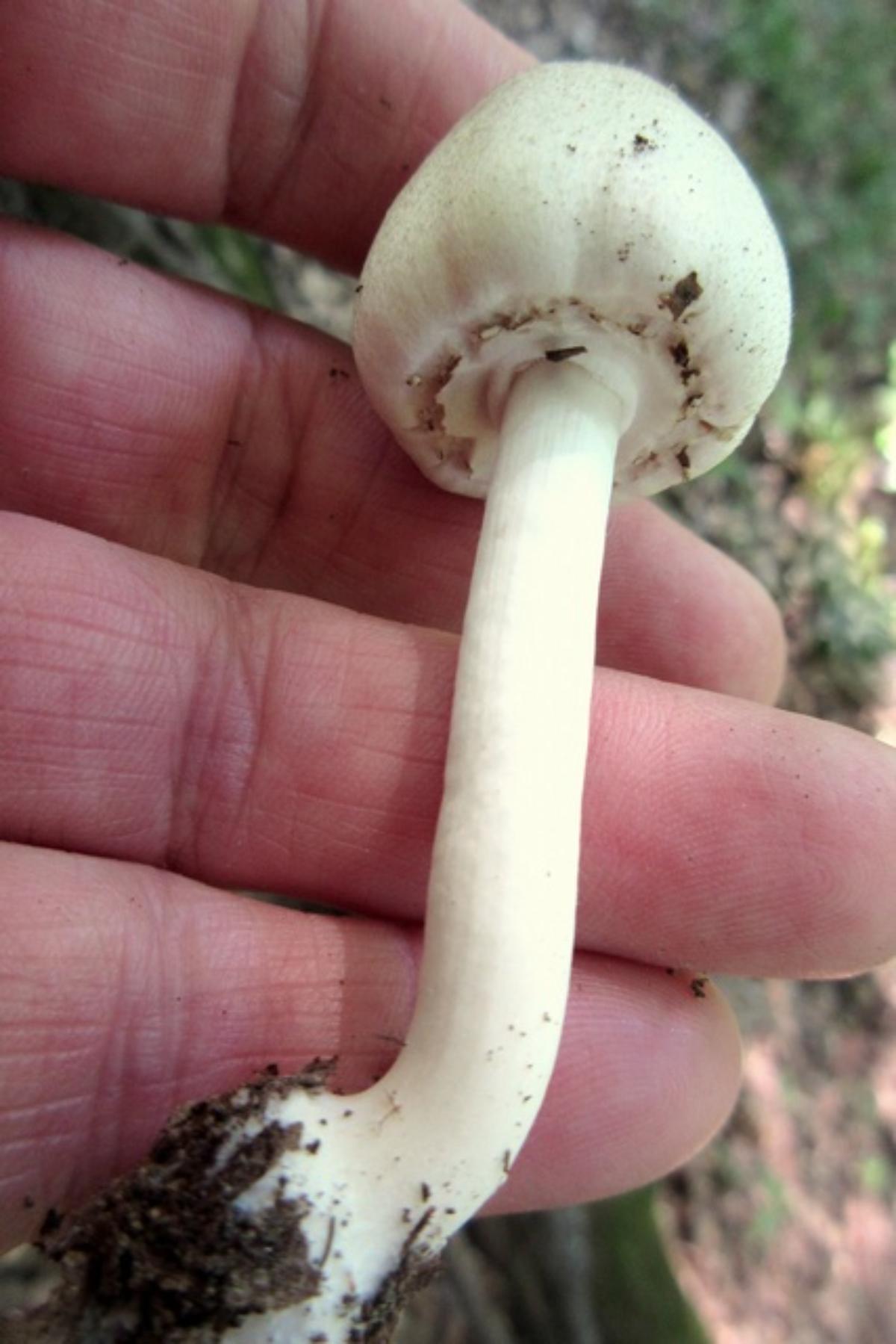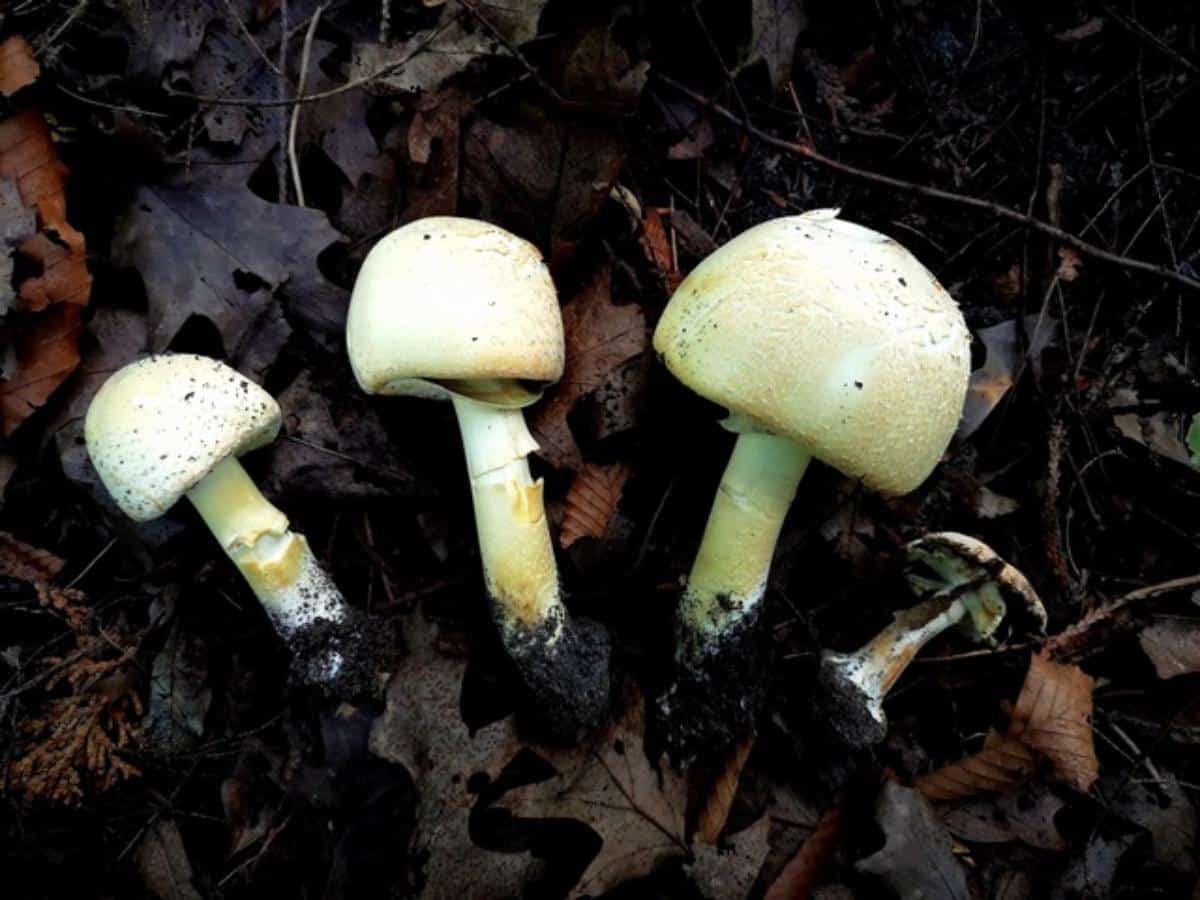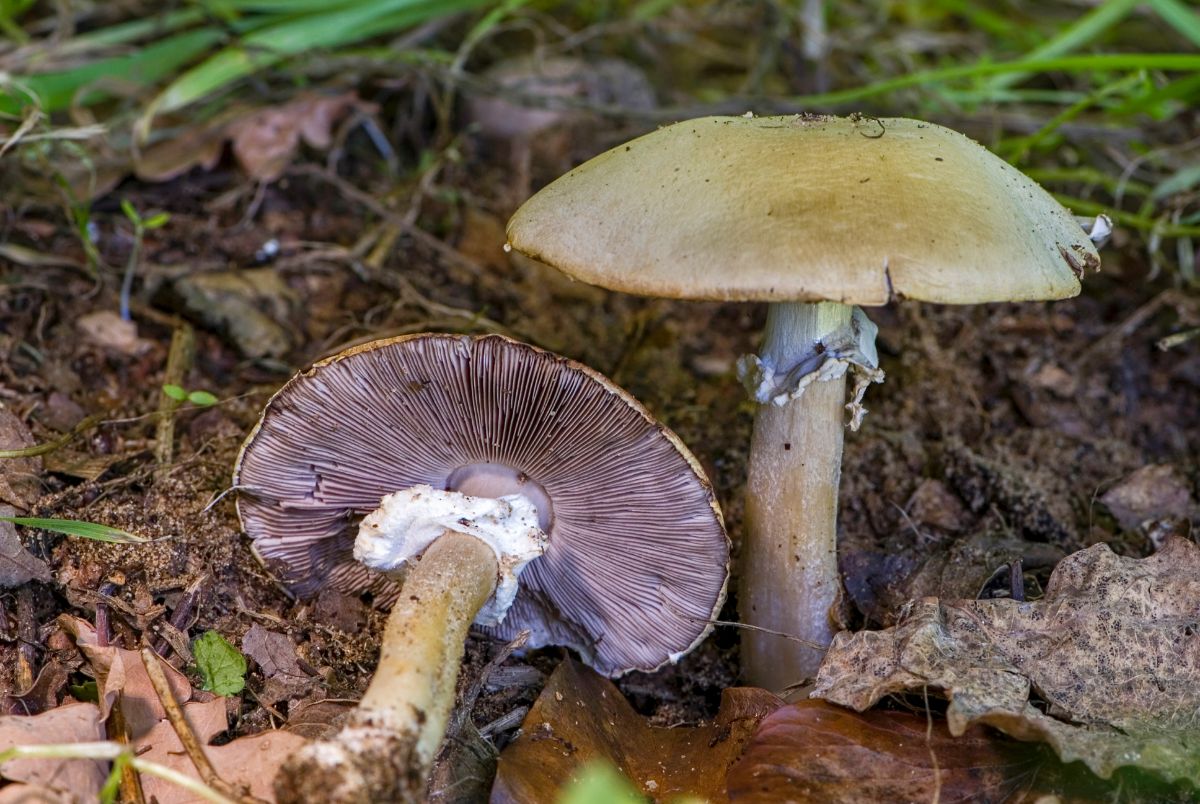 Lookalikes of the Wood Mushroom
While the Wood Mushroom is edible, it has several lookalikes — some of which are poisonous. Here are some mushrooms that resemble the wood mushroom and how to distinguish between them:
Death Cap (Amanita phalloides)
The highly poisonous death cap mushroom can be mistaken for a young Wood mushroom because of its whitish-yellowish cap markings. The death cap is the number one cause of mushroom poisonings and deaths because people mistake it for edible Agaricus species. Make sure you know the death cap very well before foraging the wood mushroom.
This is what usually messes people up – they see a white cap with yellowish tinting and think wood mushroom. That, combined with both having white gills when young and a white ring around a white stem, creates a dangerous situation.
There are some key differences, so you just have to pay attention, and you'll be fine. The death cap does not smell like anise; it smells somewhat sweet, often described as like honey. Or, it might not have a scent at all, especially when very young.
Death caps have greenish or yellowish tinting on the top of their caps or covering the entire cap, which is usually darker or more intense than a wood mushroom. The death cap has a white volva sac around the stem's base that looks like a half eggshell cup. You may only see it if you dig into the soil at the base of the mushroom, so make sure to check for a cupped base. The wood mushroom does not have a volva egg sac at the base of its stem.
The other primary difference is much easier to discern when the wood mushroom has matured – its gills change from white to dark chocolate brown. The death caps gills stay white or cream-colored.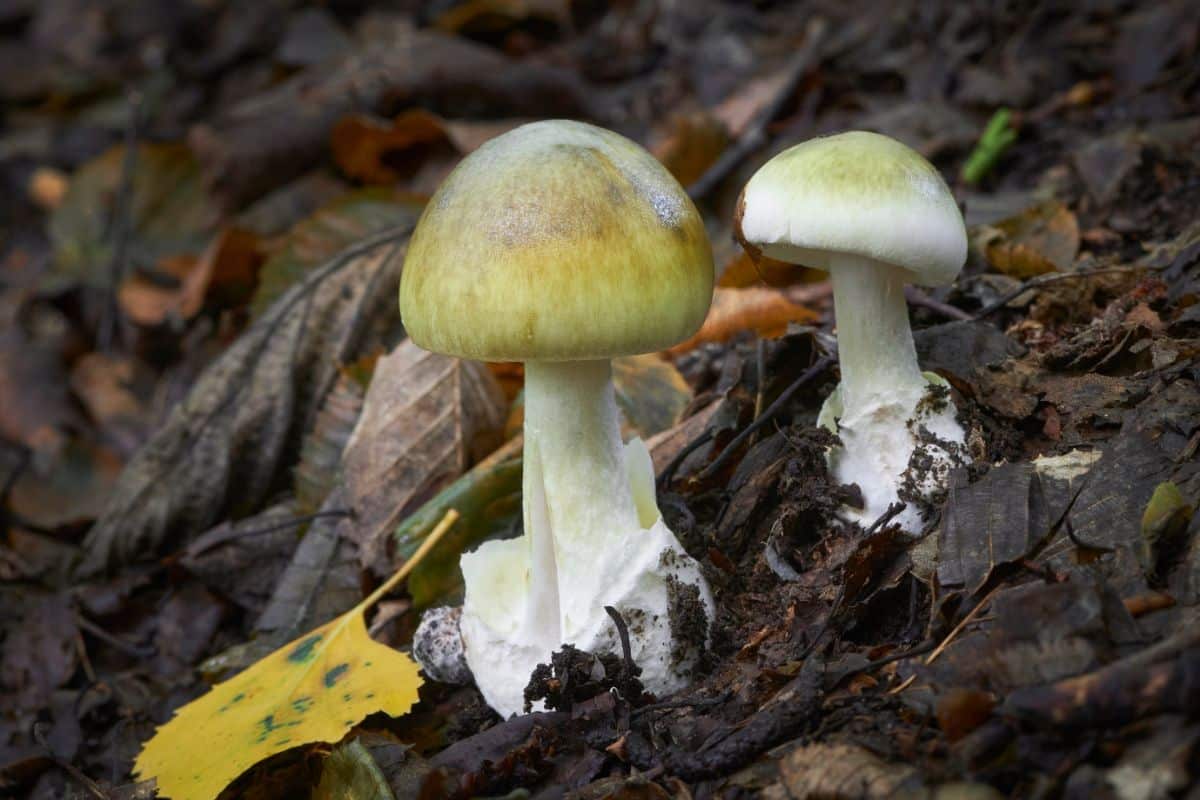 Destroying Angel (Amanita bisporigera & Amanita ocreata)
Like the death cap described above, the destroying angel is not a mushroom to get mixed up. Destroying angels love mixed forest woods, which means you may run across them while looking for the wood mushroom. The destroying angel has a white cap like the wood mushroom, as well as white gills, a white stem, and a white ring around the stem.
There are clear differences, though. The destroying angel does not bruise yellow when handled, and it does not smell like anise. It also has a white half eggshell-like sac around the base of the stem, which the wood mushroom does not have. Sometimes, the egg sac is buried or hard to see, so always make sure you dig in the soil for the stem base before foraging. In addition, also like the death cap, the gills of the destroying angel remain white and do not turn chocolate-colored with age like the wood mushroom.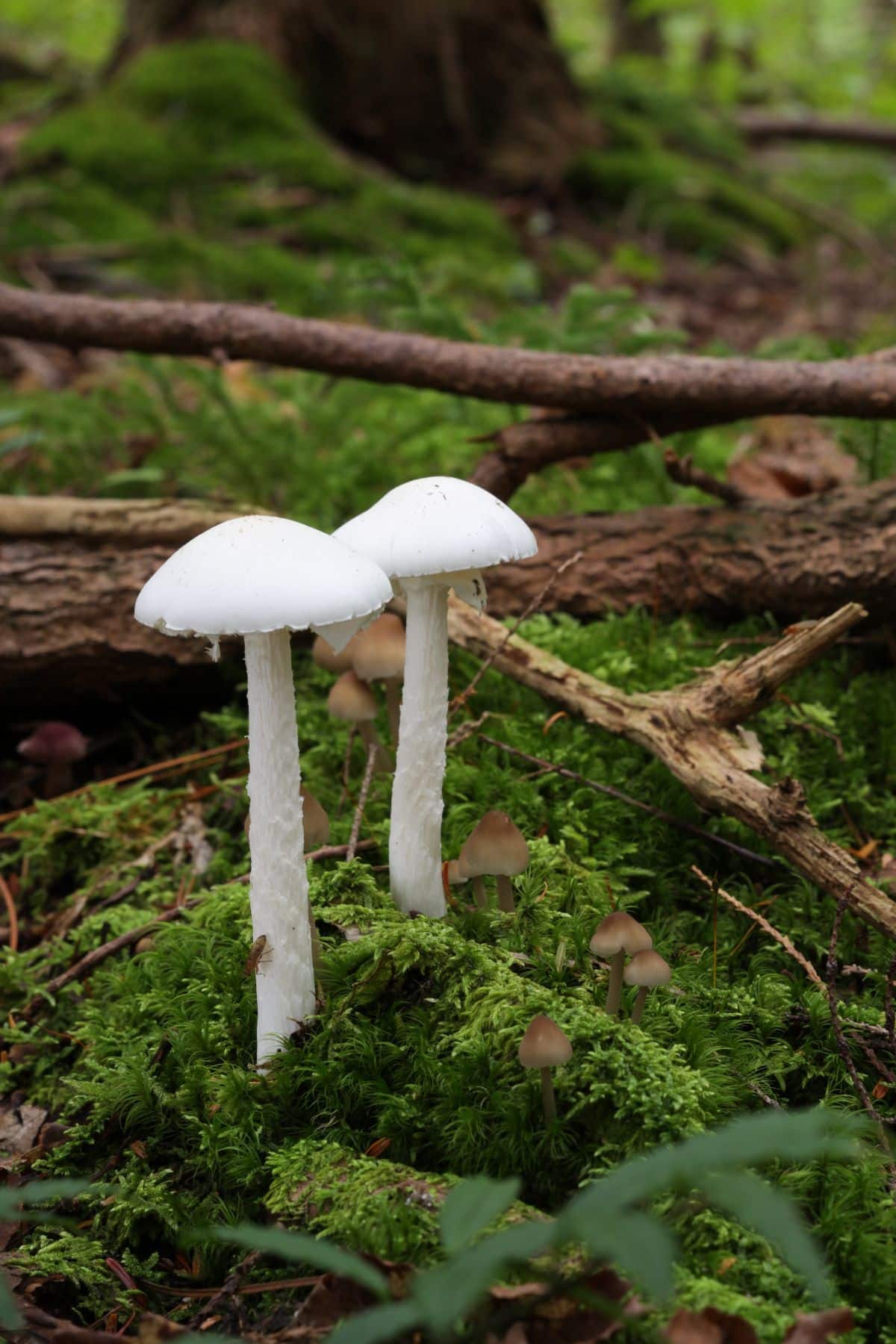 Yellow Stainer (Agaricus xanthodermus)
The Yellow Stainer can be mistaken for the Wood Mushroom due to its white cap. However, it has a distinct unpleasant odor reminiscent of phenol or bottled ink. Additionally, the base of its stem quickly stains yellow when bruised or cut. Make sure always to smell your mushroom finds and check for staining.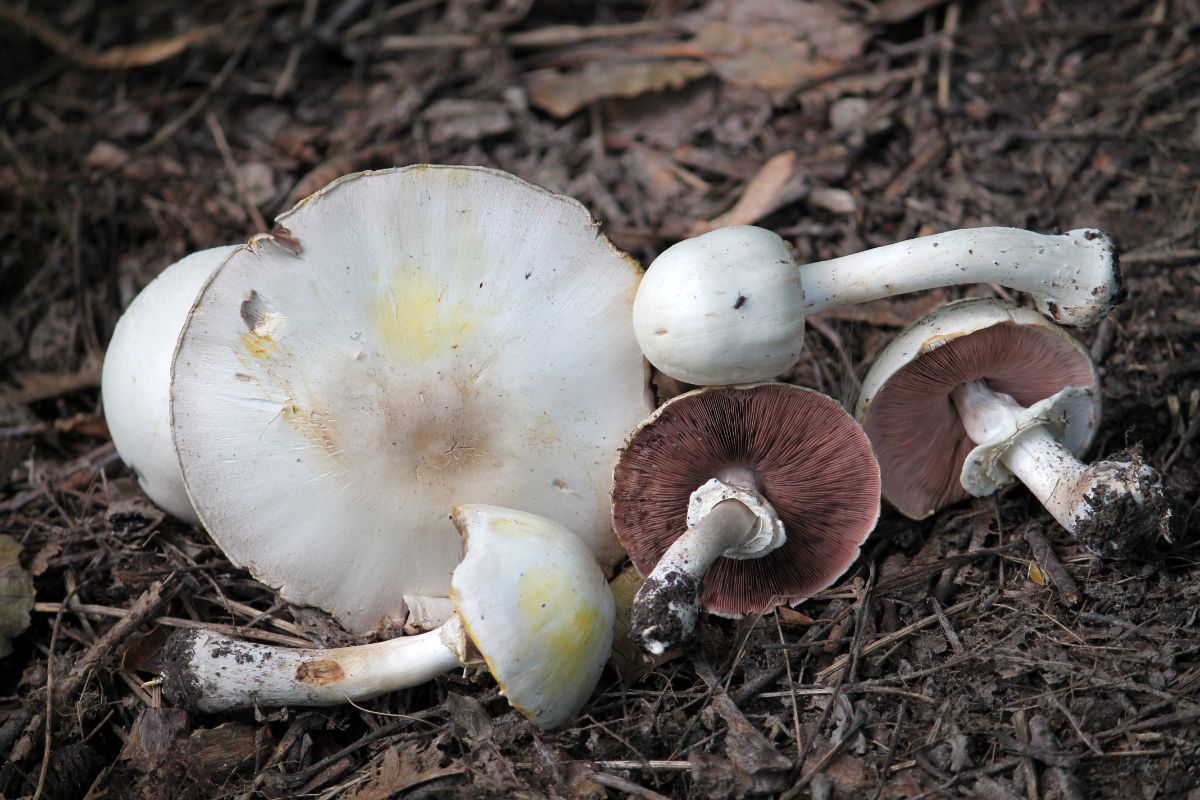 Inky Mushroom (Agaricus moelleri)
This lookalike has a strong phenol or bottled ink smell. Some report it as edible, while others experience severe gastrointestinal distress.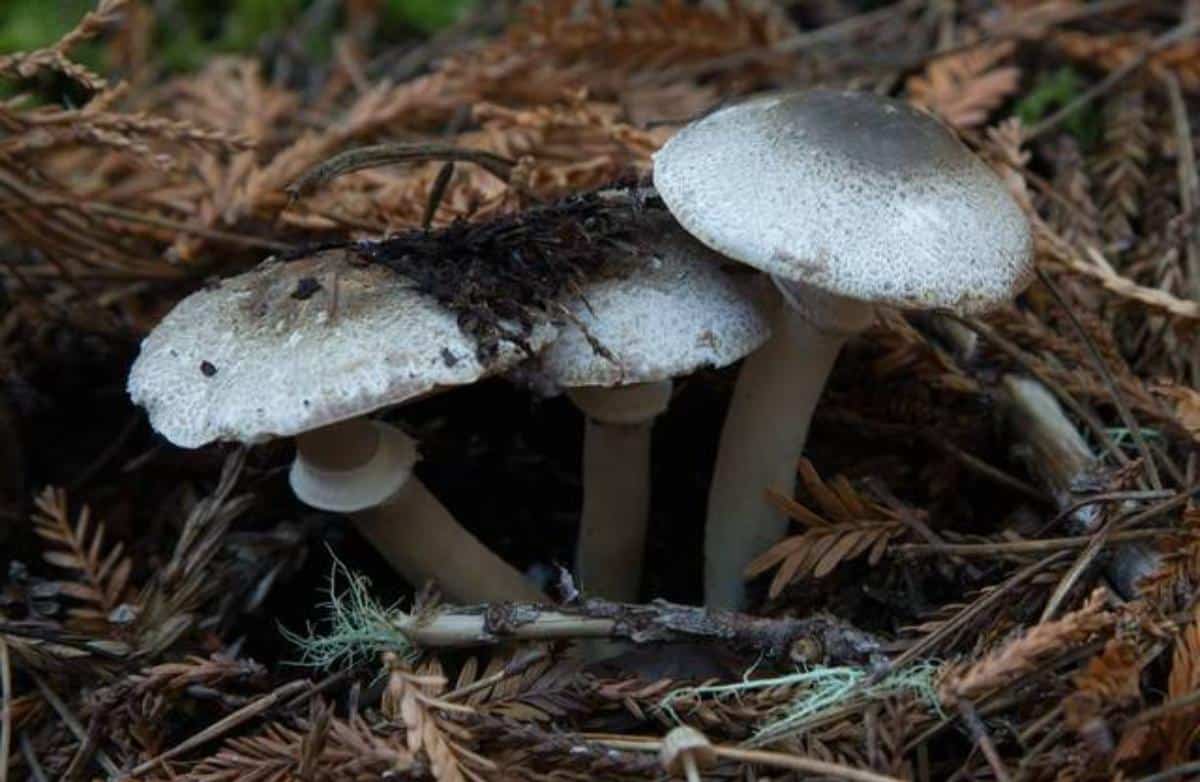 Horse Mushroom (Agaricus arvensis)
The Horse mushroom is similar in appearance to the Wood mushroom and also has an aniseed smell. However, it has a noticeably bulbous base, and it grows in grassland, often in rings. The primary difference between these species is habitat. The horse mushroom is edible, too.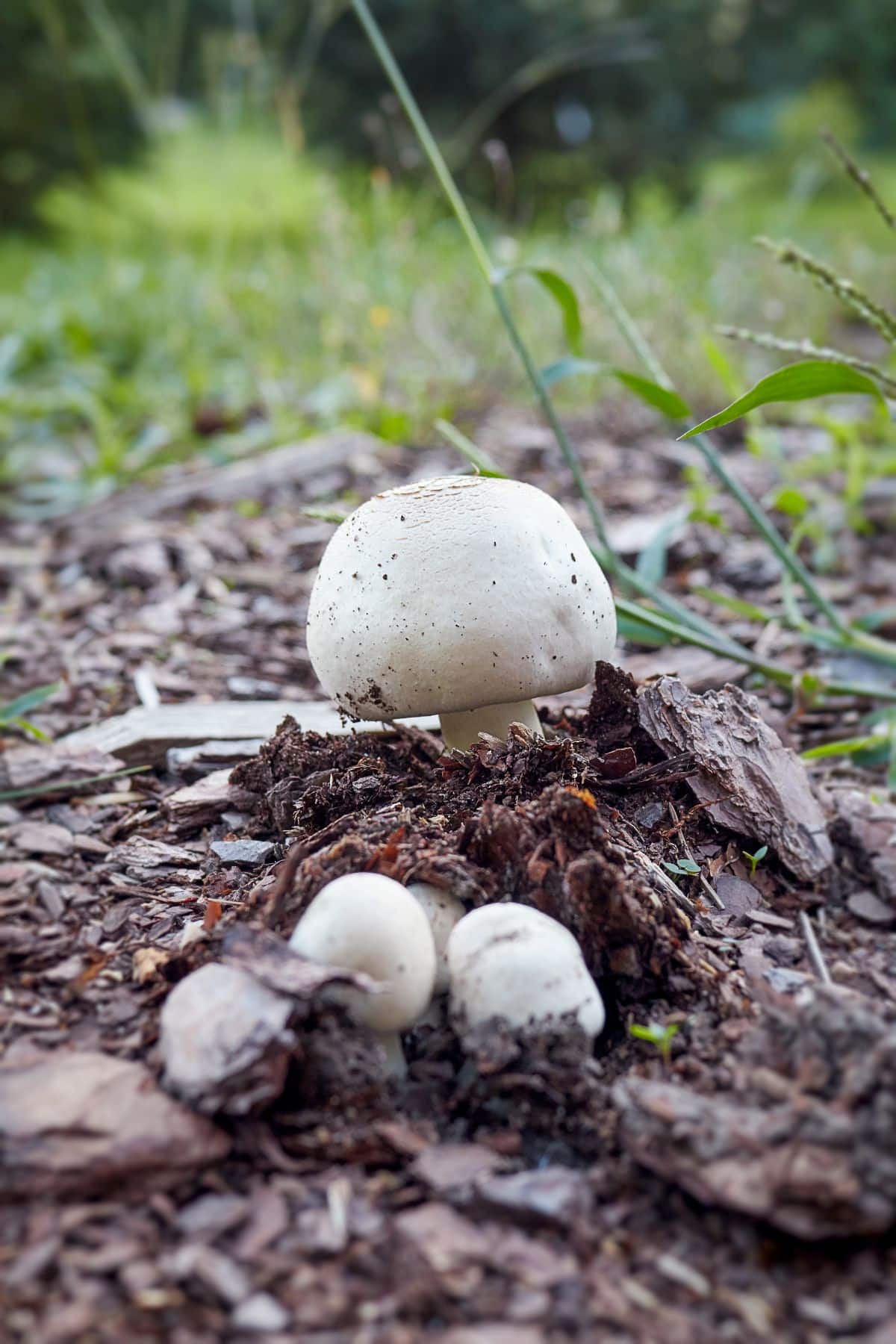 Foraging Wood Mushrooms
The wood mushroom fruits in woodland environments, so focus your foraging efforts in these habitats. Look for dead and decaying organic leaf litter, as it provides an ideal substrate for the growth of these mushrooms. Harvest by cutting the mushroom stem at the base or gently pulling it from the ground.
Always check each individual specimen to make sure it is a wood mushroom. Sometimes, similar-looking species appear growing close to each other, which can be quite confusing and cause accidental poisonings.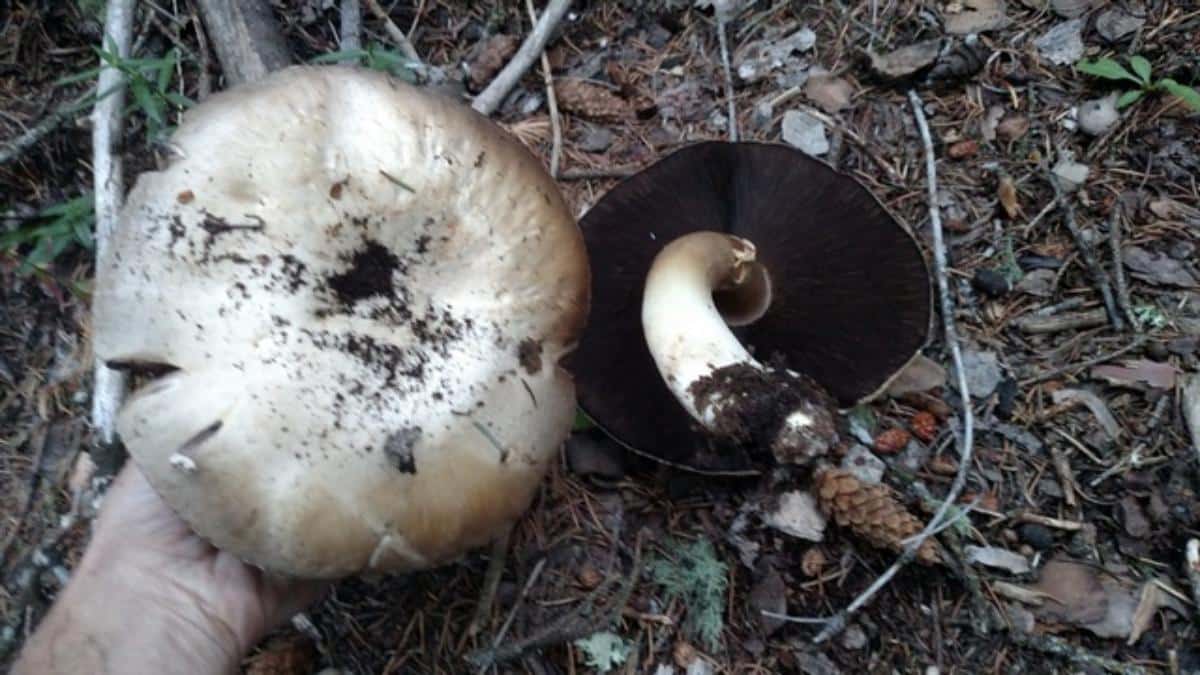 Wood Mushroom Culinary Uses
This mushroom is edible and quite popular, especially in Europe. It must be cooked thoroughly before consumption and can be used similarly to cultivated mushrooms – use it in any recipe for button or portabello mushrooms. The texture is almost exactly the same. The wood mushroom has an aniseed/perfumed taste, which some people find enjoyable while others may not.
Some of the best options for wood mushrooms include sautéing, grilling, or incorporating them into a variety of dishes such as soups, stews, risottos, or pasta sauces.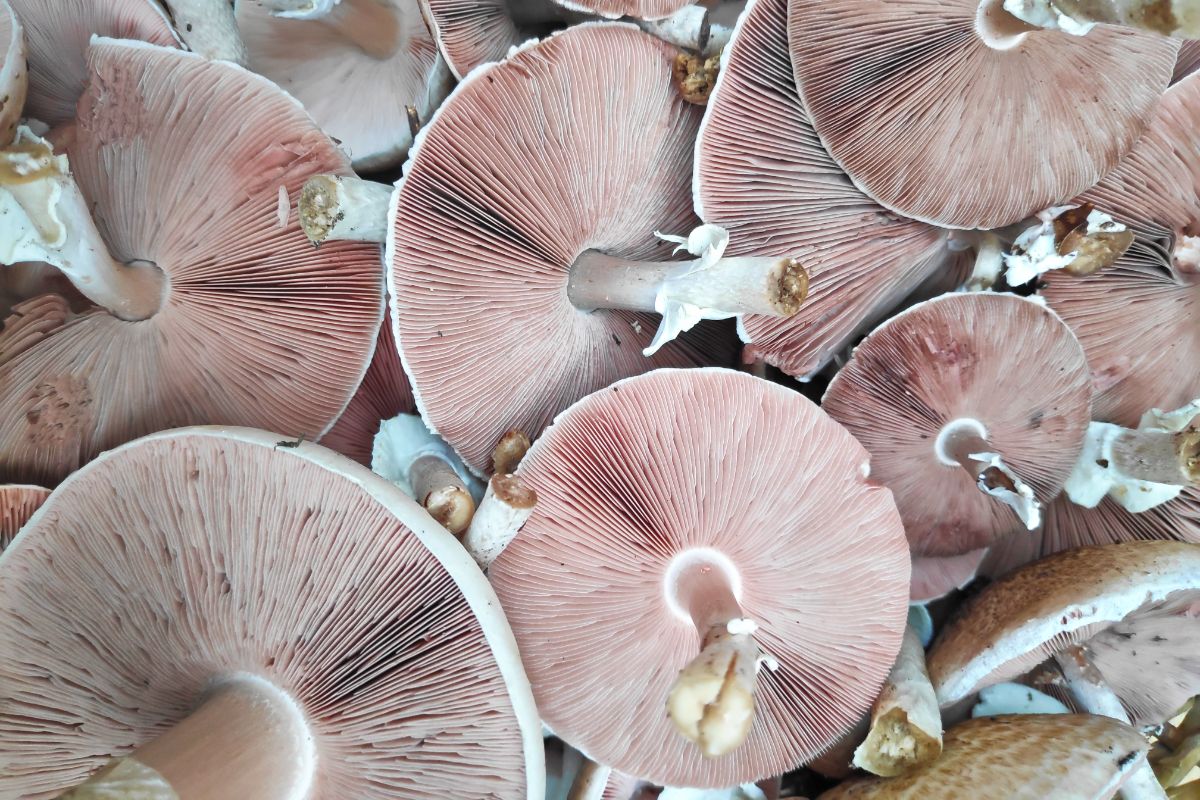 Common Questions About Wood Mushrooms
Are wood mushrooms medicinal?
This mushroom is primarily known for its culinary uses; there is currently no known medicinal benefit associated with this mushroom. Some studies suggest that certain compounds found in Agaricus mushrooms may have immune-boosting properties and antioxidant effects.
However, further research is needed to understand their potential therapeutic uses fully. As with any medicinal considerations, it is advisable to consult a healthcare professional before incorporating any mushrooms into your diet for specific health purposes.