People forage mushrooms for many reasons. For many, it's a casual activity combined with hiking or walking. For others, it's an obsessive hobby, akin to a treasure hunt in the woods. And then, for another subset of foragers, it is solely for making money. Sustainable mushroom foraging is essential for every type of forager; destroyed mushroom habitats doesn't help anyone!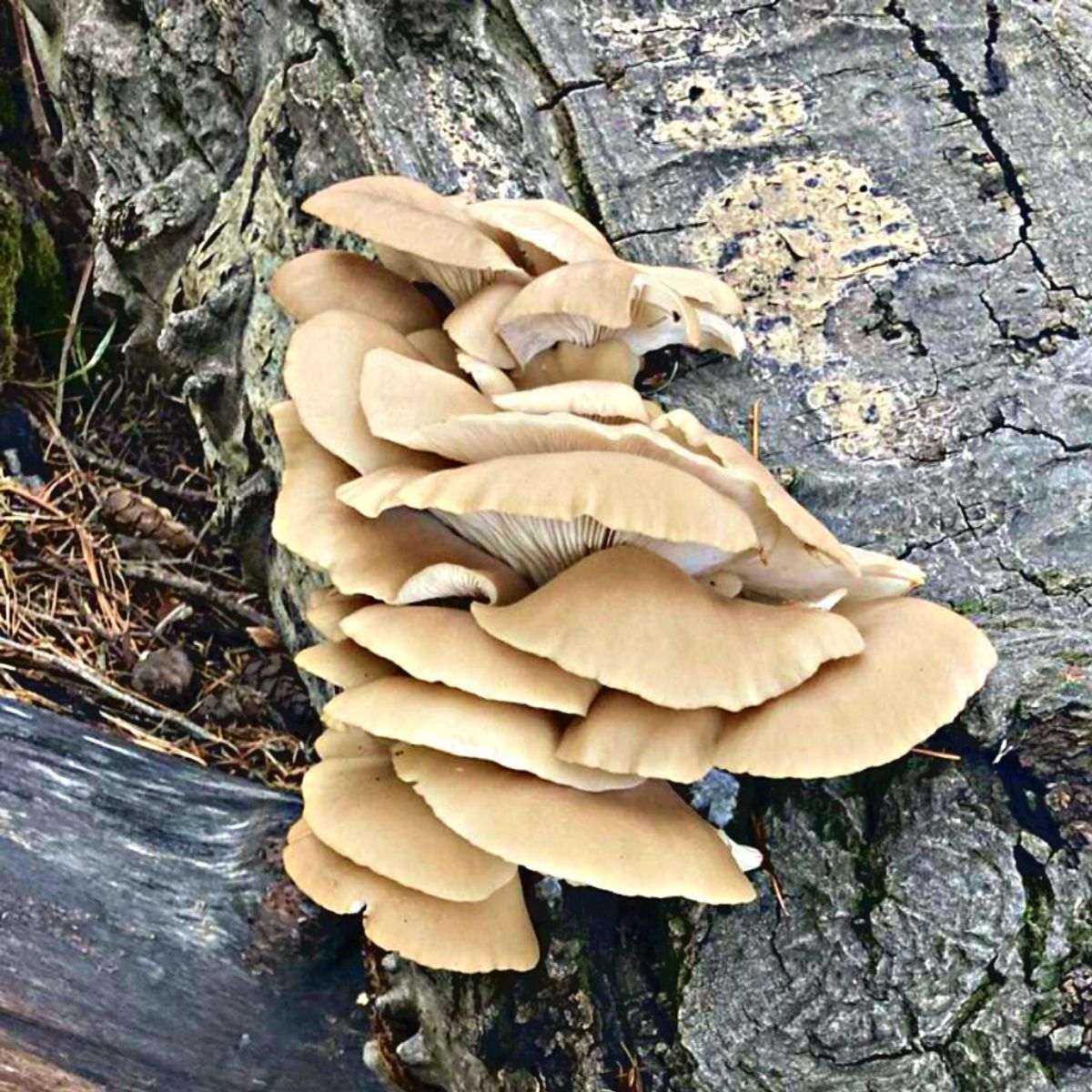 Jump to:
Only Take What You Need
Stumbling across a porcini honey hole is like tripping over a million dollars. Even if you don't intend to sell them for profit, it's difficult to exercise restraint. When there are so many mushrooms, it feels like there is no way to over-forage.
However, over-foraging is precisely what is happening in our forests worldwide. Excessive foraging (along with habitat destruction) is reducing mushroom populations and future growth potential.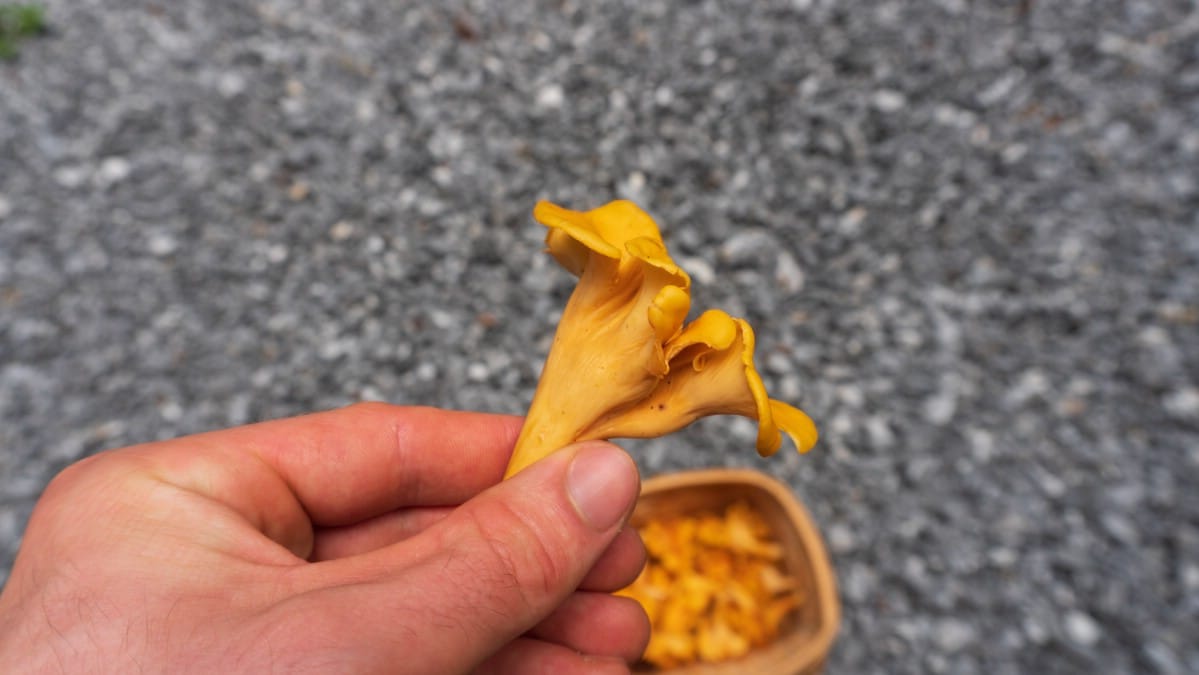 Humans tend to collect, forage, and cut down everything as if there is no such thing as resource depletion. We put blinders on, take what we want, and then future generations must contend with the problems we created. Our ancestors thought the prairie buffalo were a never-ending resource; then, the next couple of generations had to work like crazy to ensure buffalo weren't hunted to extinction.
The takeaway of this one example is that every individual's actions matter. Repeat that a couple of times. Every individual action matters. No, you by yourself are not going to deplete the woods of chanterelles. Still, if everyone forages with the overabundance mindset, it is entirely possible chanterelles will be over-collected and face scarcity.
Another example: If you take five more trout than you need, and then your neighbor does the same because he saw you do it, and their neighbor takes ten more because he wants to keep up, how long until there aren't any more left? Treat mushroom patches like the finite resources they are; treasure them and treat them well, and they will return riches.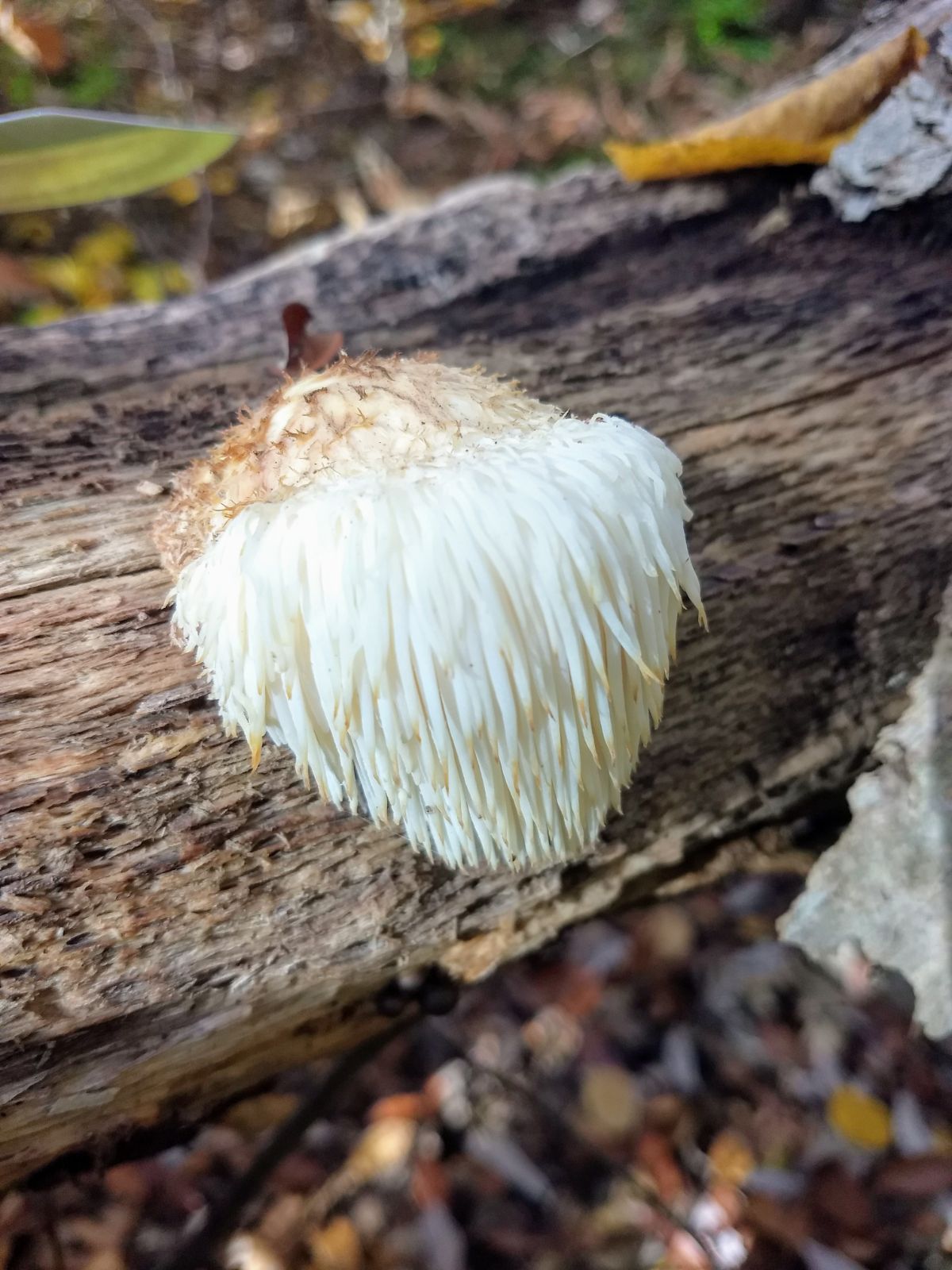 Examples of Mushrooms Lost Due to Habitat Loss and Overharvesting
Most of these are not in North America, as our foraging tradition is still quite young. In other countries, though, like Europe, the UK, and Asia, there are a number of mushroom species that are now rare due to lack of sustainable mushroom foraging methods.
Agarikon (Laricifomes officinalis) – This mushroom species occurs only in old-growth forests. It is believed to be a prime medicinal mushroom. Deforestation has alarmingly decreased its natural habitat. And, now, it is being overharvested because it is deemed valuable. Between old-growth forest destruction and unregulated harvesting, this fungus is in danger of extinction.
Tibetan Cordyceps (Ophiocordyceps sinensis)– Due to high (and increasing) demand, the wild resources of this medicinal mushroom are under threat. While there is no exact numbers, the search for this mushroom is perceived to threaten the environment of the Tibetan Plateau. While it is still common in many areas, current collection rates are much higher than in historical times. It also causes serious conflict among tribes in the area, and people have been killed harvesting this fungus. Cordyceps can be cultivated, but many advocate that the wild specimens are more potent than the cultivated.
Lion's Mane – UK Only (Hericium erinaceus) – This mushroom is scarce and threatened and has the highest level of legal protection in the UK. Picking and sale of the fungus is illegal. Thankfully, this edible mushroom is easily cultivated. It also grows abundantly in North America.
White Ferula Mushroom (Pleurotus nebrodensis) – This edible mushroom found in Sicily started out uncommon, and is now endangered. Because it is rare and said to be delicious, foraged specimens sell for a huge profit. The potential of big payments, then, in turn, sends more folks out foraging to find them to have a good payday. It can be cultivated, so hopefully that will relieve the pressure from the limited wild specimens.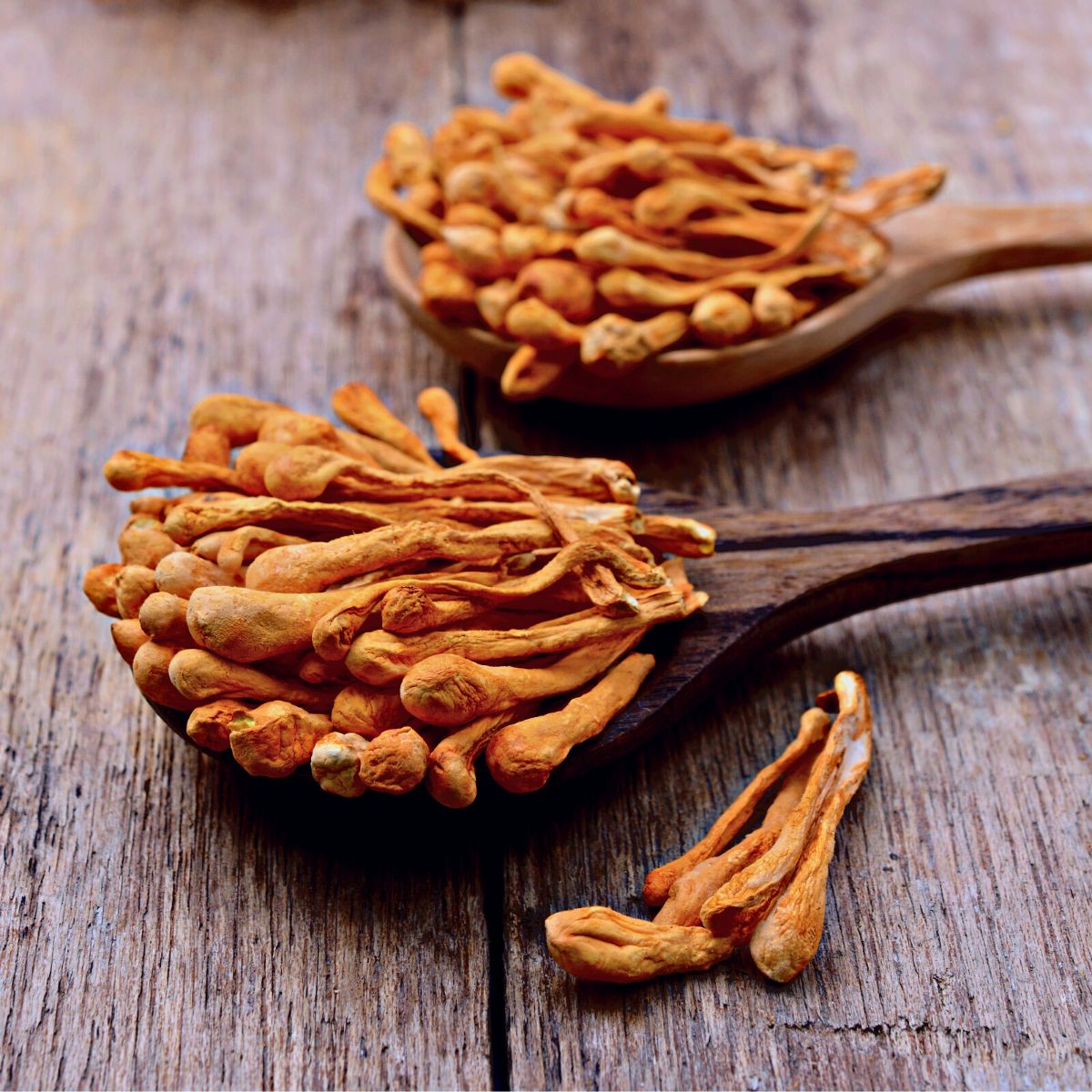 Mushroom Patches Are Not Apple Trees
There is a common analogy used in the mushroom foraging world, likening picking mushrooms to picking apples from a tree. When you pick an apple from the tree, it doesn't hurt the tree. And similarly, when you forage the fruiting mushroom body, it doesn't hurt the underground mycelium. And, with this analogy, you can pick every single fruiting mushroom, and "it's fine." Picking every mushroom is considered to still be sustainable mushroom foraging.
Technically, this analogy is accurate. However, it isn't comprehensive or complete – it needs to be taken a step further. There is a crucial point missing that is going to come back and bite us in the behind if we ignore it. An apple tree will eventually grow old and die and stop producing fruit. In the same way, a mycelium network will eventually run out of nutrients and stop producing mushrooms. This is normal.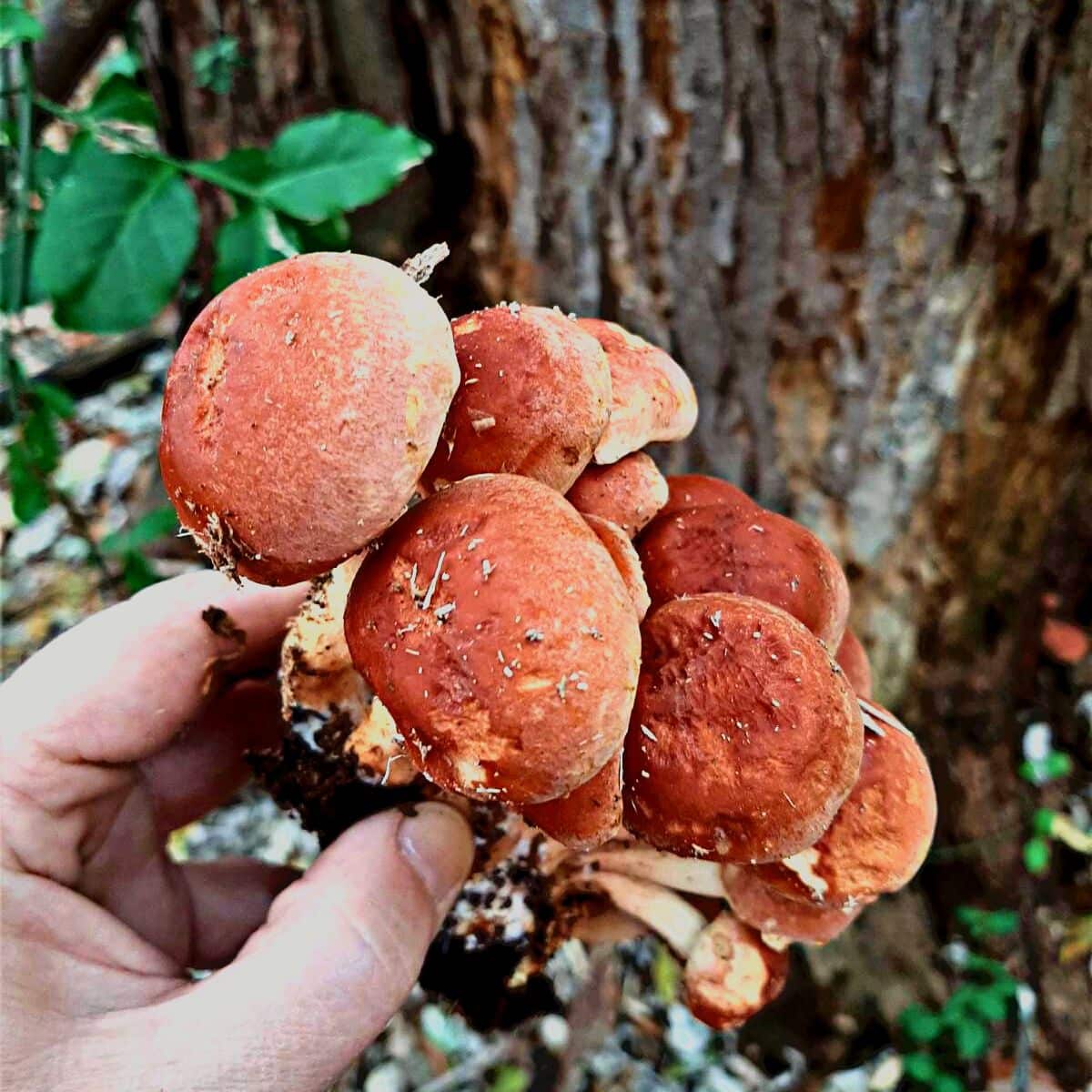 But, if we picked every single apple and never let one or 10 or 100 fall to the ground, rot, and spread its seeds, there won't be any more apple trees. With no seeds hitting the forest floor because they've all been picked, future generations of apple trees will be nonexistent. The same goes for mycelium and mushrooms.
When we pick every single mushroom, we are not allowing them to
go through their entire natural lifecycle, which involves spreading spores (their seed) to create new patches.
The very best practice is to pick some, leave some, and let the mushrooms do what Mother Nature intended so the spores can disperse and create excellent mushroom patches for the future. This is a key to sustainable mushroom foraging. We need to stop interrupting natural cycles — they exist for a reason – because they work and have for millions of years.
Let The Mushrooms Spore Out
Spores are mushrooms' seeds. A mushroom usually doesn't produce spores until the end of its life. It achieves maturity, releases spores, then dies off. The wind then carries the spores far and wide to settle around the forest. If a few land in a hospitable environment, new mushroom patches will form. This article explains mushroom reproduction more in-depth if you're interested.
A mushroom picked too young will not get a chance to spread its spores and reproduce. An entire patch of chanterelles picked before spore release will continue to grow in that patch. However, it is unlikely new patches will have the opportunity to grow because no spores were distributed. Current actions affect future harvests. Sustainable mushroom foraging starts with our everyday actions.
The Pluck or Cut Quandary
There is a lot of, often very heated, debate about whether it is better to cut mushrooms off at the stem, leaving the base in the ground or to pluck the entire mushroom. Advocates of sustainable mushroom foraging can be on either side, depending on how they were taught or what they read.
Proponents of the cut-only method say that when you pull the mushroom up, it destroys the mycelium in the ground. Advocates for plucking the whole mushroom make the point that this the natural type of foraging that wild animals do, and it won't hurt the mycelium.
This question was mostly laid to rest not to long ago when a group of researchers in Switzerland published the results of their 27-year study about this very issue. The study showed no difference in fungal production or harvests or in the health of patches based on picking or cutting.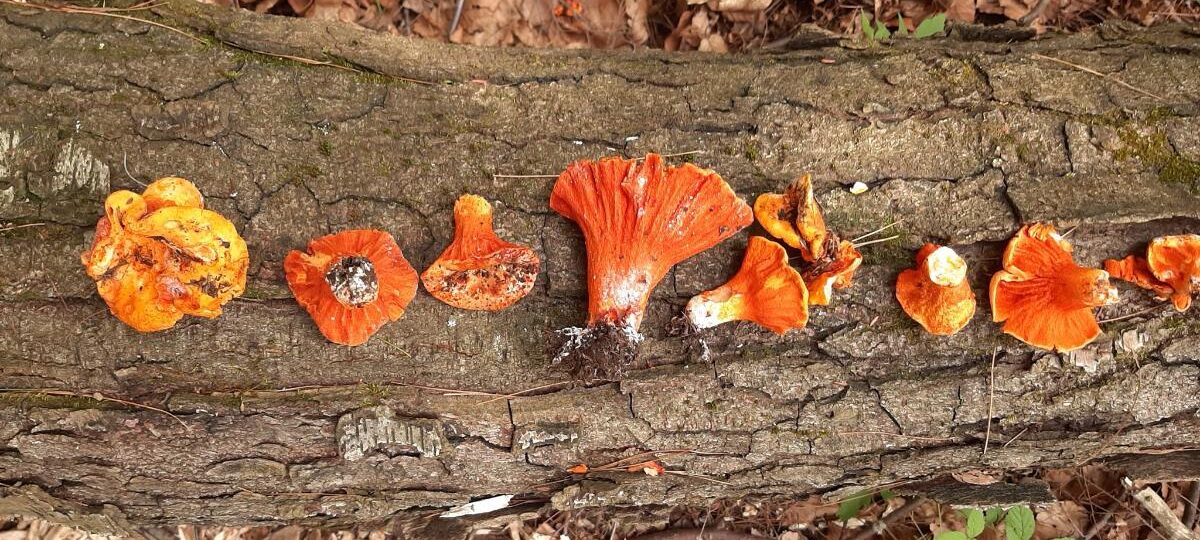 Now, this is one study and even though it was broad, we cannot base all our decisions on one study in one country. However, based on the results, its probably pretty fair to say it doesn't matter if you pick or only cut the fruiting mushrooms.
Another part of this study directly applies to the previous paragraph in this article. The study indicated that picking an entire patch did not impact the production of that patch the following year. This would indicate that it's okay to pick a patch clean and it won't hurt future harvests.
But, and the study and scientists make it clear, that this was not a comprehensive enough study to make a final determination on that issue. While the singular patch that was picked clean wasn't hurt, clearing out a mushroom patch may prevent other patches from forming nearby or in the general area. This still needs to be studied to get a clear understanding of how new mushroom patches form. In the meantime, I think its best to be conservative on the issue and think about the long-term!
If we don't know how picking a patch clean, before it the mushrooms spore out, affects the growth of new patches, we should abstain from doing that. While it may not hurt our mushroom harvests, generations from now there could be huge consequences if we are not using sustainable mushroom foraging tactics, or at least being cautious until we know more.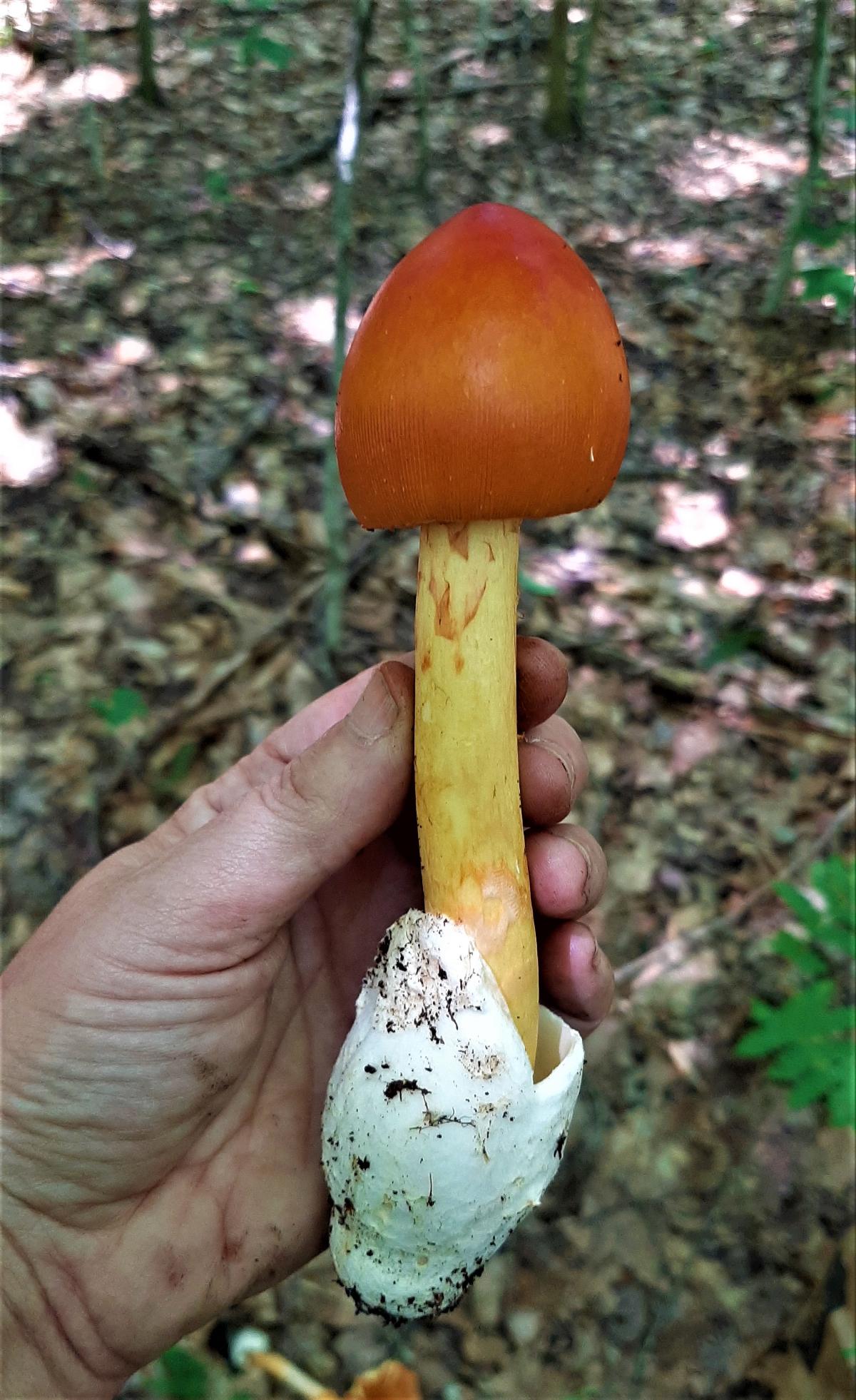 Stop The Raking
A common tactic used by mushroom foragers, especially of matsutake, is to rake the forest floor to find the mushrooms. This is the opposite of sustainable mushroom foraging. Raking is done because it is easier and quicker to find the fruiting mushrooms when you rake than to walk around and try to see them in the leaf duff. This is especially true of mushrooms that grow in conifer forests where the needle duff is quite dense.
Raking, though, directly disturbs and harms the fungi mycelium beneath the soil surface. Instead of raking, take the time to seek out each mushroom patch. Use your senses, and take pride in causing the least amount of harm to the landscape. When you rake the forest floor, you are seriously hurting future growth. If you are a commercial mushroom hunter, this means directly hurting your bottom line because in the future, your harvests will not be as abundant.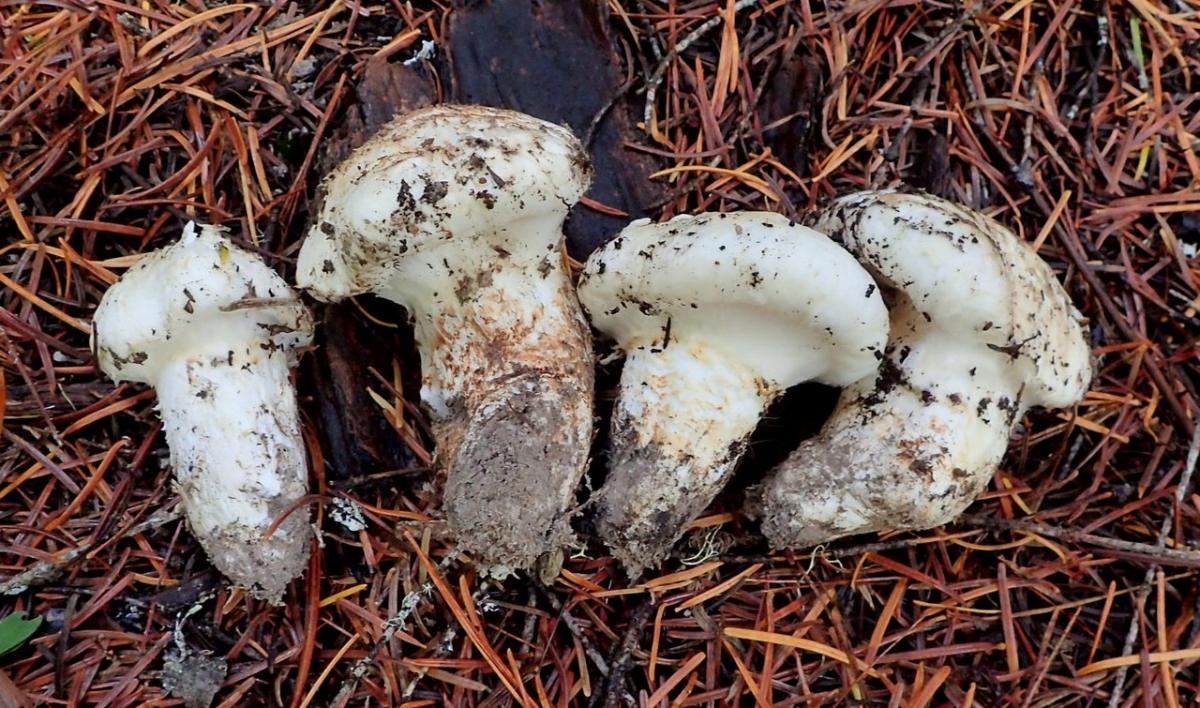 Sustainable Mushroom Foraging Ethics
Harvest only half of a mushroom patch. Leave at least half behind on the tree or forest floor to complete their life cycle and spread their spores far and wide.
When you harvest, try to take only the older ones – these have already released their spores.
Tread lightly. Trampling patches and raking forest floors upsets fragile ecosystems, kills young mushroom growth and their symbiotic plants, and most likely inhibits future growth.