Photos make the rounds on social media every few months of a man holding an unbelievably massive fungi. This is Macrocybe titans, the Titan mushroom. There is a lot of debate as to whether these are photoshopped or not, but it wouldn't be outside the realms of reality to find Macrocybe titans this large. These mushrooms get ginormous – they are the largest gilled mushroom in North America. And some of these images are from University officials in Mexico, which leads this researcher to believe them.
While these gigantic specimens aren't common, even encountering the more "normal" size Titan mushroom is quite fantastic . Fairies and smurfs would call these mansions!
Scientific Name:

Macrocybe titans

Common Names:

Titan, Giant Head, American Titan

Habitat:

Grassy or sandy areas, disturbed landscapes

Edibility:

Edible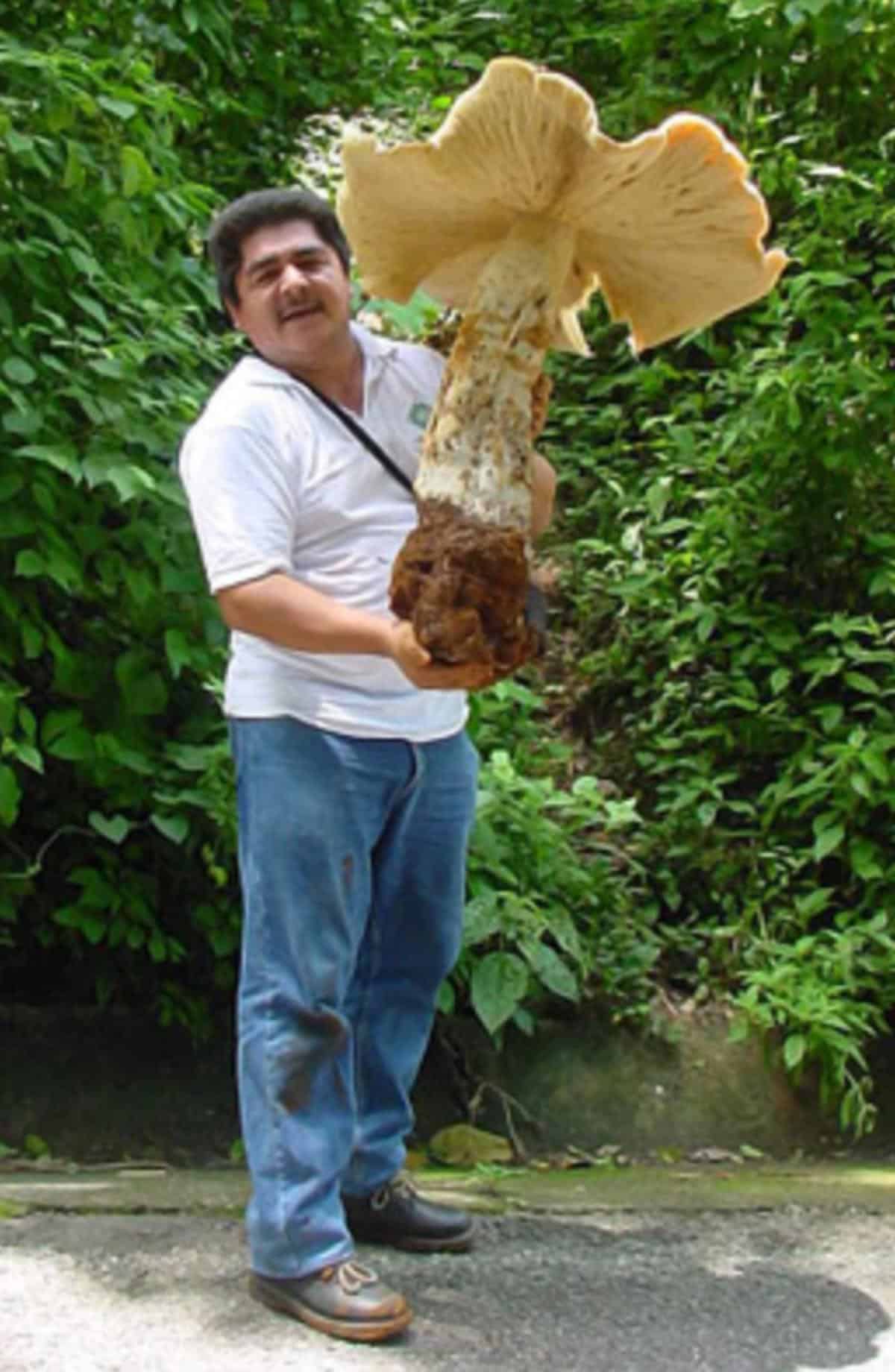 Jump to:
All About Macrocybe Titans
The story of Macrocybe titans in the United States begins near a parking lot in Gainsville, Florida. A specimen was found growing on submerged wood next to the parking lot in 1973. It is impossible to say how long the fungus had been in Florida or where else it was fruiting since there are few reports. It was known to occur in central and north central Florida, though.
In 1980, the species was described scientifically by Howard Bigelow and James Kimbrough. Initially, it was described as "Tricholoma titans." However, further examination and research led to its reclassification as Macrocybe titans in 1998. The genus name, Macrocybe, is from the Greek and translates to "long head," or "giant head."
While the Titan mushroom's appearance in Florida led to its scientific description, it has been growing in Mexico, Central America, and South America for a very long time. The species is valued there as a good edible. However, it doesn't seem to be extremely common.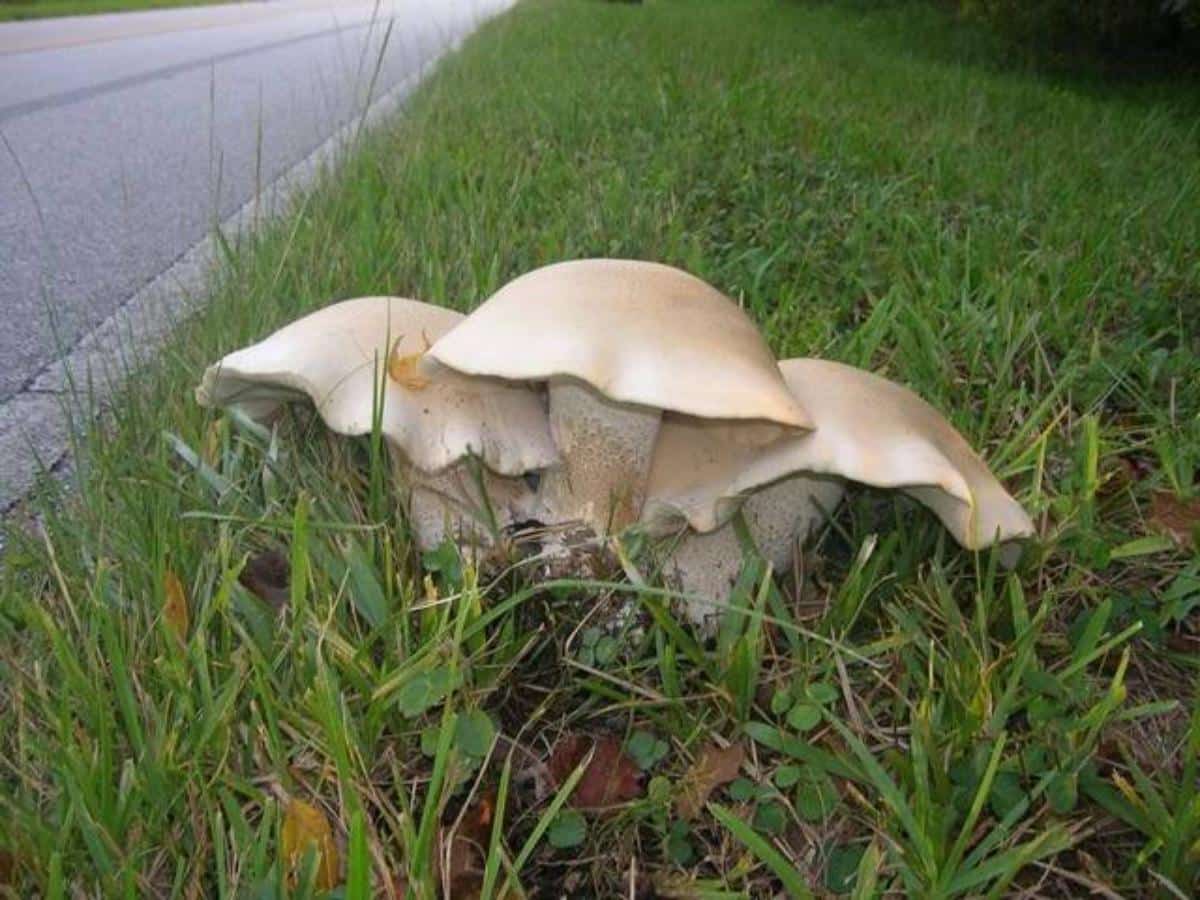 Since the Florida find, this species has been documented in various parts of the Southeastern United States. Despite its conspicuous size, though, there are not many reports of it. A specimen was found in Georgia in 2012; since then, it has been reported from Texas and the Carolinas.
A theory suggests this species is an introduced species to the United States, originating from the Caribbean. This theory also puts forth that the spread is ongoing, either through spore dispersal or human activities (like moving woodchips and soil). It may also be spreading because of the warming climate, which creates more habitable land for it. If this is true, those who live in the southeast might be more apt to encounter one.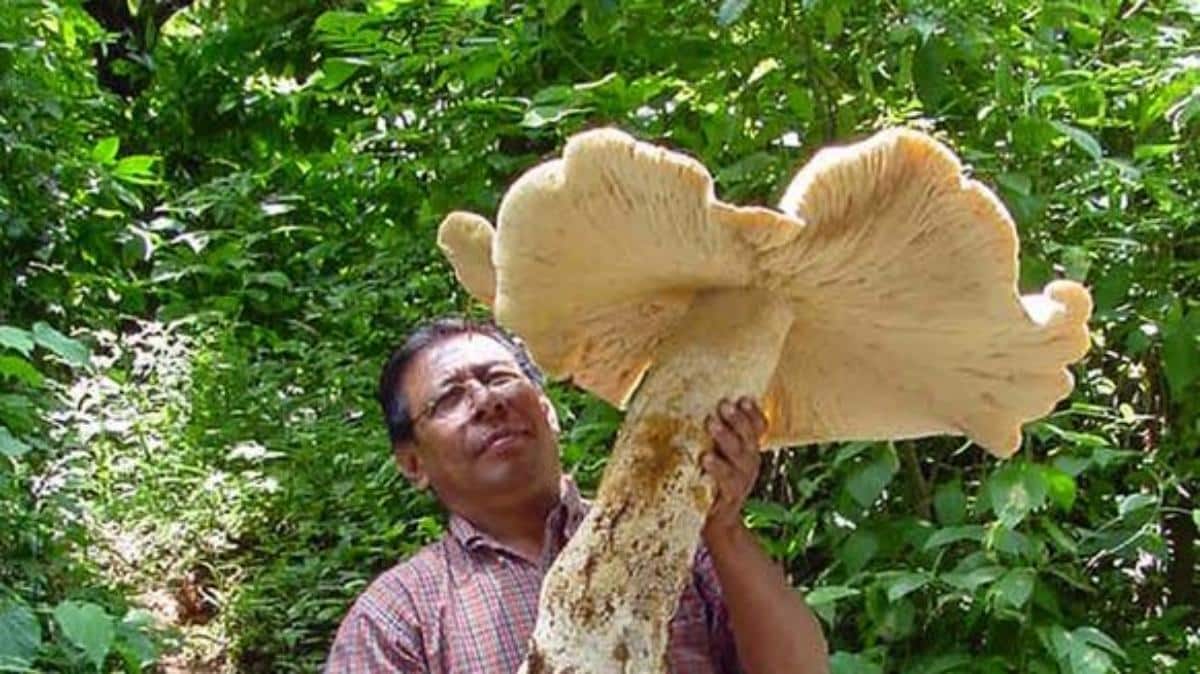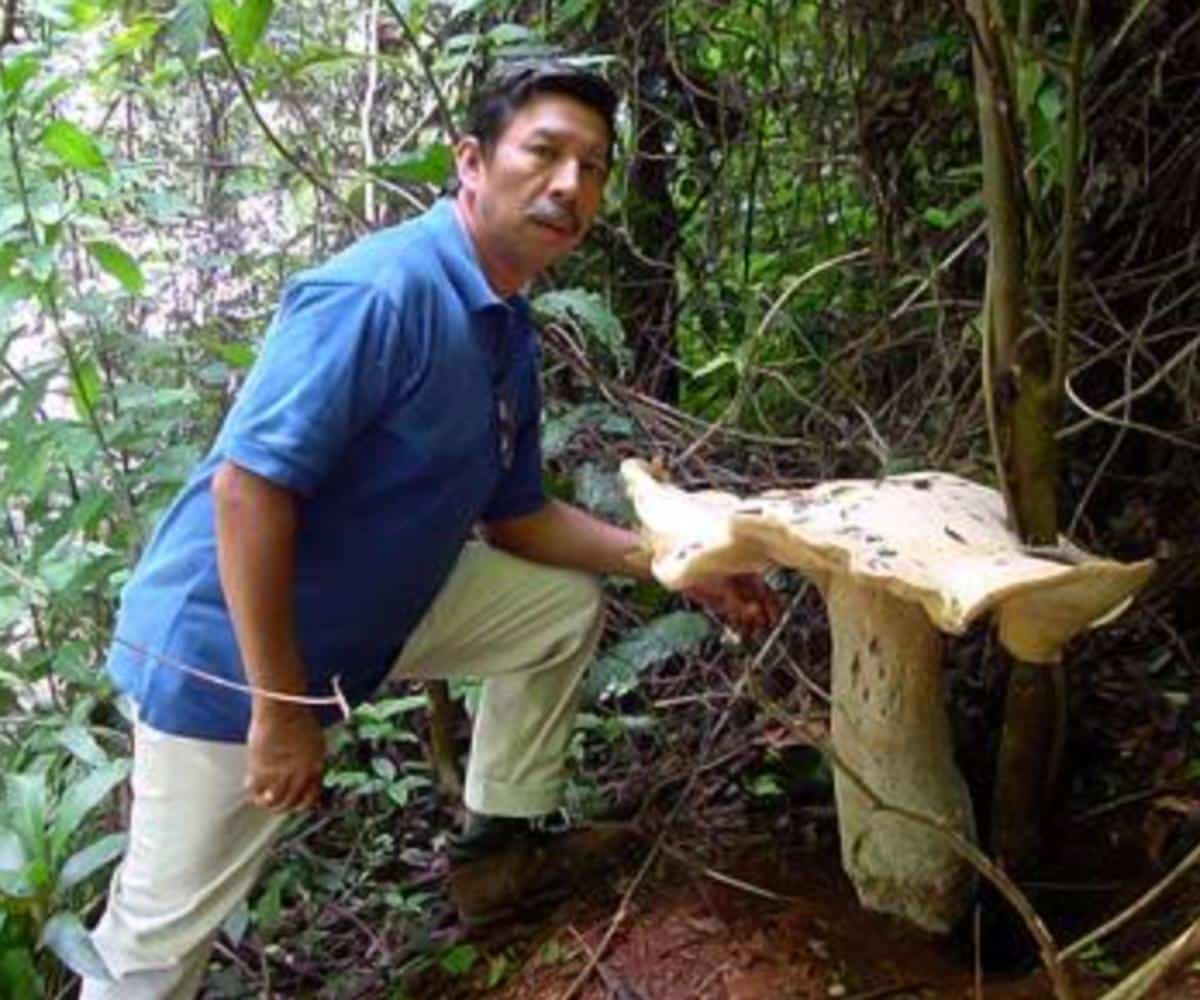 Macrocybe Titans Identification
Given its enormous size, this mushroom is relatively easy to spot. However, several key characteristics make this mushroom unique:
Season
Macrocybe titans typically appears in summer and fall.
Habitat
This is a saprobic species, meaning it feeds on dead or decaying organic material. It can often be found in disturbed habitats near buildings, roads, or parking lots, suggesting it thrives in areas that have been altered by human activities. It prefers sandy soil and grassy areas. In Central America, the Titan mushroom grows from ant colonies.
This species grows from the ground, not from wood or trees. It is either found growing alone or in loose clusters of 2-3 fruiting bodies. Though, it has been found in dense groups of up to 10 mushrooms. The clusters share a common base stem from which they all grow.
Identification
Cap
The cap of Macrocybe titans is typically rounded when young, then flattens out with age. The cap might turn upwards on the sides when mature or overly mature. The color of the cap varies from pale buff or cream to brownish or buff; the coloring fades with age.
The cap's size is titanic, ranging from 3.1 to 20 inches across, with some rare specimens even reaching a whopping 40 inches in diameter (that's over 3 feet wide!). It is dry and doesn't have decorations; however, when it ages, the cap skin might crack or weather to give it the appearance of having decorations.
Gills
The gills of this mushroom are attached to the stem and are usually crowded. There are short gills that don't go all the way to the stem mixed in with the longer gills. They are white to pale brown and wavy.
Stem
The stem is stout, thick, and cylindrical. The center is often swollen but may also be equal in width or club-shaped. It ranges from 12-18 inches tall. Stems are whitish colored and feature small, bent-back whitish to brownish scales. The scales are more noticeable with age.
Flesh and Odor
The flesh of the mushroom is firm and does not change color when cut or bruised. The mushroom's odor is mild or undistinctive.
Spore Print
Macrocybe titans produces a creamy-white spore print.
Geographic Distribution, Expanded
Macrocybe titans is a neotropical species found in the New World's tropical and subtropical regions. In the United States, it has been sighted in Florida, Georgia, Louisiana, North Carolina, South Carolina, and Texas. Beyond the U.S., this mushroom is reported in Mexico, Belize, Costa Rica, Panama, Puerto Rico, Trinidad, and the U.S. Virgin Islands. It is also found in parts of South America, including Argentina, Brazil, Colombia, Ecuador, and Venezuela.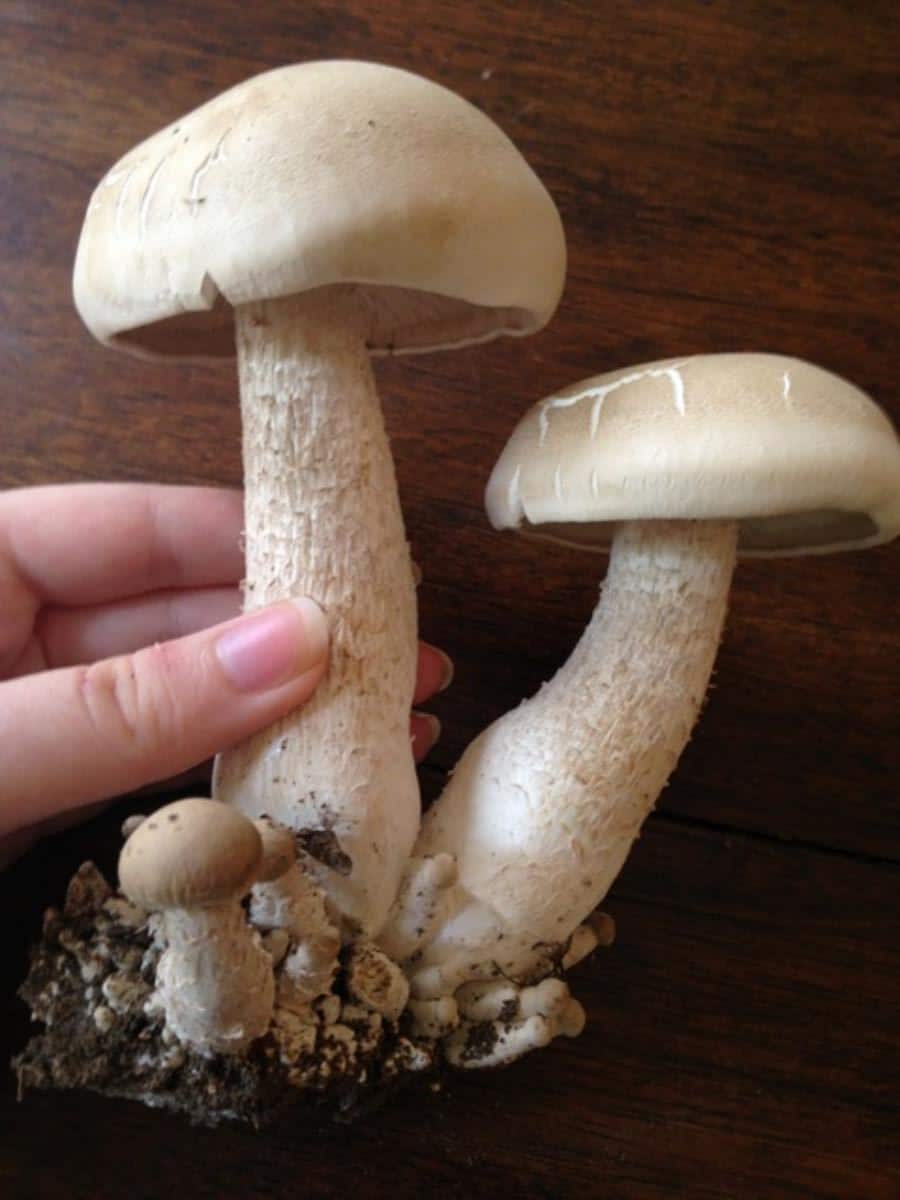 Macrocybe Titans, Titan Mushroom Lookalikes
While the size of Macrocybe titans makes it quite distinctive, there are a few other large mushrooms that could be mistaken for a small Titan.
False Parasol (Chlorophyllum molybdites)
Also known as the Green-spored Lepiota, this mushroom is poisonous and commonly mistaken for Macrocybe titans during its early stages. The key difference lies in the spore print: The false parasol has a green spore print, unlike the creamy-white one of Macrocybe titans. Additional differences include a ring around the stem and a smooth whitish stem.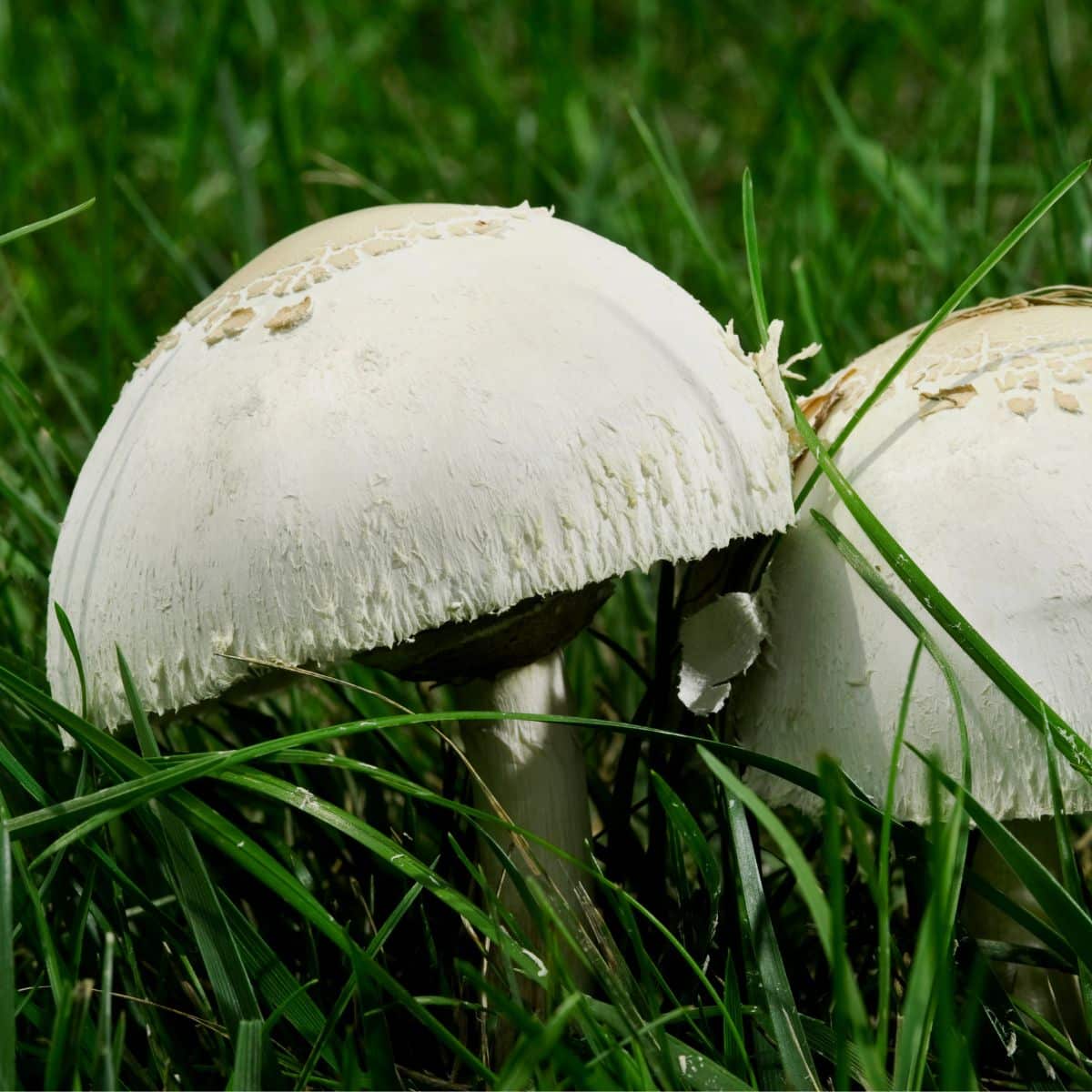 Agaricus species
Several species of Agaricus, commonly known as field mushrooms, may resemble Macrocybe titans when young. Careful examination of the gills (pink or brown with age), stem, and the presence of a ring around the stem show how they are different.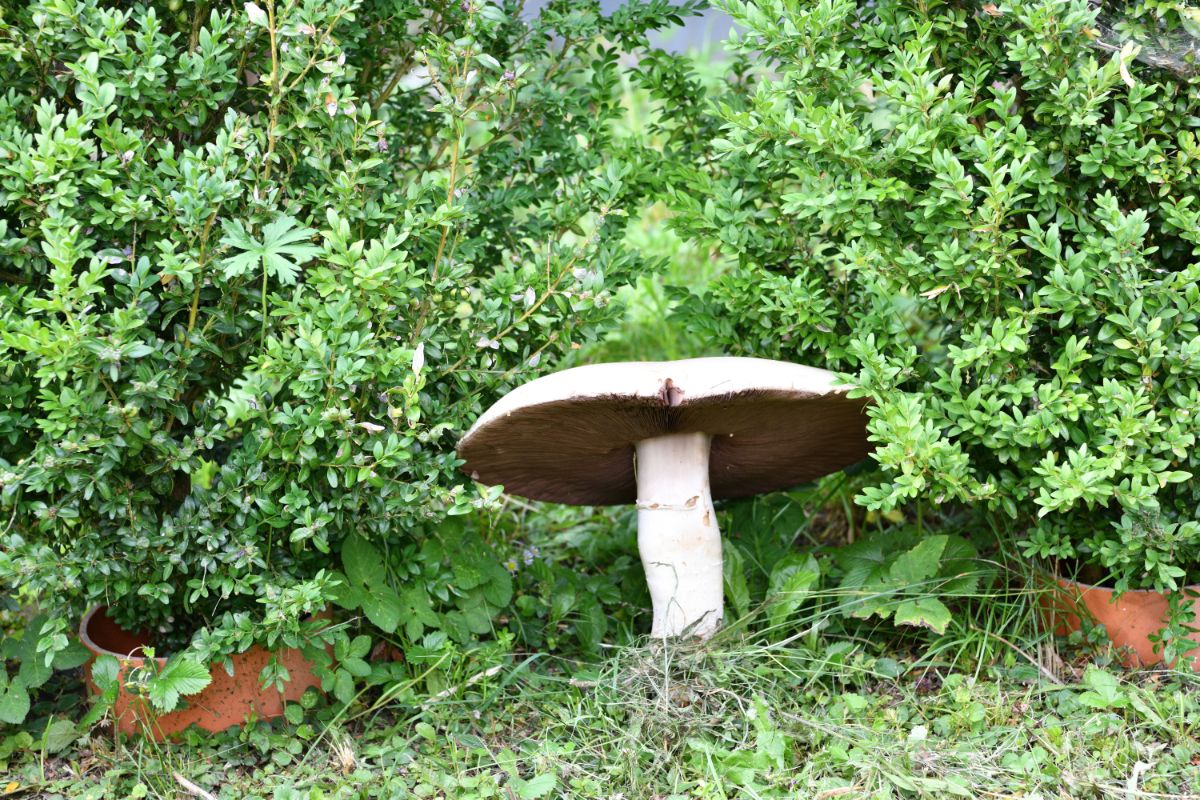 Edibility and Preparation
Macrocybe titans is reported to be edible, but there is not a lot of information available about how it tastes or the best ways to prepare it.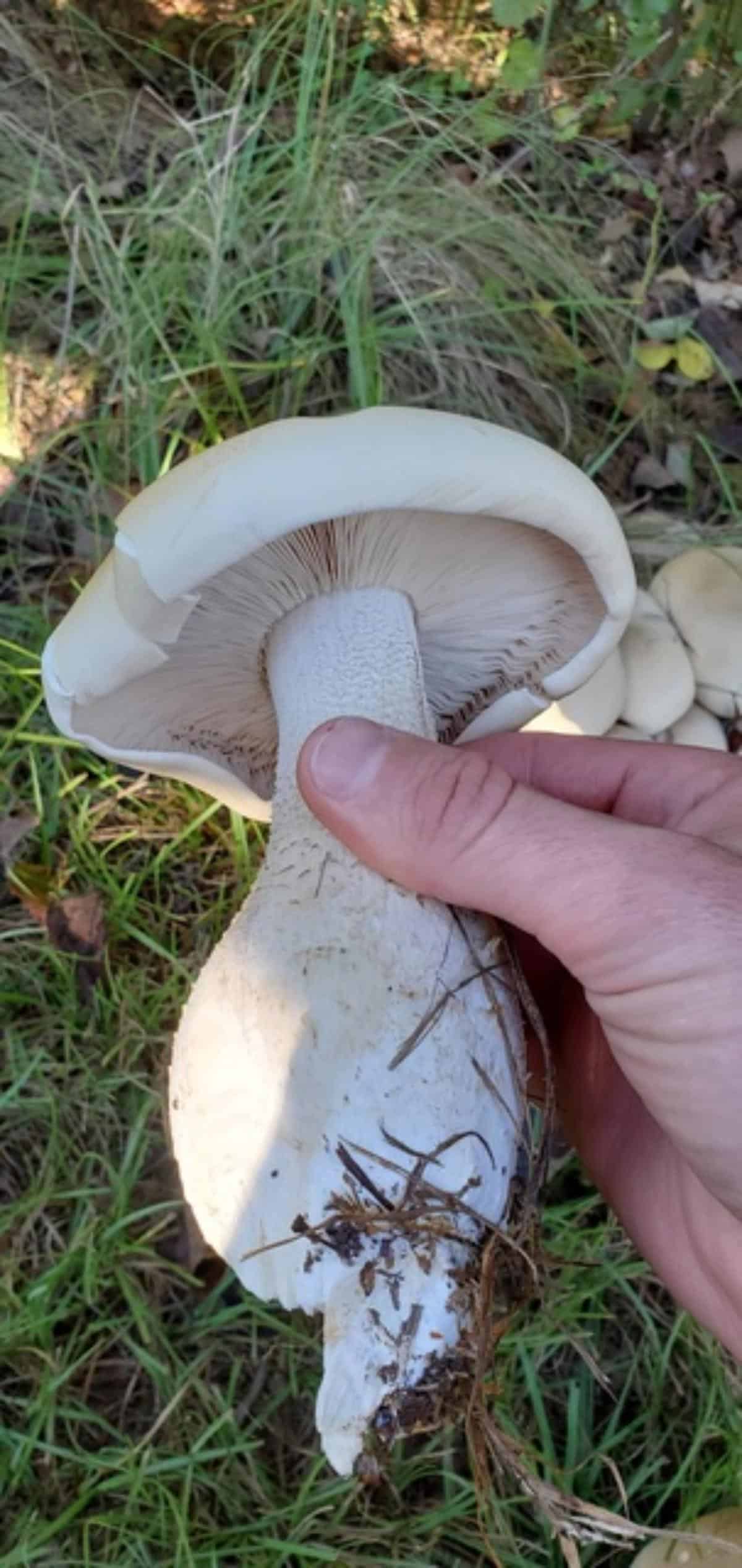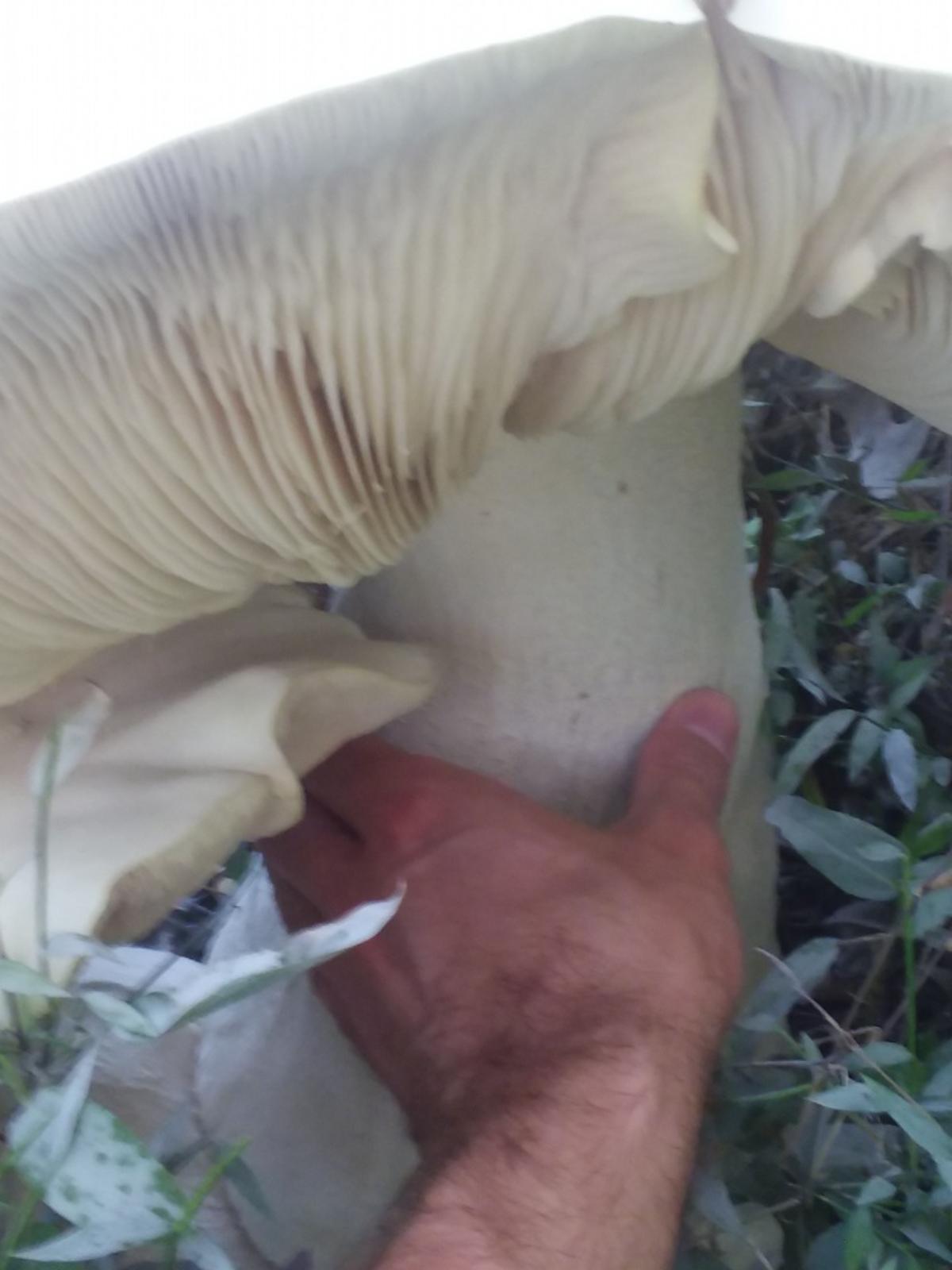 Are Macrocybe titans edible?
Yes! It is versatile like white button mushrooms — saute, broil, bake, or add to soups and stews. You'll have to get creative with this one since there's so much of it~
Can Macrocybe titans be cultivated?
There are some online sellers offering macrocybe spores for growers, but there doesn't seem to be a lot of information about how to grow them or whether it will be a successful endeavor.