The Joy of Oyster Mushrooms, at Home!
by Chris R.
(Pomona Valley, CA USA)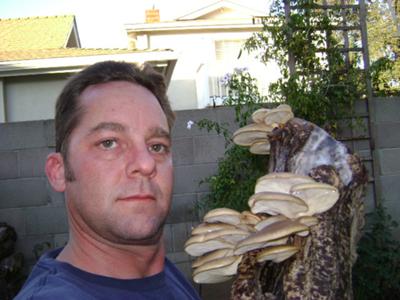 I purchased some Oyster mushroom spawn from a reputable source, during Spring 2010. By Fall, and now into a rainy December in Southern California, I am harvesting great quality, right here at home. I'm using Cottonwood logs, raised on saw horses to keep the bugs/slugs off of them. These retail for anywhere from $6 to $8 per pound!