Puffball Propagation
by Linda Dow-Ives
(Harmony, NC, USA)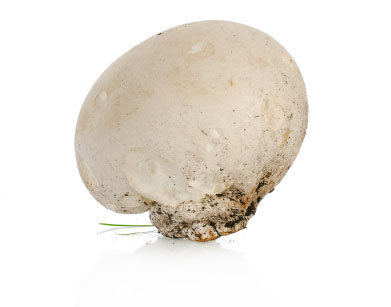 Hello,

I have no photos to go with this story, but I have been fortunate to find many wild puffballs in North Carolina since I moved here 12 years ago.

A month or so ago, when driving through town I spotted no less than fifty puffballs! Located in yards, roadsides, fields, etc. It must have been the "perfect storm" for these magnificent, delicious mushrooms. I collected only three large specimens.

On arrival at home, I sliced of the muddy ends, and washed them, slicing them about 1/3 inch, and promptly put them into the freezer. I do this whenever I find them, since they will slowly dehydrate in the freezer, leaving me with dried puffball. Delicious added to everything, they end up the consistency of those little marshmallows they put into cereal.

One of the puffballs had a serious ripening on the bottom, which left it non-edible. So I just dug a little hole in the lawn, placed in the puffball and waited a few weeks for it to completely go to spore. Then placing it in a plastic bag on the porch I waited another few weeks for it to dry.

Now, with the Oaks burying me with acorns, acorn caps, and leaves, and the Hickories dropping nuts, twigs and leaves, I am left with a bounty of organic material to compost.

My master plan is to winter over this mountain of material, turning frequently to allow thorough digestion of the dead leaves and nuts. My puffball spores will get mixed in probably in the early summer, not all of them, but I figure I will have an excellent chance of making a small molehill of growing medium.

Your excellent suggestion that mycorrhizal interaction could provide the puffballs with needed nutrients I will plant something on one side of the pile, to allow the roots to assist the puffballs. I will certainly let you know how it turns out.