Large Amanita Mushroom?
by M. Myrick
(Paducah, KY. USA)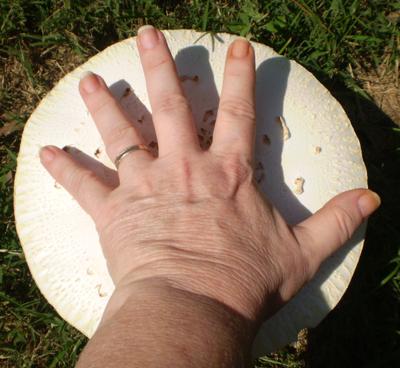 Large size, first one showing up
This showed up in my yard earlier this year. It was a single mushroom. Today I have a horseshoe of them in the same location, at least 18 of them. I believe they are Amanitas...please correct me if I have not identified them correctly.